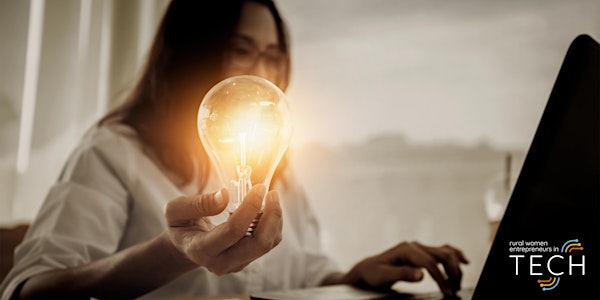 Demystifying IP: Basics of Intellectual Property
Intellectual property (IP) is anything created by a human mind. Come learn about IP and the steps you should take to protect your ideas.
About this event
What is intellectual property (IP) and why should we demystify it? IP refers to many different things all born from a person's brain. IP could refer to a piece of art, an invention, literature, a symbol, a name, an image or design used in business or elsewhere, IP can refer to many things!
Because your ideas and creations can potentially have more value than other more traditional objects, it is important to protect them. Your intellectual property belongs to you; therefore you should protect it.
Learn more about IP and how best to safeguard it during this 3-part workshop series. Register for the entire series, or for individual workshops.
Disclaimer: This content is for educational purposes only and is not intended as legal advice.
In this foundation series, participants will be introduced to:
Basics of Intellectual Property (IP)
Types of IP Rights in Canada; and
IP Strategy
Prior knowledge of IP is not necessary.
Workshop Dates:
Wednesday, October 12, 2022 (12:00 PM-1:00 PM)
Wednesday, October 19, 2022 (12:00 PM -1:00 PM)
Wednesday, October 26, 2022 (12:00 PM -1:00 PM)
Meet Your Presenter: Rattan Gill
Rattan Gill is the founder and CEO of Hibiscus Ag Solutions Inc. Specializing in research and technology entrepreneurship and commercialization. Since 2016, she has directly helped 65+ technology start-up clients, spread across Canada, along their entrepreneurship journey. With 16+ years' experience in science and technology sector, acquired across India, USA, and Canada.
An expert in Plant IP, Rattan led the plant variety portfolio of a premier agri-food university in Canada and now offers consulting services in this field. She brings a nuanced understanding of the challenges and opportunities for entrepreneurs in this field. She also worked as a Senior Analyst at Canada's premier agri-tech business accelerator, Bioenterprise Corporation, where she helped start-up entrepreneurs navigate the innovation ecosystem to build a commercialization roadmap for their products and services.
IMPORTANT: Please note these are live events that will be delivered during the dates and times indicated.
RWEIT programming is mandated to support self-identified women and non-binary entrepreneurs in tech across rural Alberta through Economic Development Lethbridge's WESTEM (Women Entrepreneurs-in-STEM) program powered by Alberta Innovates.