Domestic Homicides - The Ripple Effect - Conference / SOLD OUT

Wednesday, 30 May 2018 from 8:30 AM to 4:30 PM (EDT)
Event Details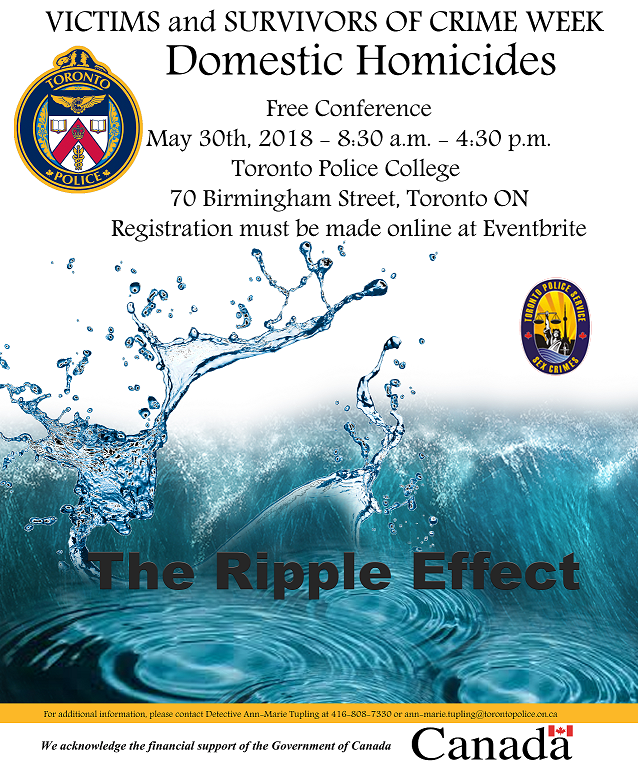 The Department of Justice Canada has provided funding to hold a one day Conference, Domestic Homicides –The Ripple Effect. This conference will expose you to domestic homicides and the effects it can have on the victim's family and the community itself.
---
Speakers: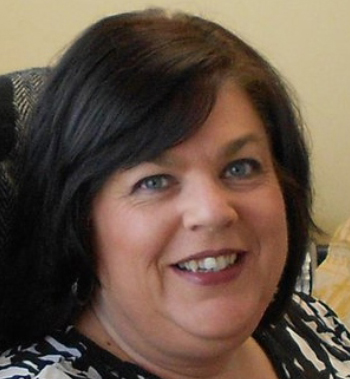 Dolly Mosher
Left Behind - One family's struggle with domestic homicide
Dolly is the Chair and co-founder of Silent Witness Nova Scotia (SWNS) and has been working closely with the Baillie family of Halifax to learn how the horrific domestic homicide of their mother has impacted the lives of Denenia and her four brothers.  Mosher has worked as a domestic violence case coordinator with the Halifax Regional Police (HRP) and the Royal Canadian Mounted Police (RCMP).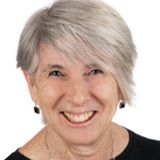 Dawn Novak
Reflecting on Missed Opportunities
With over thirty years experience as a special education resource teacher and consultant/mother of a domestic violence homicide victim and author of the document, "A Constructive Analysis of the Murder of  Natalie Novak". The document is currently being used as a case study in several police training facilities in Ontario. Dawn has made domestic violence advocacy her mission for ten years.  She established the "Natalie Novak Fund for the Education and Prevention of Relationship Violence" and spearheaded her educational video titled: "If Only... Nat's Story" viewed by tens of thousands of students throughout Ontario, as well as police officers, correction and probation services, victim groups, services and agencies.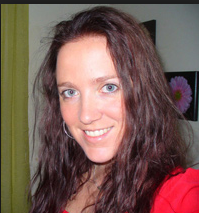 Marcia Campbell
Preventing Domestic Homicides: Lessons Learned from Tragedies
Marcia Campbell has her B.A. in Psychology and a Masters in Counselling Psychology program from Western University in her role as Research Associate at the Centre for Research & education on Violence Against Women & Children (CREVAWC).  Marcia conducts research on issues related to the abuse of women and childrenc exposed to domestic violence, with specific attention to the role of perpetrators and domestic homicide prevention.  Her clinical interests focus on engaging abusive men in treatment programs.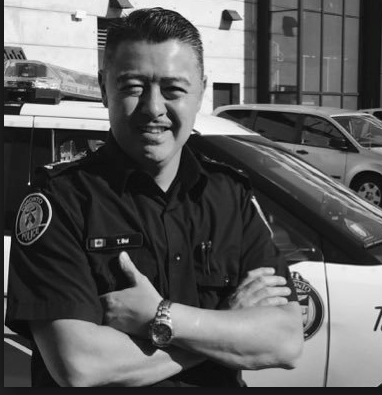 Staff Sergeant Tam Bui
The Bridget Takyi Homicide
In 2010 S/Sgt. Bui worked Homicide and had the oppotunity to work several high profile homicides including the double homicide and mass shooting in the Eaton Centre (2012) as well as the tragic domestic homicide of Bridget Takyi (2013).  After six years on the team (and over 60 homicides) S/Sgt. Bui would readily admit that his most challenging investigation was the murder of Allan Lanteigne in 2011.  Allan's husband was eventually charged in this murder along with an accomplice who was extradited from Greece.  This investigation and trial has been ongoing since 2011.
When & Where

Toronto Police College
70 Birmingham Street
Toronto, ON M8V 2Z5
Canada

Wednesday, 30 May 2018 from 8:30 AM to 4:30 PM (EDT)
Add to my calendar
Organizer
French Liaison Officer / Agente de liaison francophone
Toronto Police Service / Service de police de Toronto