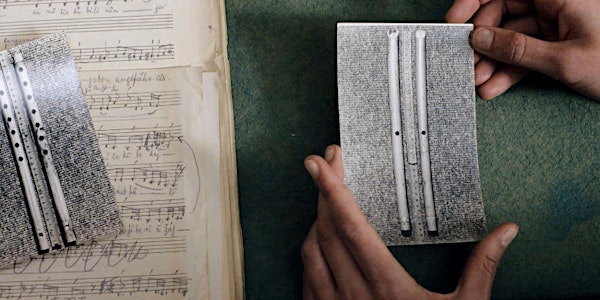 DRAMATURGIES OF RESISTANCE — collectivity, performance, dialectics
A two-day online symposium consisting of film screenings, seminar presentations, and dialogues with artists, writers and scholars.
About this event
JUNE 18-19 2021, 11:00-4:30PM (EDT | Toronto) — Zoom
Schedule:
FRIDAY 18 JUNE
11-12:30: Thinking/Walking (with Kant) | D.N. RODOWICK, in conversation with IAN BALFOUR & REBECCA COMAY
1-2:30: A Magical Substance Flows Into Me (2016) | JUMANA MANNA, in conversation with SAMI KHATIB
3-4:00: ANGELICA NUZZO + ROCÍO ZAMBRANA
SATURDAY 19 JUNE
11-1:00: Event for a Stage (2015) | TACITA DEAN, in conversation with MICHAEL NEWMAN
1:30-2:30: ROBYN MARASCO + LEIF WEATHERBY
3-4:30: SAMI KHATIB: The Cunning of Attrition + ADANIA SHIBLI: With Minimal Force
This online symposium is free, but registration is required in order to receive the Zoom link (necessary for participating in dialogues / Q&A). We will also livestream the symposium via the Dramaturgies of Resistance Facebook Page.
//
NB: To respect the current censure and boycott of the University of Toronto by the Canadian Association of University Teachers (CAUT), this event is no longer affiliated with the Jackman Humanities Institute at the University of Toronto, and is instead being hosted as an independent event. This means that all of our participants have agreed to forego their fees and honoraria in order to continue with the event; we are grateful for their solidarity.
For further details about the censure, see https://censureuoft.ca.