Drive In Movie Date Night - HAPPY GILMORE (PG13)- Gateway Rec Centre - Friday, June 18th
About this event
Join us for the hilarious 1996 sports comedy HAPPY GIRLMORE.
Only $25 per vehicle (not per person). $2.50 from every ticket going to The Bear Clan.
YOU MAY LEAVE YOUR VEHICLE - Bring your lawn chairs, sleeping bags & bug spray & camp out beside or in the back of your vehicle. You MUST stay beside your vehicle - social distancing still required. Thank you.
Washrooms available. Ensure everyone in your vehicle is from your household.
Bring your ETicket for confirmation - we ask for the last name on your ticket. Refunds will be charged $2.50 to cover the ticket surcharge fee.
Gates opens about 9:15pm. Movie starts about 9:50pm. Line up on Gateway northbound along the curb. Stay right and follow the signs.
Washrooms available - Masks must be worn.
Snacks will also be available onsite. Order directly from your phone & have them delivered to your vehicle. Popcorn, chips, nacho & cheese, cotton candy, candy and canned drinks. Please support our local vendor and buy your snacks on site.
Audio available by speaker and via radio.
Join us in thanking our sponsors: Gino Cipriano Team, RJ Fathers Landscaping, Councillor Jeff Browaty, MP Raquel Dancho and MLA Andrew Micklefield.
This is a volutneer run event. Volunteers are needed to help direct vehicles before the start of the movie - (9-9:45pm). Please email Maura at volunteeratgateway@gmail.com if you can help. Priority parking given to volunteer attendees. Thank you!
**************************************
Charity of choice:
Bear Clan Patrol is a community-based solution to crime prevention, providing a sense of safety, solidarity and belonging to both our members and to the communities we serve
**************************************
Happy Gilmore Storyline
Featuring one of SNL's favourite comedians, Adam Sandler. A Hockey player wannabe finds out that he has the most powerful golf drive in history. He joins the P.G.A. tour to make some money to save grandma's house. The downside is that his hockey player mentality doesn't really go on the P.G.A. tour. Especially with the favorite to win the championship.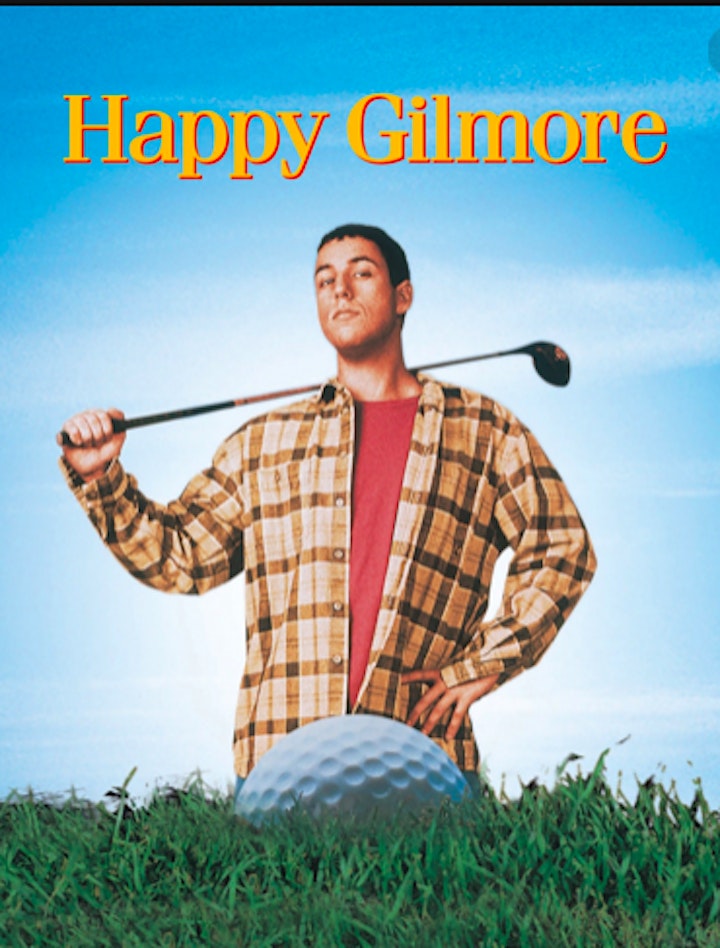 Organizer of Drive In Movie - Movie HAPPY GILMORE - FRIDAY, JUNE 18th