Description
Hello Montreal ARMYs! Jin's birthday is coming up and for the occasion we organized an extra special activity.
This extra activity is called: EAT JIN in Montreal
For this event, there will be a limit of 60 people. There's also a limit of one extra ticket per person.
This will be a first come first serve event, tickets will sell fast.
Come enjoy a delicious Korean meal with fellow Montreal ARMYs and let's celebrate Jin's birthday together!
The price includes the meal, tip and a special free gift from us. Drinks are not included, if you want to drink bring cash. Only cash will be accepted for drinks at the restaurant.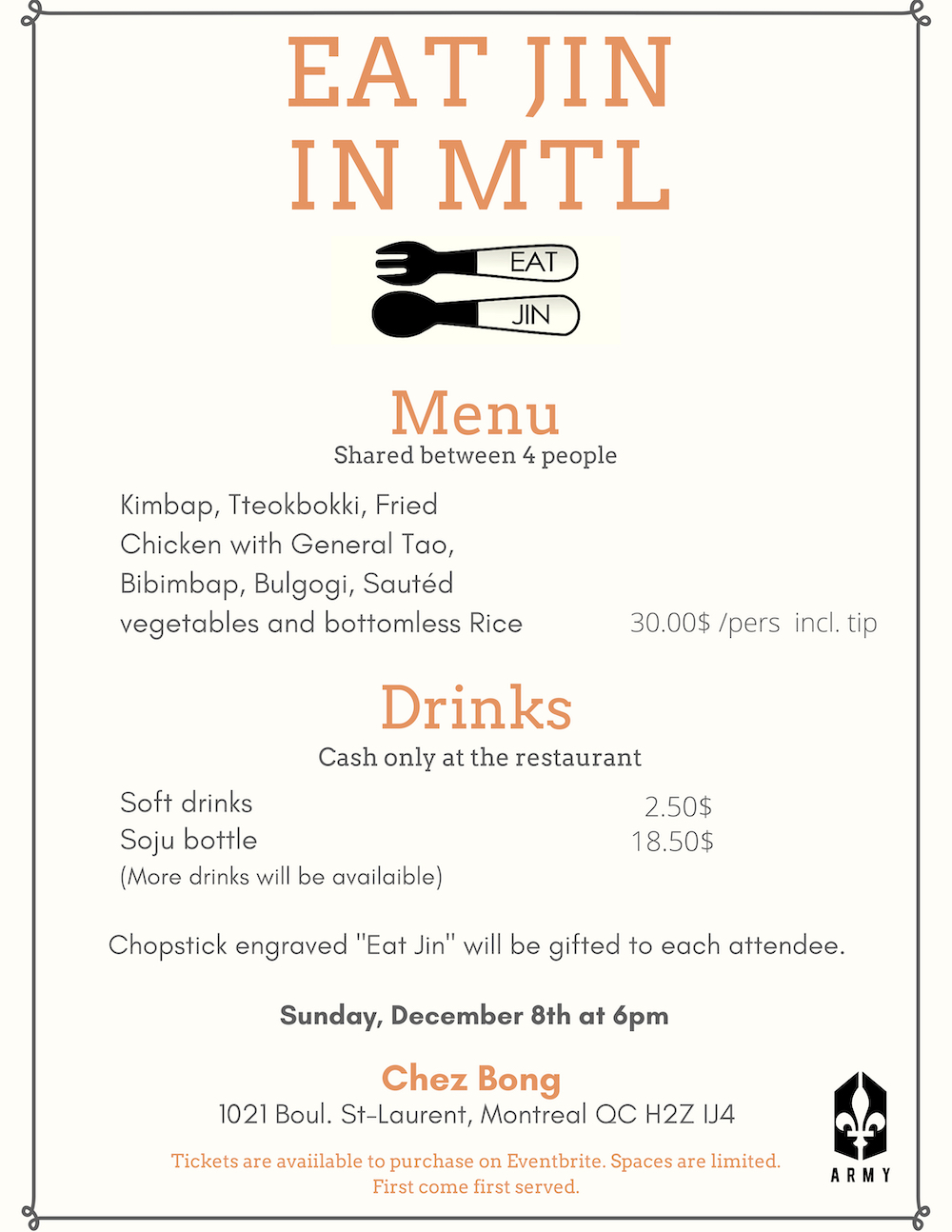 Bonjour à tous les ARMY de Montréal! L'anniversaire de Jin approche et nous avons organisé une activité spéciale.
Cette activité supplémentaire s'appelle: EAT JIN à Montréal
Pour cette événement, il y aura une limite de 60 personnes. Il existe également une limite d'un billet supplémentaire par personne.
Ce sera un événement premier arrivé, premier servi. Les billets se vendront vite.
Venez savourer un délicieux repas coréen avec d'autres ARMYs de Montréal et célébrons l'anniversaire de Jin ensemble!
Le prix comprend le repas, le pourboire et un cadeau gratuit de notre part. Les boissons ne sont pas comprises si vous voulez boire, apportez de l'argent comptant. Seuls les paiements en espèces seront acceptés pour les boissons au restaurant.