Location
Vancouver Convention Centre West
1055 Canada Place
Meeting Room 211
Vancouver, BC V6C 3E1
Canada
Description

We believe in challenging the status quo. We believe that we can change the future. We believe in Vancouver's ability to rise above and establish itself as a leader in the emerging blockchain/crypto industry.

That starts with a conversation, a spark, a moment of inspiration.
Are you ready to dive into the world of crypto? We'll show you the full spectrum of ways that you can take your skills and immerse yourself in the world of blockchain and crypto.
Get inspired and take action with this series of exciting and inspirational talks at this full-day crypto charity event.
Our speakers are local industry professionals; experts in blockchain entrepreneurship, mining, programming, marketing, and much, much more. They're fired up and ready to share their experiences, challenges faced, and every achievement along the way.
PROGRAM
COLLABORATE // Friends with Bitcoin Benefits: Why we all need to take the plunge together - Felicity Feinman, Argo Mining
MOVE // How to be a crypto honey badger (fast, functional and fearless) - Mike Kitt, HoneyBadger Inc.
ENGAGE // Ask me absolutely ANYTHING blockchain! [Blockchain AMA] - Hussein Hallak, New Decentrum
BUILD // DON'T HODL: Why we decided to BUIDL through the crypto winter - Daniel James, Keyvan Mosharref, Zexi Feng, Abacus
CULTIVATE // Plant seeds and cultivate success in an emerging industry - Jeremy Xu, Arcterra
PANEL // Crypto in Vancouver
MINE // Why the f$%k should I care about cryptocurrency mining? - Kolina Kretzschmar, Argo Mining

DISRUPT // Tokenizing the world - Alberto Cevallos, Keter
PANEL // Get your answers from the experts
CONNECT // Vancouver's 1st BRAVE/BAT Meetup + Networking

...



SPEAKERS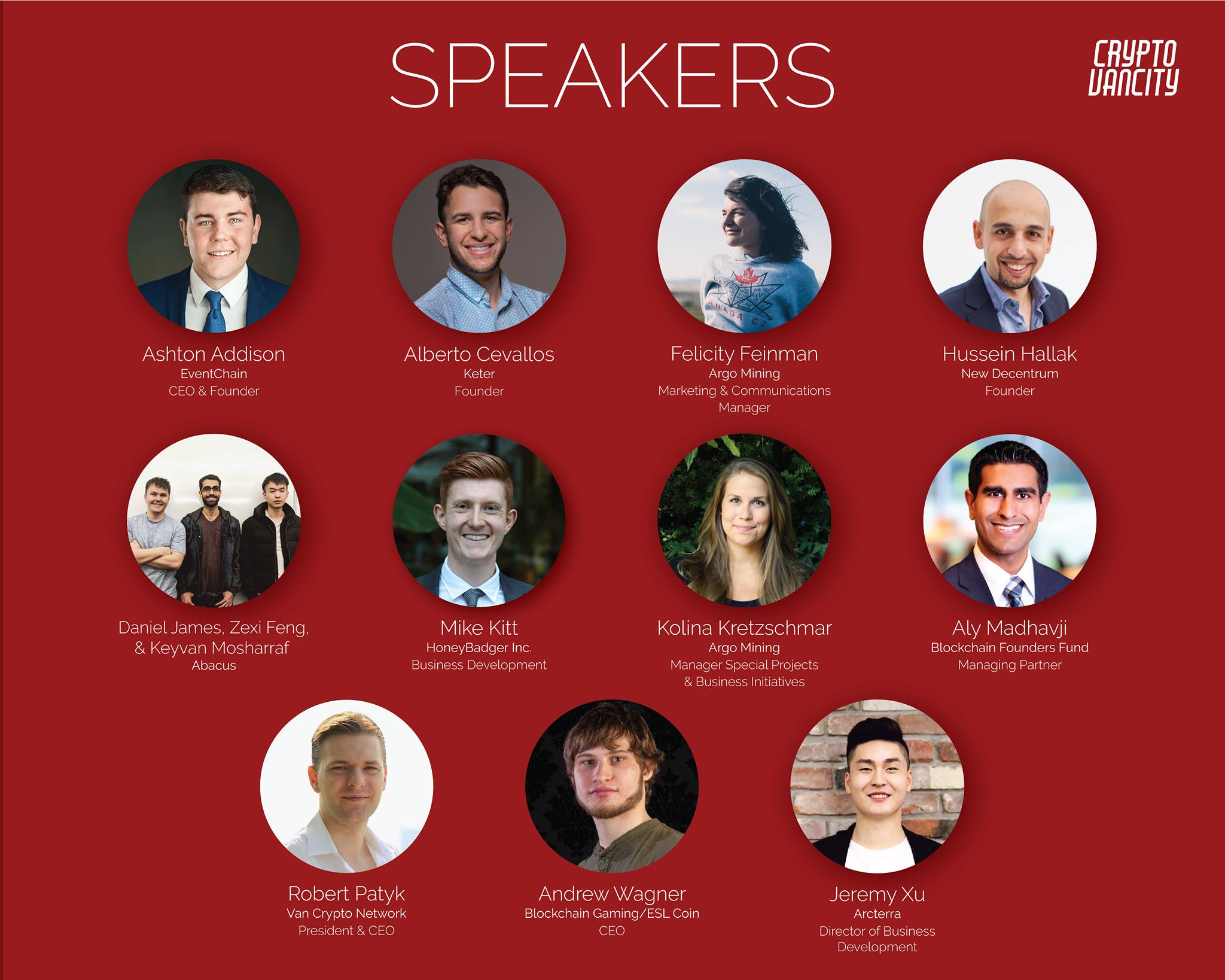 FAQs
Who is ENGAGE for?
This event is perfect for crypto-enthusiasts, advocates, and the crypto-curious alike. Come together, network, and meet other like-minded people excited about this emerging new industry!
How can I contact the organizer with any questions?
Media? Volunteer? General question? You can send us an email at info@cryptovancity.com either way and we're happy to help!
What's the refund policy?
Tickets are fully transferrable
CRYPTO GIVES BACK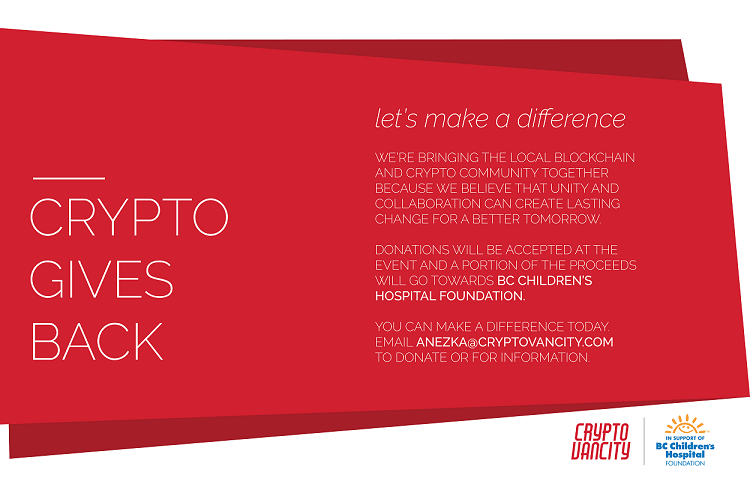 We're bringing the blockchain and crypto community together because we believe that unity and collaboration can create a lasting change for a better tomorrow.
Donations will be accepted at the event with proceeds going towards the BC Children's Hospital Foundation.
You can make a difference today. Email Anezka@CryptoVancity.com to donate or for more information.
STUDENT DISCOUNT
Are you a student? Your ticket is 50% off! Email info@cryptovancity.com with a picture of your student ID to get your discount code.