Join us to learn more about amazing research performed by Anat Usatinsky Category: Category: Bioengineering — Biosensing Session III
About this event
SCWIST Symposium for Young Scientists
Our Mini-Symposium for STEM students (See Eligibility Criteria) launches this summer, under the vision and leadership of Dr. Noeen Malik, Acting Director Events at SCWIST and chair of the symposium and Ashley van der Pouw Kraan, symposium vice-chair. There will be 15 sessions, held on YouTube Live, every Wednesday at 12 pm PST from June to September.
You'll be able to hear the personal experience of accomplished women in STEM companies who have made the successful careers in industry, thrived the competition and have brought the cutting-edge technology to the world.
The Program layout will be:
1. Introduction (SCWIST, Judges, Student) (10 min) (12:00-12:10 PM PST)
2. Presentation by Speaker (12-15 min, 12:10-12:25 PM PST)
3. Panel Discussion (15 min, 12:25-12:40 PM PST)
3. Q & As from audience (15 min, 12:40-12:55 PM PST)
4. Closing remarks (5 min, 12:55-13:00 PM PST)
JUDGES
Brittany has a PhD in Chemistry from the University of Guelph, ON, where she specialized in bacterial polysaccharide conjugate vaccines for gastrointestinal disorders. After completing her PhD she became a postdoctoral fellow at Brigham and Women's Hospital/Harvard Medical School in Boston MA, studying glycobiology and human stem cells. She then joined the start-up company Affinivax in Cambridge MA as a Scientist, where she worked on the development of Pneumococcal based vaccines. Currently, Brittany is the bulk antigen subject matter expert for Tetanus Toxoid vaccine manufacturing at Sanofi Pasteur in Toronto ON.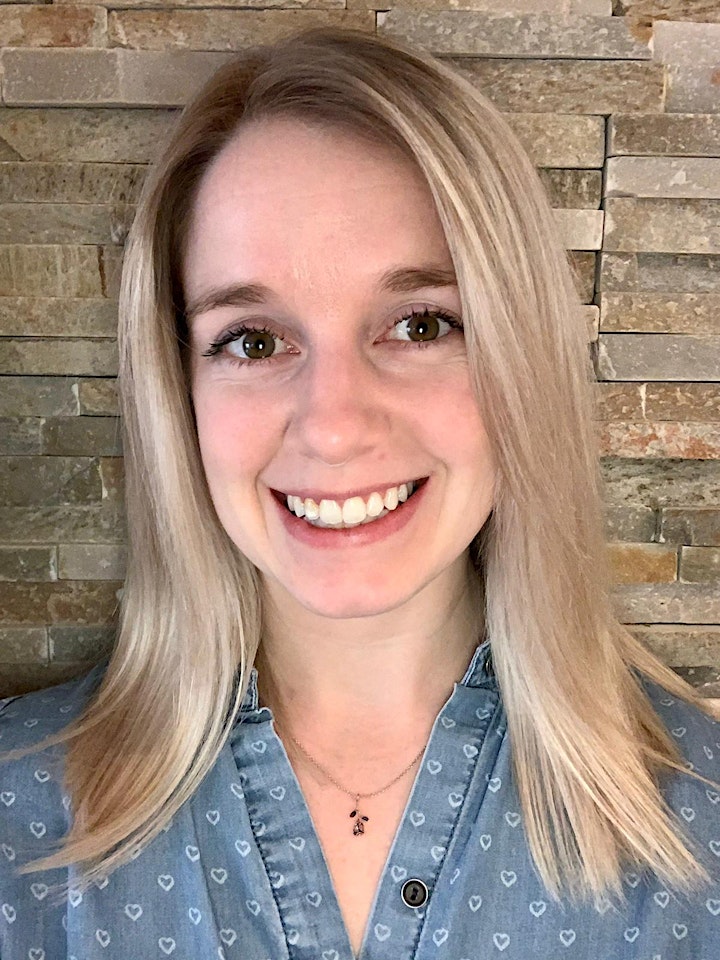 Dr. Anjana Govindarajan, Director and Strategic Business consultant ANRS Consulting Inc., Canada,
Anjana Govindarajan holds a Ph.D. in Biotechnology and is an advisor and leader in the life sciences with expertise in strategic business consulting. Through multiple roles, including as an NSERC fellow at Canadian Government Laboratories, she has built national and international relationships between research institutes, academia, government, and private industry. She coordinated multi-disciplinary projects and collaborations for diverse partners and stakeholders in these sectors and guided the delivery of many product roadmaps from inception to roll-out, including research partnerships in many million-dollar programs. She has contributed to science policy development as a speaker, presenter, and blogger, as well as a national leader for the International Women in Science (IWS) Network where she leads and contributes to community initiatives to help women advance in STEM careers.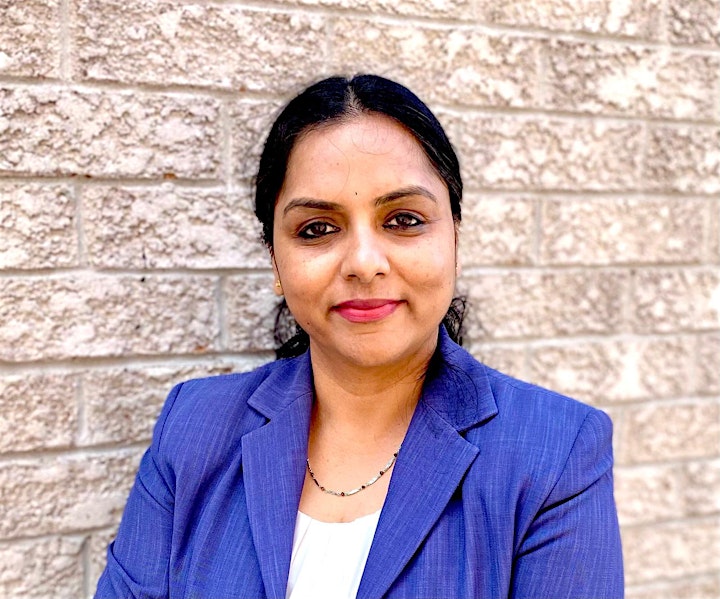 SPEAKER
Anat graduated Ryerson University in 2021 with a degree in Biomedical Sciences (Hons.) and two Dennis Mock Student Leadership Awards. While she studied, Anat began exploring her interest in Biotechnology serving as the associate director for the largest health networking event at Ryerson and Unity Health Toronto, Biomedical Innovation Night. She began her research at the Hausner Lab, studying bacterial transmission in public spaces. In 2020, she joined the Little Lab, working on engineering a light, inexpensive, and portable paper-based microfluidic device used for the quantitative detection of neutralizing antibodies against SARS-CoV-2. This device allows for testing in remote and isolated locations and contributes to vaccine efficacy and immunity trials. Continuing to follow her passion, Anat will be joining UofT Institute of Biomedical Engineering in the Fall to pursue her MASc. While not in the lab, you can find Anat camping in one of Ontario's parks or playing beach volleyball.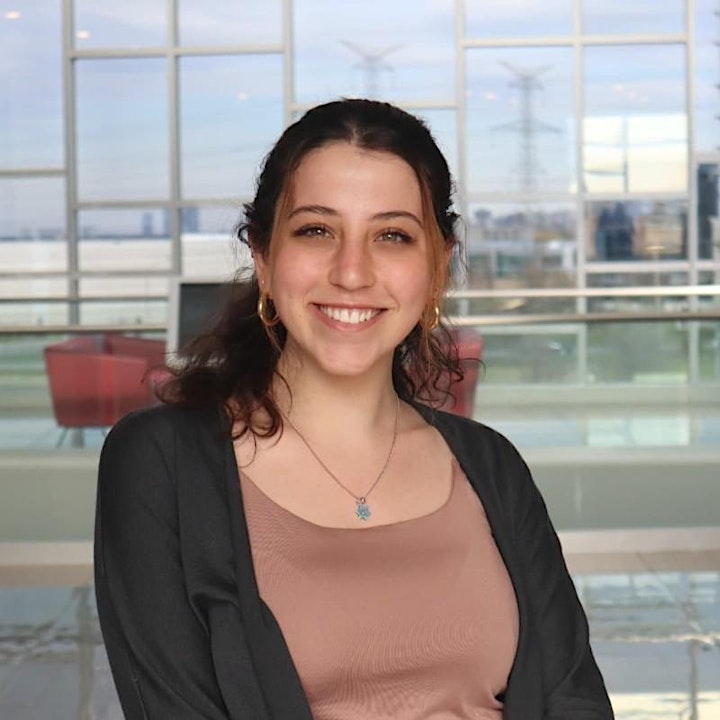 MODERATORS
Dr. Noeen Malik
Noeen Malik is a nuclear medicine scientist and business analyst (specialization: theragnostic). She completed her PhD in Radiopharmacy at the University of Tübingen, Germany, followed by research stints in Germany, the United States and Canada. She recently worked as a postdoctoral researcher at TRIUMF and commercialization intern in TRIUMF Innovations in Vancouver, Canada. Being in the mid-career phase, her next launch-pad is industry.
A passionate advocate for gender equality in STEM, Noeen is an active member of SCWIST (Acting Director of Events) and WIN Canada. Noeen is a human rights activist (NGO CSW/NY, Amnesty International) and works closely with certain organizations to design strategies for rehabilitation of children [International Rescue Committee (IRC), UN-International Youth Council (IYC), SOS Children Villages)]. During her stay in New York, she worked as an IRC-volunteer (International Rescue Committee) to help refugees to successfully integrate in new environment. Noeen is a strong supporter of practicing integrity at workplace.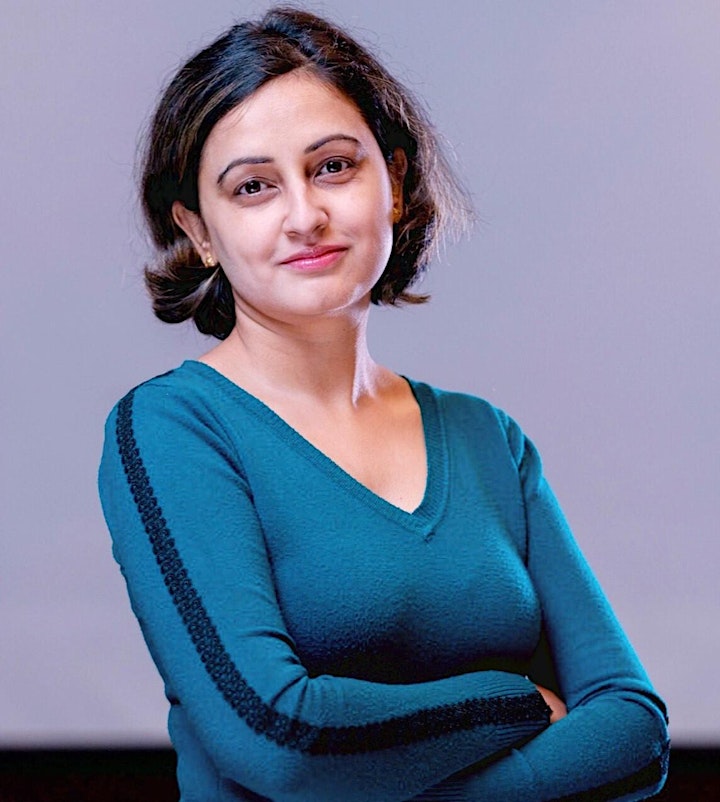 Ashley van der Pouw Kraan
Ashley van der Pouw Kraan is a ms infinity program coordinator and events and communications coordinator at SCWIST. She did her graduation in environment and sustainability, focusing on Environmentalism and Sustainability at the University of British Columbia (UBC) in Vancouver, Canada. She is highly passionate about the earth and global ecology, motivated by a lifetime of travel experiences to spearhead initiatives related to conscious use of resources, shifting towards renewable energy, reducing landfill waste through recycling programs, and promoting sustainable, local dietary habits. She brings enthusiasm and a hard-working attitude to the workplace and enjoys tackling new challenges. Prior positions have provided extensive experience with public speaking, juggle multiple responsibilities, and engaging the public with new ideas.
Outside of SCWIST is the Communications Manager at the Canadian Freshwater Alliance, a non-profit organization dedicated to protecting Canada's fresh water.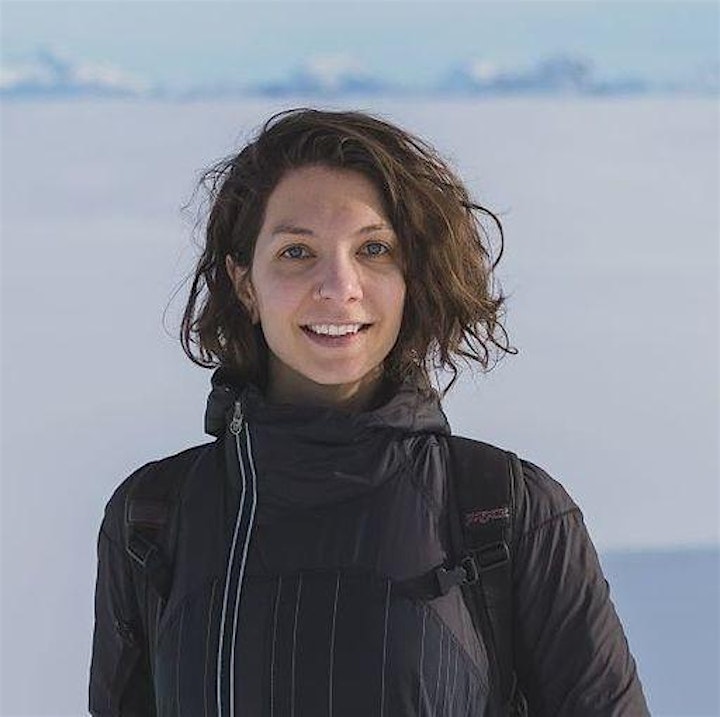 Photo and Video Consent
By registering for the event, you understand that the session may be video recorded and/ or photos will be taken for use in SCWIST and/or Department of Defence digital communication platforms, including but not limited to: the SCWIST website, e-newsletter, Twitter, Facebook, Instagram, Youtube, and others. You therefore are providing consent for your image and voice to be used by SCWIST and the Department of Defence for free and in perpetuity.
If you do not want your image to be captured in video or photographically, please ensure that your camera is off during the session.
Questions and Feedback
For questions about the event, or to sign up as a speaker, please contact Dr Noeen Malik, Acting Director of Events, SCWIST, by email at events@scwist.ca
This event is organized by : Dr. Noeen Malik, Ashley van der Pouw Kraan
Organizer of Engineering protein reagents to detect SARS-CoV-2 neutralizing antibodies
The Society for Canadian Women in Science and Technology ( SCWIST) was founded in 1981 as a not-for-profit association aimed at encouraging women into Science, Technology, Engineering and Mathematics (STEM). SCWIST aims to support and promote the education of girls and women through programs and activities in partnership with the community.
SCWIST has a spectacular record of boosting the numbers, retention and status of women in the workplace by facilitating networking, mentoring and advocating woman-friendly policies.
SCWIST also highlights opportunities, achievements and positive messages for and about women in the field through raising public awareness and guiding policy implementation.
Our VALUES
Empower, Include, Inspire, Connect, Sustain
Our VISION
To create an environment where women and girls in Canada can pursue their interest, education, and careers in STEM (science, technology, engineering, mathematics) without barriers.
Our MISSION
We aim at realizing our values through:
Providing activities, mentorship, and leadership that support women and girls in accomplishing their dreams
Removing barriers and raising public awareness by promoting and advocating for inclusive policies and equitable practices in education, the workplace, and in government
Inspiring innovation and encouraging excellence through positive role models and outreach programs
Fostering connections through professional networks and programs we develop in partnership with the community
Boosting the numbers, retention, and status of women in the workplace by facilitating networking, mentoring, and advocating woman-friendly policies
Members include university undergraduate and graduate students, post-docs, technicians, technologists, research scientists, professors, engineers, consultants, unemployed and retired women scientists.