Description


Early-career producers: learn how to get your doc projects funded, made, & seen! Our highly popular Essentials Bootcamp is a four-part crash course in the producing essentials that every working filmmaker needs to know.
Packed with case studies, real-world insights from veteran producers, and sample documents from successfully funded films, these four intensive, interactive sessions will help you:
* Learn the 101s of funding, approaching funders, and pitch packages.
* Find out how to navigate legal & business affairs of a doc project.
* Navigate the world of budgets, financing plans, and production management.
* Get advice on impact campaigns, festival strategy, and marketing plans.
* Take a behind-the-scenes look at how award-winning documentary projects were produced — and the challenges they faced along the way.
* Meet & network with peer producers and filmmakers in the class.
* Ask your burning questions about working as a producer in the industry.
Led by veteran filmmaker and educator Chanda Chevannes (Unfractured, Living Downstream), Essentials Bootcamp is a necessary primer for any early-career documentary professional.
Suggested Experience Level: Early-career.
Essentials Bootcamp Takes Place Over 4 Sessions:
June 19 • June 27 • July 4 • July 11
6:30PM - 9:30PM
---
Tickets
DOC Members - $215 - To find out more about becoming a DOC member, click here.

Non DOC Members - $265


Students - $150 - with valid ID

LIFT Members - $215
---


Session Schedule
JUNE 19: THE ROLE OF A PRODUCER
Veteran filmmaker Chanda Chevannes (Unfractured, Living Downstream) lays the foundation for what every producer needs to know. Drawing on indispensable insights from her own decade-spanning career, she'll discuss the duties & skills of a producer, developing a pitch package, how to evaluate the market potential of a project, and how to go after development funding.
Other topics include:
* Developing an idea into a viable, pitch-ready film
* Writing a successful treatment
* Chain of title & how to option projects
* How to create a strong verbal pitch

JUNE 27: FINDING THE MONEY
Veteran producer guests like Christine Kleckner (A Better Man) will take you through the development & production process of their films. We'll use their projects as case studies on the 101s of production management, including: building budgets, creative problem-solving, and the challenges of production.
Other topics include:
* Building a schedule and production timelines
* Casting & finding your subjects
* Managing travel, crews, and gear
* Production insurance: what you need to know

July 4: LEGAL AND BUSINESS AFFAIRS PRIMER
In this intensive primer, entertainment lawyer Divya Shahani (Hall Webber LLP) and instructor Chanda Chevannes will demystify the language of legal & financial documents. Learn the basics of incorporation, financing plans, copyright, clearance, and keys to negotiation.
Other topics include:

* Introduction to tax credits
* Building cash flows & cost reports
* When should you incorporate as a business?
* Fair use, fair dealing, and E&O insurance

July 11: BUILDING YOUR AUDIENCE
Learn how to sustain an audience through the life cycle of your film, with help from industry experts such as marketing strategist Sean Farnel and director/producer Chrisann Hessing (Turning Tables). We'll explore how to maximize your festival strategy, outreach & distribution, and how to engage an audience.
Other topics include:
* Marketing plans and creating a brand for your project
* How to create a release strategy
* Creating an effective impact campaign
* Thinking outside the box to find your audience

---


Instructor: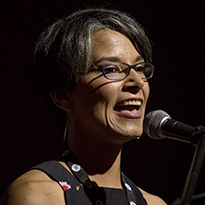 Chanda Chevannes,
Award-Winning Director & Producer

Chanda Chevannes is a Canadian documentary filmmaker, writer, and educator. She makes artful documentaries about complex social issues that amplify women's voices. Her award-winning films have been broadcast on six continents, been seen by more than four million people, and have inspired tangible legislative and social change. Chanda's most recent film is Unfractured, which screened as the opening night film at Toronto's Planet in Focus Film Festival and was honoured with the award for Best Canadian Feature Film. She lives in Toronto and is the mother of two beloved children, Hannah and Henry. www.chandachevannes.com


First Look at Guests: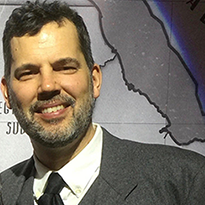 Sean Farnel,
Marketing Strategist, SeaFar North
Sean Farnel provides creative, marketing and distribution services to documentary producers, companies and institutions. He was the first Director of Programming for Hot Docs, which tripled its audience during his six-year tenure. Prior to joining Hot Docs, Sean created the popular screening series Doc Soup and founded the documentary programme at the Toronto International Film Festival. As well, he developed and launched TIFF's initial strategic plan for Learning programmes. Sean has done research and strategic consulting for the National Film Board of Canada, Telefilm Canada, FilmFreeway and other media companies in the private and public sectors. Along with writing for numerous publications, Sean has served as a mentor, facilitator, panelist and juror at hundreds of film events.
SeaFar North is a marketing, sales and distribution services company supporting independent documentary producers worldwide. They provide strategic planning and project management to guide producers through a complex and crowded market for their productions. They take a bespoke approach to each production, creating and executing market launch plans that are specific to each film. SeaFar North believes in producer-driven marketing and rights management, and that producers should maintain as much control as possible over their Intellectual Property.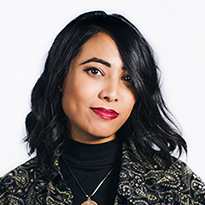 Chrisann Hessing,
Director & Producer, Turning Tables
Chrisann is a documentary filmmaker based in Toronto, dedicated to storytelling through fresh perspectives and new mediums. She has combined her love of travel and storytelling to produce award-winning short films. Chrisann was one of eight Canadian participants in the Corus Diverse Voices fellowship through Hot Docs and was one of twenty emerging Canadian filmmakers selected for RIDM's Talent Lab. She is an alumni of the CMPA's Screen Based Media Production Program as well as DOC Institute's New Visions Incubator. Her most recent film, Turning Tables, was awarded a grant by BravoFactual and premiered at Hot Docs in 2018.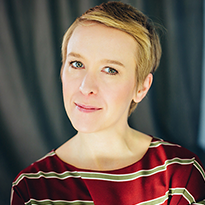 Christine Kleckner,
Producer, A Better Man
Christine Kleckner is a producer whose short film Barefoot (2012) premiered at the Toronto International Film Festival, received honourable mention at the Berlinale, and was selected for Telefilm's Talent Showcase at the 2012 Cannes Film Festival. Prior to that, she produced Wapawekka (2010) which screened at the Toronto International Film Festival, Sundance and the Berlinale. During her seven years with the National Film Board of Canada, she collaborated on ground­ breaking projects including Stories We Tell, Home Again, and the multi­platform Filmmaker ­in ­Residence. She is an alumni of the National Screen Institute of Canada's Drama Prize Program. Christine is the co-­owner of Intervention Productions, and launched the feature documentary, A Better Man, at Hot Docs in 2017.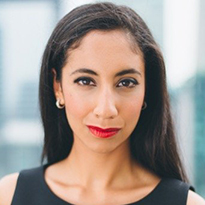 Divya Shahani,
Entertainment Lawyer, Hall Webber LLP
Divya Shahani is an associate at Hall Webber LLP. Her practice focuses on entertainment, intellectual property and corporate matters. Ms. Shahani represents clients ranging from film and television producers, distributors, writers, talent, new media and technology start-ups, music producers and record labels. Divya is particularly passionate about supporting the legal needs of emerging artists.
Divya is a member of Women in Film and Television Toronto (WIFT-T), and Women in Communications and Technology (WCT). As Head of Events at WCT, her contributions have included spearheading an inspiring event for entrepreneurs in collaboration with the Ryerson Digital Media Zone with key note speaker Kirstine Stewart of Twitter.
Additional Guest Speakers To Be Announced
---
Presenting Partner:

Community Partner: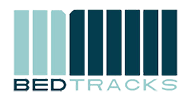 Producers Exchange Presenting Supporter: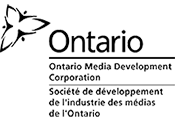 ---