EWeek Discussion Series: Art, Design & Engineering

Monday, 14 November 2016 from 2:30 PM to 4:00 PM (EST)
Event Details

All EWeek events are FREE and open to the public.
Please reserve your ticket here.
We have door prizes!!
EWeek Discussion Series: 
Art, Design & Engineering
with your host: Robert Soroka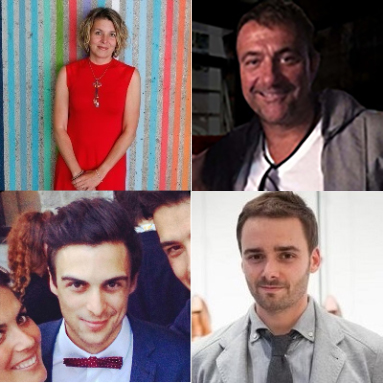 Elizabeth-Ann Doyle, Co-founder & Artistic Director, MU
Marco Iacampo, Owner, Group Optima Spaces International
Philippe Demers, Co-founder and Director, MASSIVart
Félix Marzell, Cofondateur,designer, DIX2.COM
Join us for an afternoon discussion with these four amazing out-of-the box creative individuals who bring art and design to Montrealers.
ABOUT THESE ENTREPRENEURS
Elizabeth-Ann Doyle
Co-founder, General and Artistic Director 
Holder of a Master's degree in History and more than 25 years' experience working with cultural companies, Elizabeth-Ann has brought together her personal and her professional interests by co-founding MU, a charitable non-profit organization who's mission is to beautify the city by creating murals that are anchored in local communities. At the heart of its approach is the desire to see and experience art on a daily basis, to trigger a social transformation and to turn Montreal into an open-air art museum! Art awakens the senses, it moves and touches people, art brings about spontaneous and meaningful encounters and sustains our relationship with the city every day. By putting the democratization of art at the top of its priorities, MU epitomizes the desire to take back public space through the use of art.
Marco Iacampo
Owner, Group Optima Spaces International
Partner and Head Designer at Optima Design, Marco Iacampo has over 25 years of international retail design and construction experience. Driven by a sense of wonder and a strong desire to contribute to shaping a prettier world, Marco and his team successfully create engaging and effective spaces. 
Group optima spaces is a collective of 4 independent retail specialty companies that together, provide a complete commercial and retail solution in Montreal and across North America. 
Philippe Demers
Co-founder and CEO of MASSIVart and Festival Chromatic 
MASSIVart is an international creative agency dedicated to change the way creators, public and corporations interact. Through events, content and strategies, they develop new ways of looking at art forms as powerful creative communication tools. Philippe is also the driving force of an annual creative gathering called Chromatic, a showcase of creative talent in both Montreal and Paris. His efforts aim to connect the arts and business sectors in order to generate opportunities for Montréal creatives and to increase their outreach. 
Félix Marzell
Cofondateur,designer, DIX2.COM
Un premier diplôme de l'École nationale de lutherie a amené Félix à s'orienter vers la conception d'objets sonores sur mesure, destinés aux arts de la scène. Il a d'ailleurs été concepteur pour le Centre de recherche et d'innovation en performance du Cirque du Soleil. 
Diplômé de l'école de Design industriel de l'Université de Montréal, Félix Marzell s'est vu octroyer la bourse du Doyen de la faculté de l'aménagement de l'Université pour son implication au sein de l'école. Co-fondateur de DIX au carré, Félix brille dans ses aptitudes entrepreneuriales qui ont valu à la compagnie plus de huit reconnaissances, notamment en remportant le concours des entrepreneurs émergents de la Fondation de la famille Claudine et Stephen Bronfman/C2Mtl et le Grand Prix Montréal inc. 2013 de la Fondation Montréal inc.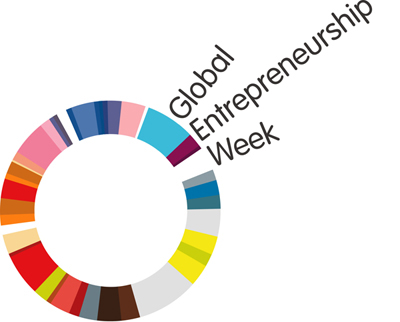 Did you know that the more EWeek events you attend the greater your chances of winning a Google Chromebook? Exchange your passport for the contest draw on Thursday. See Passport for details.
When & Where

Dawson College, Conrod's Lounge
4001 Boulevard de Maisonneuve Ouest
Montreal, QC H3Z 3G4
Canada

Monday, 14 November 2016 from 2:30 PM to 4:00 PM (EST)
Add to my calendar
Organizer
Eweek @ Dawson College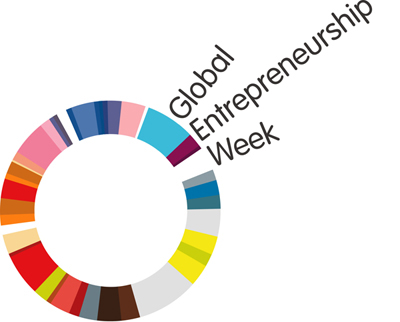 The place to be 
November 13 to 16, 2017!!
Dawson College's Centre for Innovation and Entrepreneurship Education will host Entrepreneurship Week (Eweek) coinciding with Global Entrepreneurship Week, November 13 to 16, 2017. 
Global Entrepreneurship Week (GEW) is an international movement to inspire millions of young people to embrace innovation, imagination and creativity through entrepreneurship. It is estimated over 15 million youngsters participated worldwide in tens of thousands of events and competition for Global Entrepreneurship Week. In Montreal, Dawson College's EWeek will provide a diverse and strong line-up of speakers, networking events, contests and activities for Montrealers and Dawson College students alike.
Many young students will have their first glimpse of a possible alternative career path and connect with seasoned entrepreneurs. All Montrealers are invited and all events are free. Hear inspiring stories of successful entertainers, photographers, illustrators, designers, dancers, programmers and farmers who launched their own businesses.
Dawson College is ideally placed to be a gathering place of high-profile community events. Situated in the heart of Montréal's downtown core, at the Atwater metro station, Dawson is Québec's largest CEGEP with roughly 8,250 full-time day students, 2,400 continuing education students, 600 faculty and  a 200+ team of support staff. The college currently offers over 30 programs in 50+ fields of study, including a variety of programs in the creative sector.
We hope to inspire the next generation of entrepreneurs.  Do you have a big idea??? Would you like to sponsor and event?  Do you want to connect with like-minded people or maybe just observe what the buzz is all about?  Join us for Eweek in November!!
Check out the calendar of events on our site and like us on
Thank you to our sponsors for their invaluable support of Dawson College's Eweek.
______________________________

______________________________