Description
A FREE, full-day professional development workshop supporting teachers to bring clean energy science, technology skills, and hands-on learning to their classrooms in Eastern Idaho. Presented by CE, a program of the Bonneville Environmental Foundation, this event will explore a range of energy topics, provide participants with NGSS-aligned curriculum, and science materials to explore hands-on, inquiry-based renewable energy concepts with K-12 students. This workshop will be an opportunity to connect to cutting-edge career topics, fellow science teachers in neighboring communities, and better understand the newly installed small wind and solar installations at Fall River Electric Coop territory high schools.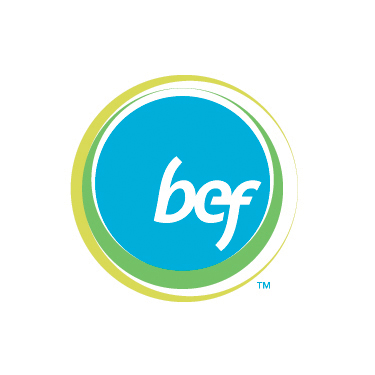 About BEF: BEF empowers businesses and other entities to be in balance with the environment through a full suite of products, programs and custom solutions that help address your environmental footprint. We align our extensive industry expertise with your business goals to achieve immediate impact today while helping solve tomorrow's biggest business sustainability challenges.

About CE: CE is a national clean energy, career connected education program from the Bonneville Environmental Foundation. Together with schools, educators and industry, we strive to build a clean energy future to ensure that our communities and the environment are thriving and resilient. We work to expand access to opportunities for all students regardless of their geography, gender, ethnicity, or socioeconomic status. CE is funded by corporations, regional utilities, and philanthropic organizations. To date, our funders have impacted more than 150,000 students nationwide through CE programming. For more information, visit CEbrightfutures.org.
FAQ:
What topics will be covered?
Topics covered will include: the fundamentals of energy and energy use/conversion; solar and wind energy generation; simple circuits including voltage, current, resistance and power; the photovoltaic effect and technology; and tips on integrating engineering design and inquiry into your curriculum.
Who can I ask questions to?
Contact Zachary Sippel, CE Program Training Manager at zsippel@b-e-f.org or 503-553-3932.
Will I receive any classroom materials/equipment?
Yes! Participating teachers will receive customized, durable, hands-on science learning materials valuing up to $3,500 per school site to help bring renewable energy topics alive in home classrooms, schools, or districts.
Is this training free for teachers/educators?
Yes! This is a fully-funded training opportunity for Idaho K-12 teachers presented by CE and Fall River Electric Coop.
What additional support is available to K-12 Teachers?
Participating teachers will be provided with a stipend for participating in training on a non-school day.
Is lunch provided?
Yes! Lunch will be provided along with coffee and morning snacks. Please remember to indicate when you register if you have any dietary restrictions or needs
Does CE have a waiting list?
Yes. In the event of a cancellation, we will notify the person at the top of the waitlist and allow a maximum of 24 hours for their response before offering the opportunity to the next person on the list
Is my registration/ticket transferrable?
Yes! However, this training is limited to 15 participants due to its highly interactive nature. Please send along the new participant's name, email, and contact info so we can reach out in the event of last-minute changes
Do I have to bring my printed ticket to the event?
No! CE will provide a sign-in sheet day-of for those registered via Eventbrite.