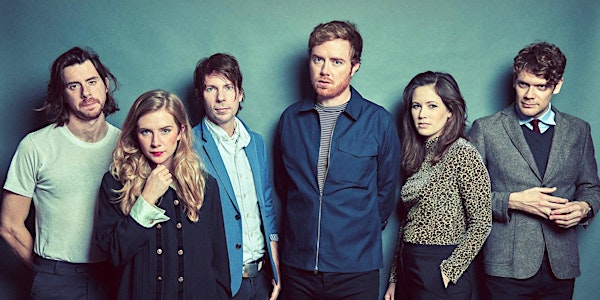 Fast Romantics
Ages 19+
Supercrawl Presents
Supercrawl Presents Fast Romantics Pick It Up Tour
When and where
Location
Mills Hardware 95 King Street East Hamilton, ON L8N1A9 Canada
About this event
CHANGE OF VENUE – FAST ROMANTICS NOW PERFORMING AT BECAUSE BEER
In an effort to mitigate the continued impact of the COVID-19 pandemic, proof of full COVID-19 vaccination will be required for entry. This policy will be added to the mandatory public health measures already in effect.
As of September 22, 2021, the province of Ontario will require attendees to supply government-issued proof of full COVID-19 vaccination (with Government of Canada approved vaccines, completed at least 14 days before gate time). Government issued photo ID matching details on vaccination must also be presented for validation purposes. If you were vaccinated outside of the province of Ontario or outside of Canada, please provide a digital PDF or printed copy of your government issued vaccination confirmation receipt for your Government of Canada approved vaccine. Electronic vaccine receipt can be obtained using a green Ontario health card through the province's COVID-19 Vaccination portal at covid19.ontariohealth.ca.
Active screening, contact tracing, proper face masking and PPE, physical distancing from individuals outside of one's household, and capacity limits all have important roles to play in enhancing the safety of our performance spaces, limiting viral spread, and improving health metrics in the wider community.
••
In the two years following their 2017 LP American Love, Toronto-based Fast Romantics were living a double life between stage and studio. The band had earned a loyal following after NPR declared their hit Julia "triumphant," endearing fans to their unique brand of irresistible pop hooks and anthemic live shows.
Singer-songwriter Matthew Angus' emotive, personal approach to lyricism found the band breaking new musical ground and exploring more difficult themes. But as 2020 roared in -- despite promises made from the stage -- there was no new record. Battling a deep depression, Angus had been leaving every song unfinished, in what he describes as "a paralyzing whirlwind of self-doubt."
The six-piece fled to California to find their footing, but news of pandemic border closures forced early flights home. In the air, Angus snapped out of his funk. "We had so many songs we were proud of. The world was telling us life was short. It was time to finish something."
As the world hit the brakes, Fast Romantics stepped on the gas. Quarantined away in separate apartments, songs were finished remotely. They spent two weeks with Marcus Paquin (Arcade Fire, The National) via all-night video calls. Angus describes the process as "the most rewarding experience I've ever had with somebody I've never hugged."
By April, "Pick It Up" was born, a lush collection of songs about self-destructive demons, about a world losing control, and about the hope that something better is around the bend.
Instagram | Facebook | Twitter | TikTok | Spotify | Apple Music
•
This event is 19+. Valid government issued photo ID is required in order to enter. Door time, set times, and event schedule subject to change. Event subject to change in response to municipal and provincial public health guidelines.