Description
A basic challenge startup entrepreneurs often face is that they don't really know how much to raise and what options to consider, when it comes to financing their startup.
This workshop will be focused on managing the financials for your startup. You will learn the various options for financing your startup and provide you with a practical guide for how to prepare your first (or next) round of financing for your startup.
Whether you're an entrepreneurial person who someday could be seeking investment capital, or a startup founder or CEO of an early-stage company looking to raise funds, this class will provide you with the knowledge you need to succeed.
Facilitator: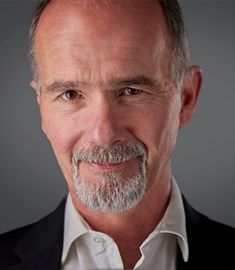 Chris Cory, Senior Analyst, Venture Lab
Chris Cory is a senior analyst at ventureLAB providing strategic financial and key messaging mentorship to emerging technology companies.
Chris spent over 10 years as a stock and commodity broker for a major securities dealer before becoming a partner at a Toronto-based merchant bank specializing in private placements and reverse mergers.
Chris is an active shareholder in several technology companies including Pond Technologies which he co-founded in 2009. Pond has raised over $35 Million since inception and in February was listed for trading on the TSX Venture exchange.
Special Guests: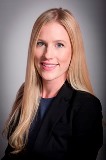 Sarah Altenburg, Account Manager, BDC
Sarah currently works with entrepreneurs across all industries to help find the right financing and/or advisory solution that will help get their business to the next level. Working as a volunteer advisor with Junior Achievement, she helps grade school children learn the basics of finance, and helps high school students start their own company. She also volunteers as a mentor with Access Employment, helping new Canadians learn how to prepare a proper business plan and teaching them about what they need in order to secure financing. Sarah is a champion of BDC's Women Entrepreneurs initiative for the North York branch and received her Honours Bachelor degree in Political Science & Government from The University of Western Ontario.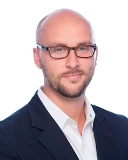 Mike Betts, Director, Industry Solutions & Corporate Development, Element AI
Michael is a Director of Industry Solutions and Corporate Development with Element AI. Michael is a recognized entrepreneur and technology executive having spent the last 15 years investing in, advising or managing rapid growth technology start-ups. Prior to Element, Michael owned boutique advisory consultancy Castlegar Management, served as the Vice President, Venture Services at the ventureLAB technology incubator and was the Co-Director of the UTEST Accelerator at the University of Toronto.
Through his work with start-ups, incubators, and accelerators Michael has helped to develop entrepreneurship programs that advise and invest in companies from start-up through scale-up and growth. Through his work with academic institutions, Michael has assisted in the commercialization of more than 40 start-ups as they spin-out from various university labs in Canada. Prior to the above, Michael was the founder of Canada's first web based, in-image advertising network, and was responsible for all aspects of the company's early growth, financing and strategy.
Angelo Del Duca, Member of the Board, York Angel Investors

Angelo Del Duca has extensive experience in the electronics industry and holds an engineering degree from the University of Toronto in Electrical Engineering. His extensive industrial experience includes research and development of electronic systems and devices, Management and most recently Angel Investment into technology-based companies. Angelo is member of the York Angel Investors assessing potential investments and mentoring companies seeking investment. He was recently named Angel of Year (2016-2017) by the York Angel Investors. Previously he held positions as an Industrial Technology Advisor (ITA) delivering the Industrial Research Assistance Program (IRAP) program to SMEs in the downtown Toronto area and then transitioning to a Director in Ontario leading a Team of ITAs in delivering and managing a portfolio of supported SME initiatives.
Prior to joining IRAP, Angelo was co-founder of a Microelectronics Design firm that assisted companies in Canada and the United States with the research and development of advanced electronic devices (ASICs and FPGAs) to customers in the US and Canada. Angelo also held positions in engineering and management at Avnet Electronics, the Ontario Research Foundation, the University of Toronto - Microelectronics Development Centre, and Tektronix.