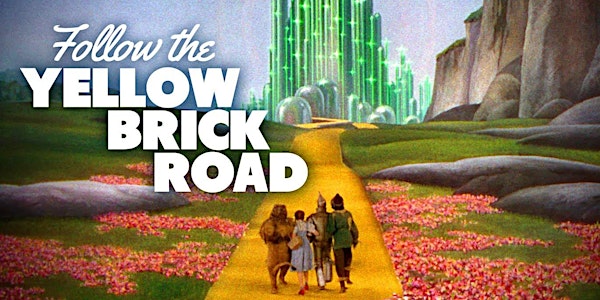 Follow The Yellow Brick Road - SHOW 3
When and where
Location
Queen Elizabeth Theatre 190 Princes' Boulevard Toronto, ON M6K 3C3 Canada
Description
The dancers of Swansea School of Dance present "Follow The Yellow Brick Road" at the Queen Elizabeth Theatre, 190 Princes' Blvd, Toronto (on the CNE grounds).
Please note that this link is to purchase tickets only for SHOW 3 on SATURDAY JUNE 2 at 6:00pm.
Each ticket is for a reserved seat and costs $26 (plus service fees). Payment may be made by Visa, Mastercard or American Express.
PLEASE READ THE FOLLOWING INSTRUCTIONS BEFORE YOU PURCHASE TICKETS:
You must use a laptop or desktop (NOT a phone or iPad) to purchase tickets so that you can choose your seats. Once you indicate the number of seats you wish to purchase, you will be offered the seats that the ticketing system considers the best available seats. If you prefer, you may delete these tickets from your cart and use the seating map to choose your own seats. If you find you are not able to choose seats, you are likely using an older version of your browser (Google Chrome, Safari, Firefox) which does not support all functions of the ticketing platform. In that case, please update your browser as the ticketing platform performs optimally with an updated browser.
In order to ensure the best sight lines, we sell tickets beginning in row F.
The theatre is wheelchair accessible. If you wish to purchase a ticket for an audience member who will be sitting in a wheelchair for the performance, please choose seat Y12 or Y30.
To purchase tickets to the other performances, please use the following links:
SHOW 1 - Friday June 1, 2018 at 6:00pm
https://ssod-follow-the-yellow-brick-road-show1.eventbrite.ca
SHOW 2 - Saturday June 2, 2018 at 1:00pm
https://ssod-follow-the-yellow-brick-road-show2.eventbrite.ca