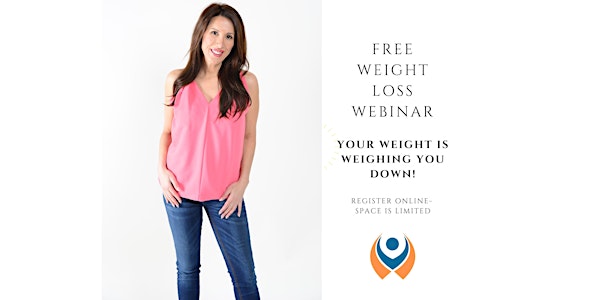 Free Weight Loss Webinar- Your Weight is Weighing you Down!
Learn 3 important reasons your past diets never work and what you can do to change what happens next on your weight loss journey.
About this event
The self guided webinar link will be sent to you upon ticket completion for you to watch the webinar on your own time and anonymously.
I look forward to sharing in this Free Webinar with you.
Understand how hypnosis can kick start your weight loss journey!
Please fill out the form in the link below to un-lock your access to your team leader Sandra Milligan.
By filling out the form below, you will be added to the follow up call list for our next availability to discuss how to get started.
Pre- Webinar Questionnaire and Consent
https://docs.google.com/forms/d/e/1FAIpQLSeGrCWVxUh151NQg51DeBI1obaOopOsv3CiVvBWu8irncih9g/viewform?usp=pp_url
Watch this video to hear why you need to change your mindset!