Description
6:00 - 8:00 PM

CIRA, 979 Bank Street, Ottawa, ON
Attend a live screening and interactive discussion of RGD's next Future By Design hosted by CIRA in Ottawa. Presenters include Paddy Harrington RGD, Lara Mccormick and Michelle Cortese!
Presenters:
Lara McCormick, Creative Director at the Exploratoium
Lara is a nationally recognized designer and educator, and currently Creative Director at the Exploratorium in San
Francisco. She is a gifted speaker and gives presentations and workshops on design and typography across North America for organizations including AIGA, AdobeMAX, RGD and TEDx. Her work has been featured in notable design publications including HOW magazine, PRINT, Graphic Design USA, DesignObserver.com and highlighted in numerous graphic design books. She is the author of 'Playing with Type: 50 Graphic Experiments for Exploring Typographic Design Principles' published by Rockport Press. Lara was awarded the prestigious Sappi 'Ideas that Matter' grant two times and judged the Communication Arts Typography Annual in 2017. Lara received her Masters of Fine Art in Design from the School of Visual Arts, and a post-graduate degree in typography from Cooper Union. She is committed to design education, social activism and investigating change.
Michelle Cortese, VR Product Designer at Facebook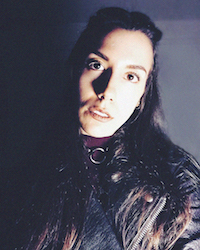 Michelle Cortese is a Toronto-born designer, maker, futurist, and typophile currently living bicoastally in Brooklyn and San Francisco. By day, she's a VR Product Designer at Facebook, leading design on 360 and 3D products; and by night, an adjunct at Queens College, teaching Advanced 3D Design. Her background is a twisted medley of interface design, art direction, hardware design, and VR. Michelle was previously a Design Technologist at Refinery29; an Experiential Art Director at The New York Times' Fake Love; and has exhibited work at CES, Tribeca Film Festival, Engadget Expand, and Sundance Film Festival.
Paddy Harrington, Founder of Frontier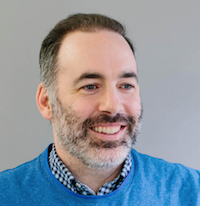 Paddy is the founder of Frontier, a Design Office consisting of Frontier Media, Frontier Consulting, and Frontier Ventures. He has over 15 years experience in the design field. He has degrees in literature and architecture and has worked in research, architecture, advertising, and design. He has collaborated with organizations like The New York Jets and Giants, PepsiCo, MaRS, Unilever, MoMA, Electronic Arts, the Holy City of Mecca, and the Fogo Island Inn in Newfoundland. He is an award winning writer and filmmaker and has spoken at several design conferences as well as at Brown, Harvard, and the Central Academy of Fine Arts in Beijing. Paddy is formerly the SVP Design Innovation and Digital Creative Director at Indigo Books and, prior to that, Executive Creative Director at Bruce Mau Design.
Tweet about the event using the hashtag #rgdFBD