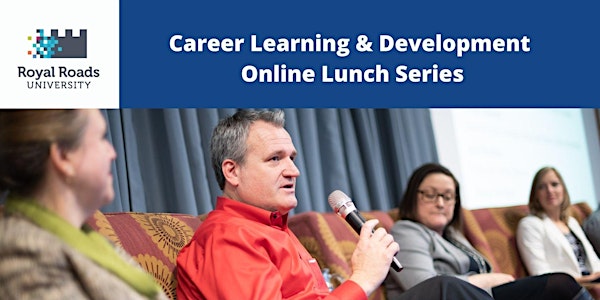 Future of Work - Adapting to climate change
Join us for a professional development virtual lunch series between October 28 to Nov 5th, 2021.
About this event
This event is being organized for all Royal Roads University students. The professional development virtual lunch series will present panel presentations and conversations that will focus on emerging/evolving trends in the future of work, for students to engage in conversations with industry leaders on skill development and capacity building to excel in these unique times.
RSVP by Tuesday, November 2nd, 2021, before 9.00 am.
The link to the session will be provided 1 day in advance and again at 10:00 am on the day of the session.