Girls Learning Code: Programming with Ruby (For ages 9-12 + Parent/Guardian...
Description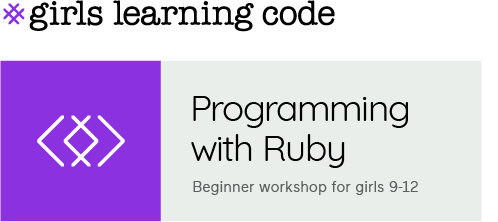 ---
Computers don't really understand English... So how do we communicate with them? Through programming, of course!
Ruby is an open-source coding language that allows us to speak to our computers through step-by-step instructions, and then be able to see (or hear!) the computer's response. Ruby can be used to communicate anything from a simple mathematical equation, to an interactive game. We will use repl.it, a free, cloud coding environment, to make our programs come to life.
Girls Learning Code is excited to host this creative workshop for beginners, which will cover essential terms in the Ruby language such as: integers, strings, and variables - all while focusing on how an everyday computer operates and understands input. Learning Ruby will allow the child in your life to create games and solve puzzles in a fun and engaging way, all while generating endless opportunities to use a computer as a creative outlet!
Each Programming with Ruby workshop has the same flow, but different activities. Come and create new programs every time!
Who is this for?
This workshop is for girls ages 9-12. Our workshops are designed to give learning experiences that are fun, engaging, empowering and inspirational. Through hands-on, collaborative, project-based learning, kids end the workshop having built something. This workshop experience is designed to help kids see technology in a whole new light – as a medium for self-expression, and as a means for changing the world.
Prerequisites:
None! Our workshops are designed for absolute beginners!
What's Included: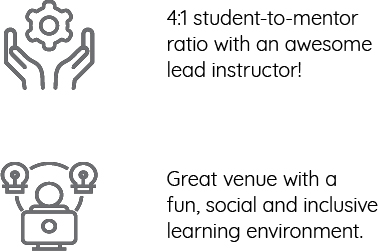 Requirements: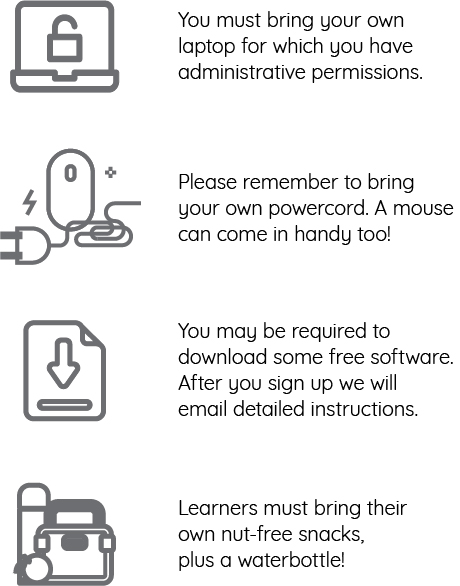 Hey you!
Have you joined the Canada Learning Code mailing list? If not,
join here
.
Questions? Email us at
info@canadalearningcode.ca
You can also find us here:









Hope to see you soon!
If for some reason you can't make it, check out our REFUND POLICY.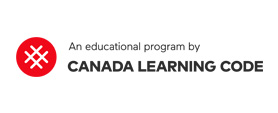 Organizer of Girls Learning Code: Programming with Ruby (For ages 9-12 + Parent/Guardian) - Edmonton
We design, deliver and partner on technology education for people in Canada and run programs for Ladies, Kids, Girls, Teens and Teachers.
Nous concevons et mettons en œuvre des programmes et réalisons des partenariats d'enseignement de la technologie pour les femmes, les enfants, les filles, les ados et les enseignants du Canada.