Description
MaRS Discovery District & NTT DATA Present – The Global Innovation Pitch Competition.
Canadian entrepreneurs are increasingly applying a global lens to commercialization, while international businesses are looking overseas to import transformative solutions. Join us at the Global Open Innovation Business Contest in Toronto, where we'll welcome NTT DATA from Japan for the second year.
NTT DATA – a leading IT services provider in Tokyo – is looking for a business partner to take on some of the key social and economic issues facing the world today. Seven disruptive startups will pitch their businesses at MaRS Discovery District, competing for a chance to earn a place at NTT DATA's Grand Finale in Tokyo.
Get your ticket to watch them pitch and to learn about companies spanning the latest cutting-edge tech including:
Artificial intelligence

Machine learning

Blockchain technologies

Wearable tech

Business analytics

Global financial solutions
A panel of elite judges will select a winner to be announced on the day. This Toronto startup will then proceed to compete with some of the world's most innovative companies at the Grand Finale Tokyo event in March 2018.
Hear from inspiring startups and our keynote speaker on February 6 and network with an audience of entrepreneurs, investors and the tech community.
Agenda:
4:45 p.m.: Registration opens
5:30 p.m.: Opening remarks and keynote address
6:00 - 7:00 p.m.: Pitch competition
7:00 p.m.: Reception
7:30 p.m.: Winners announced and reception continues
9:00 p.m.: Event concludes
Food and beverages will be served.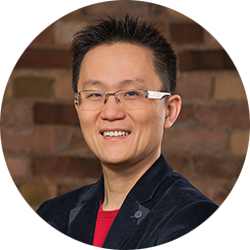 Keynote Speaker: Allen Lau, CEO and co-founder of Wattpad
Allen Lau is the CEO and co-founder of Wattpad, the global multiplatform entertainment company, where he leads the company's vision to entertain and connect the world through stories.
A leader in Canada's technology sector and startup ecosystem, Allen is a member of the Canadian Council of Innovators, a lobby group that advances the interests of Canadian technology companies at all levels of government. He is also the co-founder of Two Small Fish Ventures, a fund that invests in Toronto and Waterloo-based early stage internet companies with strong network effects.
Prior to Wattpad, Allen co-founded FeedM8, a mobile advertising company that was later acquired. He also previously co-founded Tira Wireless, where he helped leading brands optimize content for mobile delivery. Allen received his Bachelor's and Master's degrees from the University of Toronto's Electrical Engineering program.
Find Allen on Wattpad and on Twitter: @allenlau

Opening Remarks: Yung Wu, CEO of MaRS Discovery District
Yung Wu is a pioneering entrepreneur and serial investor. Under Wu's leadership, MaRS will continue to advance prosperity through entrepreneurial achievement. Previously, Wu was chair of NFQ Ventures, an early-stage investment firm based in Toronto. He has a track record of founding, scaling and actively backing several groundbreaking startups, including: Castek Software, an insurance software vendor that was sold to a division of Oracle in 2007; Fuse Powered, a mobile analytics and big data firm that was purchased by Upsight in 2016; and Antibe Therapeutics, a biotech company developing medicines to treat pain and inflammation. Wu has been recognized as one of Canada's "Top 40 under 40" leaders and for leading one of the country's "50 Best Managed Private Companies.

Panel Judges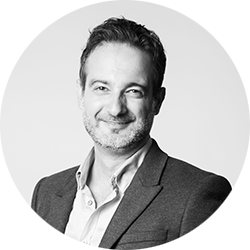 Ramtin Attar: Sr. Principal Research Scientist, Autodesk Research and Head of Design & Social Impact Group
Ramtin plays a leading role in shaping Autodesk's presence within Canada's innovation ecosystem. He has taught and lectured on design and technology at four Canadian Universities while holding an honorary Research Professorship at Carleton University. Ramtin is a DiverseCity Fellow alumnus: The Greater Toronto Rising Leaders Project. An integrative thinker, city builder and social entrepreneur, Ramtin has a strong track record in spanning multiple domains of design, technology, education, and civic leadership. He is also the founder of Imagine My City, a non-profit organization that tackles important regional issues through collective leadership and tools of imagination.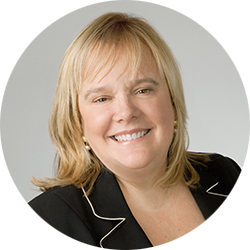 Luce Veilleux: President,

ANAi Global
Luce Veilleux is a multi-skilled, multilingual senior executive, accomplished within the financial establishment and the high-tech entrepreneurial space. She is President of ANAi Global, a holding company of technology and networking startups. As SVP at Scotiabank International, she launched the first mobile wallet in the Americas, recipient of the Bill Gates Foundation Award. As head of RBC's cards division, she launched RBC Avion, Canada's leading credit card.
Luce is a member of the International Advisory Board of the Desautels Faculty of Management of McGill and is on the board of Yellow Pepper, Poetic, and MarsDD. She is a past board member of The Children's Aid Foundation, Scotiabank Chile, the MasterCard Latin American Advisory and the Canadian Marketing Association.

---
About NTT DATA:
NTT DATA plays a vital role in developing and operating IT infrastructure in Japan and is engaged in IT business in around 50 countries. NTT DATA's Open Innovation Contest aims to create new partner-powered businesses and solutions that will solve global problems dynamically. Major areas being explored during this year's contest include fintech, insurancetech, healthtech, energy, IoT, digital marketing, blockchain, VR/AR, big data, personal data, AI, cyber security, robotics and drone technologies. Find more information about the innovation challenge.
---
Participating Ventures