Graphic Medicine Series: Drawing Attention to Our Aging Body Language
Sales Have Ended
Registrations are closed
The event organizer has provided the following information: Thank you so much for registering for our Graphic Medicicen Series: Drawing Attention to Our Aging Body Language workshop. We are really looking forward to this conversation. Below you will find the instructions to join the Zoom meeting. Topic: Zoom Meeting Join Zoom Meeting https://us02web.zoom.us/j/9899403764?pwd=VjA2NG5vWGxVZWc4VHVOMlJsR1oydz09 Meeting ID: 989 940 3764 Passcode: delightful One tap mobile +16699006833,,9899403764#,,,,*539169# US (San Jose) +19294362866,,9899403764#,,,,*539169# US (New York) Dial by your location +1 669 900 6833 US (San Jose) +1 929 436 2866 US (New York) +1 253 215 8782 US (Tacoma) +1 301 715 8592 US (Washington DC) +1 312 626 6799 US (Chicago) +1 346 248 7799 US (Houston) Meeting ID: 989 940 3764 Passcode: 539169 Find your local number: https://us02web.zoom.us/u/kbiMJn3uvM
Sales Have Ended
Registrations are closed
The event organizer has provided the following information: Thank you so much for registering for our Graphic Medicicen Series: Drawing Attention to Our Aging Body Language workshop. We are really looking forward to this conversation. Below you will find the instructions to join the Zoom meeting. Topic: Zoom Meeting Join Zoom Meeting https://us02web.zoom.us/j/9899403764?pwd=VjA2NG5vWGxVZWc4VHVOMlJsR1oydz09 Meeting ID: 989 940 3764 Passcode: delightful One tap mobile +16699006833,,9899403764#,,,,*539169# US (San Jose) +19294362866,,9899403764#,,,,*539169# US (New York) Dial by your location +1 669 900 6833 US (San Jose) +1 929 436 2866 US (New York) +1 253 215 8782 US (Tacoma) +1 301 715 8592 US (Washington DC) +1 312 626 6799 US (Chicago) +1 346 248 7799 US (Houston) Meeting ID: 989 940 3764 Passcode: 539169 Find your local number: https://us02web.zoom.us/u/kbiMJn3uvM
Creating a community that acknowledges that aging is simply a part of life's journey through sharing stories and gesture drawing.
About this event
Do you feel more disconnected than ever in a digital world? Do you have any messages to send to future and younger generations? Do you wish to draw your feelings or ideas? Are you curious to learn how we can use our entire bodies as instruments of communication and understanding?
If you are an adult over 55, you are invited to take part in this 2-month weekly workshop where we will collectively build resilience and spread awareness on ageism through the joy of gesture drawing. We hope to create a warm, easygoing and supportive atmosphere where we can freely dialogue about our experiences while also having fun together, learning new drawing techniques, making compelling memes, and sharing our work. And as a bonus: you might make some friends too!
Why Gestures?
Let's let our bodies speak! This workshop series will focus on the unique challenge of translating gestures onto paper and connecting with your own sense of aging as well as the reality, contexts and needs of our community. As gestures are kinaesthetically coupled with both kinetic action and symbolic perception, they can change how we think and speak so that we can become more emotionally connected to ourselves and others. This focus will provide a unique lens to shed light on ageism, which is a still-overlooked topic in modern media.
About This Series
An introductory two-phase overview:
Phase One: Ageism: What It Looks and Sounds Like
May 27, 10am - 11:30am PST (Session 1)
June 3, 10am - 11:30am PST (Session 2)
June 10, 10am - 11:30am PST (Session 3)
June 17, 10am - 11:30am PST (Session 4)
Phase Two: A Social Prescription For an Age-Friendly World
June 24, 10am - 11:30am PST (Session 5)
July 1, 10am - 11:30am PST (Session 6)
July 8, 10am - 11:30am PST (Session 7)
Each session will consist of a free-flowing discussion on a topic related to ageism and aging, followed by experimenting with various drawing techniques, including copy-drawing of gesture sketches by master artists (like Goya), to get our creative juices flowing. Then, you each will create a meme by adding context to the graphic to narrativize your feelings on the topic. We will encourage you to share your creations with each other at the end as well as in the VACS e-zine, The Colloquium.
The workshop will be facilitated by VACS senior mentor Varouj Gumuchian, a Vancouver-based architect and trained peer counselor with 5 years of experience in facilitating arts-based senior workshops through VACS.
No need for artistic skill, only a desire to share and enjoy the artmaking process! Just make sure to bring a pencil and paper along with you (or whatever mark-making tools you prefer). Our activities will be open-ended so as to accommodate whatever materials you feel comfortable working with.
Class size will be small so as to create a friendly space for connection. As a result, sessions will have a maximum of 10 participants. Apply now and become a part of our workshop today! Note: you will need to register for a separate ticket for each session you wish to attend.
What Is Graphic Medicine?
In this workshop, we employ the idea of graphic medicine as a new kind of healing art. Graphic medicine is an art-based practice for everyone that enables us to narrativize our experiences by creating visual artworks that combine text and image. This activity not only has the emotional benefits of art therapy, but also enables and empowers us to share our personal stories and life experiences through the narrative power of art.
This is a free public workshop series developed by the Vancouver Arts Colloquium Society (VACS), a non-profit organization for enriching our sense of mutual belonging through the arts. Funded by the 2021 BC Arts Council Grant Program and the 2021 New Horizons for Seniors Program, this workshop is part of the VACS 2021 program Project Terakoya, an art-based initiative designed for seniors and youth to co-create while exploring intergenerational learning and forging cultural change​. You can read more about VACS and Project Terakoya on our website.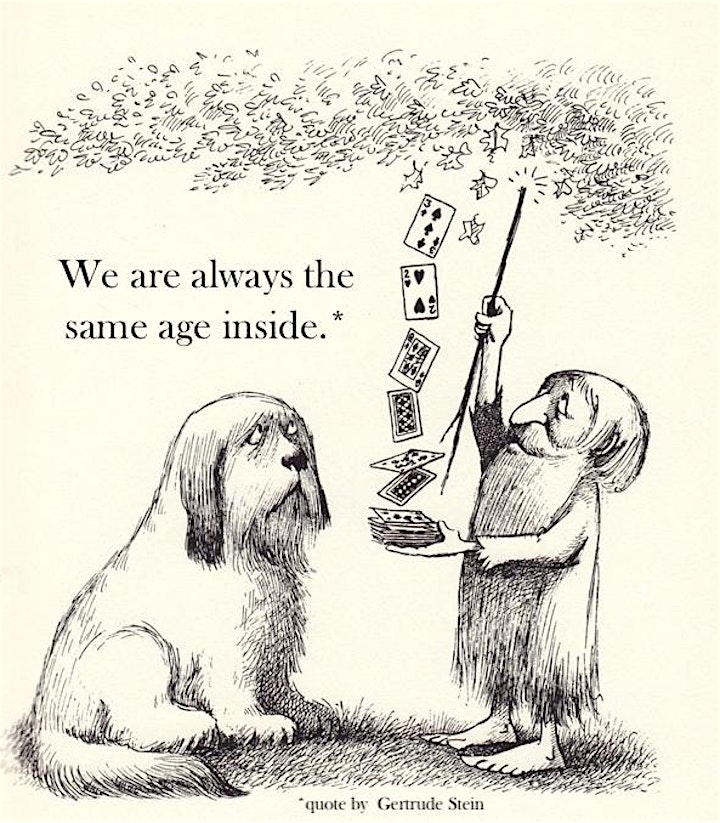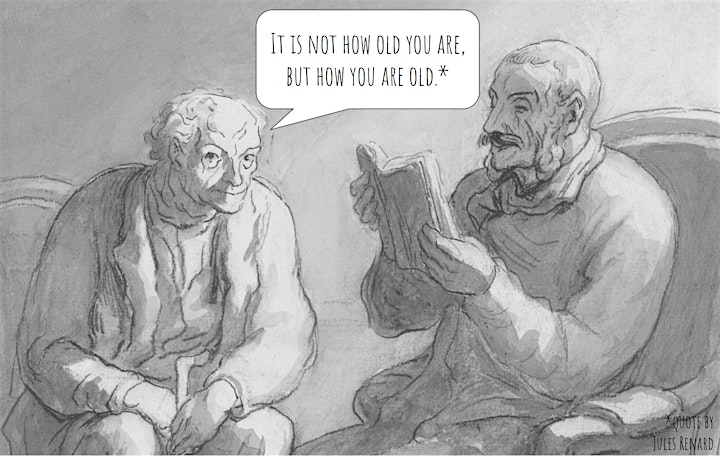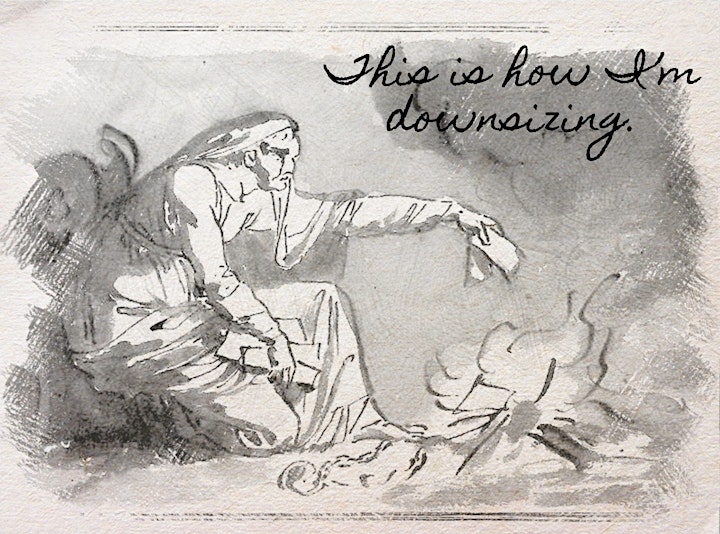 Organizer of Graphic Medicine Series: Drawing Attention to Our Aging Body Language