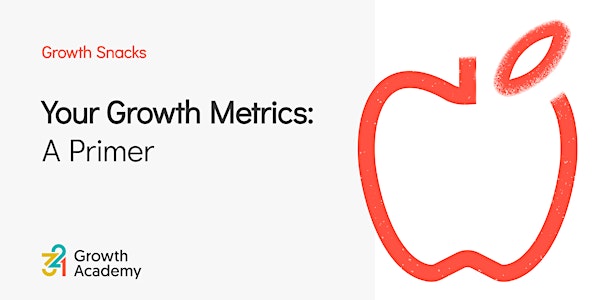 Growth Snack: Your Growth Metrics - A Primer
321 Growth Snacks is a series of 8 'bite-sized' virtual sessions offering a taste of our sales, marketing and people (a.k.a. "HR") pro tips.
About this event
Designed for "hungry" founders and revenue-driven business leaders, this Growth Snack session is all about Your Growth Metrics.
We'll discuss...
Unit economics, and what they are
Why they're so important
A framework for assessing your unit economics
We'll send you the Zoom connection details via email, a few days before the event.
If this topic isn't your jam, or you can't make this date, think about joining us for other sessions in our Growth Snacks series. Over the next few months, we'll cover other growth hacks and share how to avoid some common business blunders. Stay tuned for details!
And if you're interested in diving deeper, take a look at our Lean Sales and Growth Marketing courses. The next round of these "full meal deal" classes are scheduled for the fall. Follow our Eventbrite Organizer Profile to check those out and stay in the loop on future events!
Have questions? Reach out! hi@321growthacademy.com
Brought to you by 321 Growth Academy and our friends at Platform Calgary.