Location
CoMotion On King
115 King Street East
(3rd floor)
Hamilton, ON L8N 1A9
Canada
Description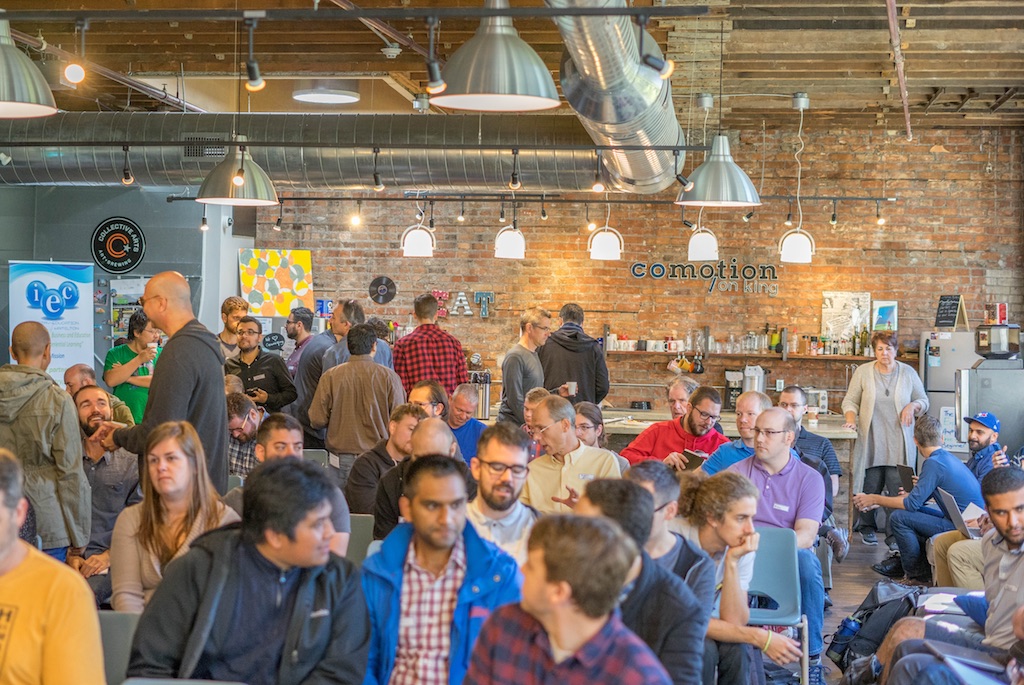 Photo Credit: @naelshawwa
HamOnt UX is filling in for Embrace UX this year... low cost and kick ass, featuring experts from within and abroad for a full day of talks... we would love for you to join us on Saturday October 28th!
Check out the schedule of talks below! HamOnt UX attendees can also expect morning coffee & snacks, lunch, afternoon drinks & snacks, and an after party!
Schedule
9:00 a.m. — 10:00 a.m.
Arrival and registration! We'll have coffee and snacks available!
10:00 a.m.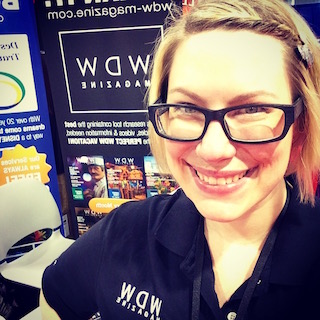 Director of Operations, WDW Magazine
Talk: A Great, Big, Beautiful Tomorrow: When UX Works Like Magic in Disney Parks
Bio: As Director of Operations for CTSA LLC, Stephanie oversees the international team behind DadsGuideToWDW.com, WDW Magazine, WDW Discount Club, and The Best of WDW, sits on the expert panel for Get Down to Disness and runs the It's A FanGirl World vlog. Stephanie holds a combined honours BA in Cultural Studies, Critical Theory, and Communication Studies from McMaster University, and has performed marketing, communications, and operational roles at Theatre Aquarius, Innovation Factory, and Kitestring Creative Branding Studio. She's also a co-founder of Startup Weekend Hamilton and a recipient of the Hamilton/Halton 40 Under Forty award. Whether she's writing, researching, designing, or strategizing to help others plan, experience, and remember their perfect Disney vacations, her life is all Disney magic, all the time.
10:45 a.m.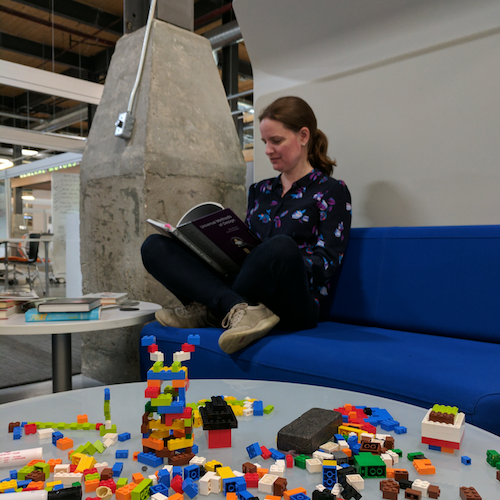 Senior UX Designer at the Manulife RED Lab

Talk: Getting the details right

"The details are not the details; they make the product" - Eames.
People with disabilities can be more sensitive to inefficiencies and inconsistency in design. Refine your design details by involving these people in your process. In this talk, Janna will introduce several questions you should ask people with disabilities about your designs - to make your designs better for all.
Bio: While Janna has spoken across North America on the topic of accessible design, she is local to Kitchener-Waterloo. Janna works as a Senior UX Designer at the Manulife RED lab, located in the Communitech Hub. She is passionate about introducing others to how they might design more inclusively, and how inclusive design thinking can trigger innovation.
11:00 a.m.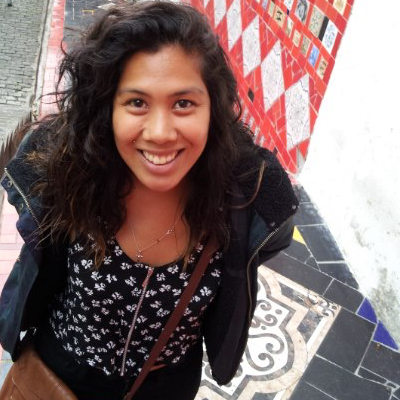 UX Consultant @ Stories & Design Consulting
Talk: Reality goes beyond numbers
Understanding Human Data to Optimize Your Product/Service
Companies are obsessed with numbers! It's the soul of most strategic planning to forecast markets and growth. But what happens when the numbers only tell you half the story and you're left with more questions than answers? How can we have a better understanding on how to drive growth, improve sales, and expand our markets?
Abeiene will show us how quantitative data de-contextualizes human behavior and illustrate its effects on companies. She'll also talk about things that you can start doing today to start seeing the reality behind the numbers.
Bio: Abeiene is the founder of Stories and Design, a training and consulting company. She educates social enterprises and purpose-driven companies on how to increase funding and customer reach using compelling stories based on high-impact research.
11:45 a.m.
Andrew Holden
Weever Apps, CTO/CXO
Talk: Making products worth making
A short talk on Strategyn theory and "Jobs to be Done."
12:00 p.m.
Free lunch for all attendees!
1:00 p.m.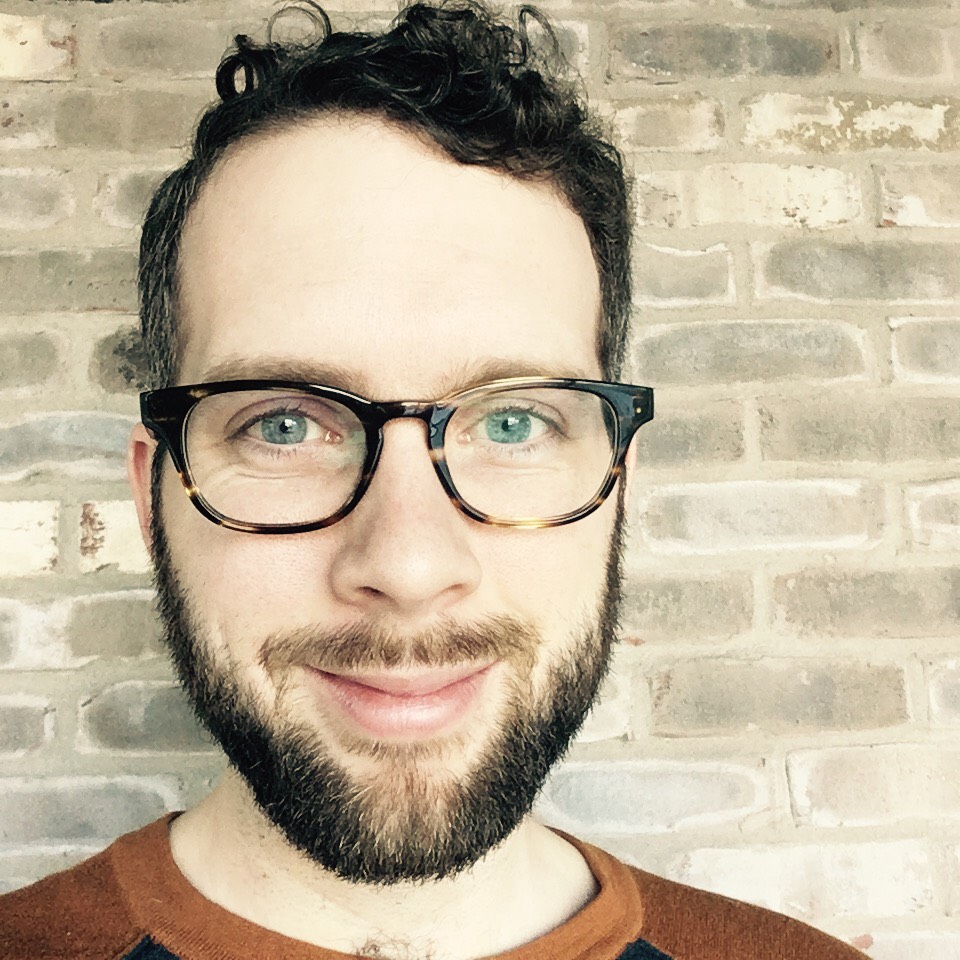 Front End Developer Lead at Shopify

Talk: Prioritizing UX work: a set of lenses
UX professionals are required to build elegant digital experiences out of an enormous set of possibilities. Whether you work at a startup or a large company, you will often find that you have to make tough decisions about where to spend your time at work. In this talk, we will explore a set of lenses we can use to frame the problem of prioritization. Each lens will help us evaluate whether we are working on the right things and provide us with strategies to aim in the right direction for ourselves and our users.
Bio: Adam blends his experience in UX design, full stack web development, and teaching, into a technical leadership role that is ideal for digital product teams. As a Front End Developer Lead at Shopify, he has learned to build teams and navigate the challenges of a company that is scaling fast. On the technical side, Adam specializes in UI development on the web with JavaScript, HTML, and CSS. He is interested in software design, functional programming, and creating delightful interfaces. He believes that the user experience comes first.
1:45 p.m.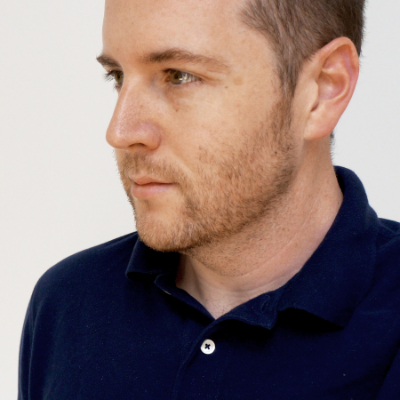 Director of Design at Wealthsimple

Talk: Why Design Matters
Why is investing in good design a smart business move, and how you can differentiate your offering through design? Design can act as a significant leg up over the commoditization of tech, but how can we actually do the work of differentiating?
Bio: Tom Creighton is the Director of Design at Wealthsimple, Canada's largest and fastest growing online investment platform. He leads the product design team and focuses on creating consistent, thoughtful experiences to make investing accessible to everyone. Prior to joining Wealthsimple, Tom worked with some other well-known Canadian startups, launched new customer-facing rebrands and initiatives for some of Canada's largest companies, and ran his own creative studio.
2:00 p.m.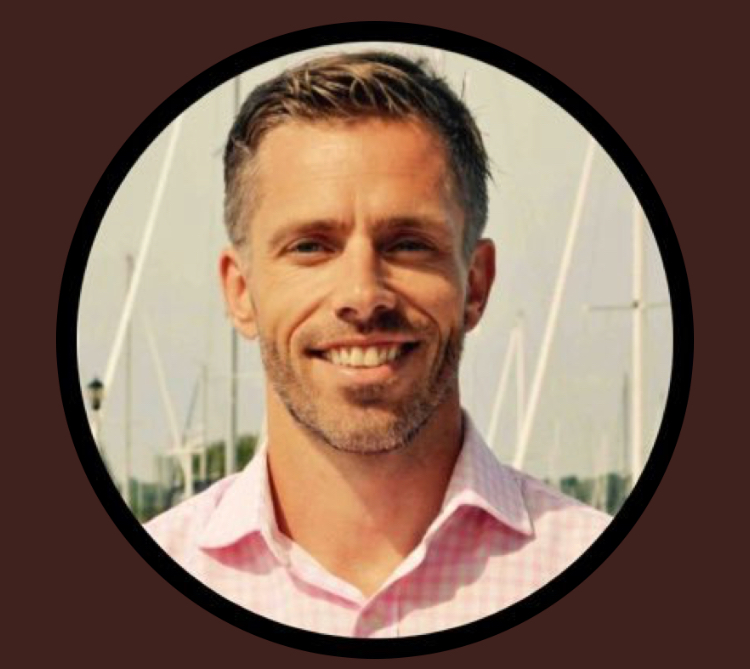 Edward John
Senior Project Manager, City of Hamilton

Talk: The role in which citizen experience can shape the process of building communities. The talk will consider the opportunities and challenges within the planning process of a citizen first engagement approach, and how this may be affected by changing technology and social media.
Bio: Edward is a graduate of Geography and English from the University of Southampton and has a Masters in Development Planning from the University of Kings College London, UK. Edward has worked as a City Planner in Australia, London, UK and for the past 12 years within Hamilton. Throughout his career, Edward has maintained a passion for housing and particular affordable housing, having been part of the strategic team delivering Inclusionary Zoning within both the UK and Australia. Currently Edward is a member of the Economic Development Urban Renewal Team, focusing on the Downtown and Community Improvement Areas and general housing matters throughout Hamilton.
2:15 p.m.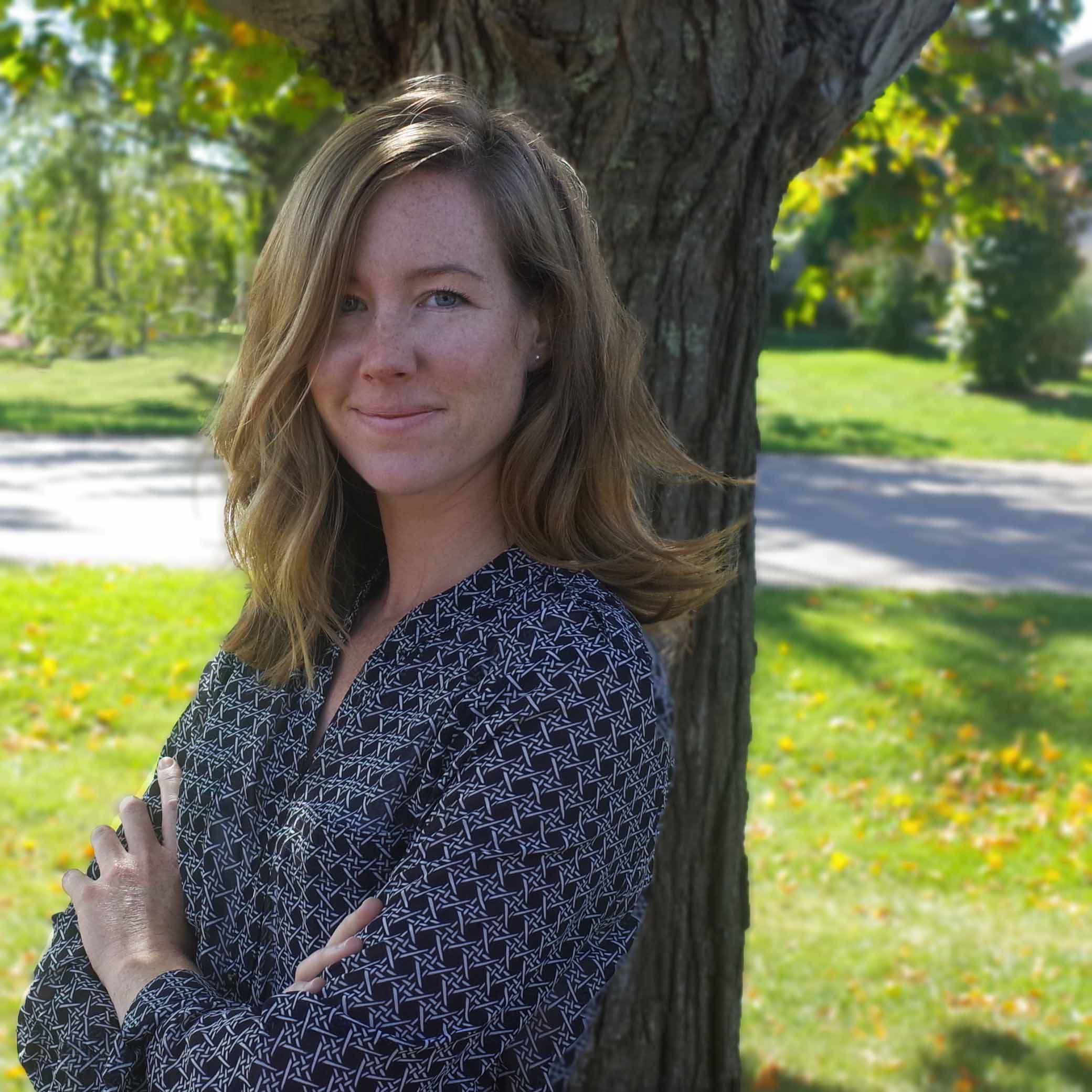 Program Manager, Transportation Demand Management at City of Guelph

Talk: Taking to the streets: how UX of cyclists is transforming how we design urban streets
The problem with North American road design is that it assumes only people in cars will use them. This talk will reveal some alternative approaches to how we engineer our roads, such as tactical urbanism and gamification, which integrate and improve the user experience of people on bicycles.
Bio: Jennifer has been planning cycling routes and programs in Guelph for over a decade. Her research, experience and travels have shed light on the various approaches to street design and transportation behaviours. Her role as TDM Program Manager involves the review of road and development designs, policy writing, and master planning, providing opportunities at all scales to consider how best to build cities for the end users.
2:30 p.m.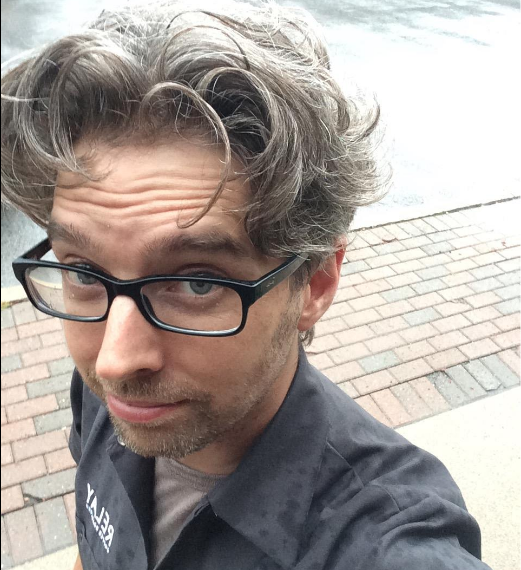 Owner, Relay Coffee

Talk: UX Always: Succeeding in Chaotic Times
For most of 2014, the entire street in front of RELAY's Concession St. coffee bar was ripped up limiting access to its front door. In this talk, Jason will share his team's story of abandoning panic and instead see it as an opportunity to engage their audience and customers with creativity, positivity, and hospitality.
Bio: Jason Hofing is the owner of RELAY Coffee Roasters, a craft coffee roaster of with two coffee bars and roasting for the best restaurants in Hamilton. Jason is the recipient of the First Ontario and Hamilton Spectator 1AWARD in 2012, the Hamilton Chamber of Commerce Outstanding Small Business Award in 2013 and a 40 Under 40 Award in 2014. Jason believes in a human-centric approach to taking your business to where your customers are and serving their needs.
3:00 p.m.
Panel Discussion
The User Experience Experience, with Janna Cameron, Abeiene Nejar, Adam Waselnuk and Tom Creighton.
Four UX professionals speak to their experience from diverse backgrounds, roles, and company sizes/focuses. No matter your interest in UX, whether general or deeply specialized, junior or senior, design or research-focused, there's a little something for everyone in this panel.
5:00 p.m. — 7:00 p.m.
Beer and pizza! Make connections, ask more questions of the presenters, and start great conversations. Have fun!
Sponsors and organizers
Thanks to our proud sponsors! If you are interested in sponsoring or contributing in some way please e-mail hamontconf@outlook.com or details!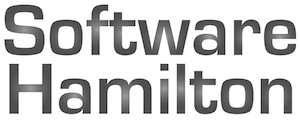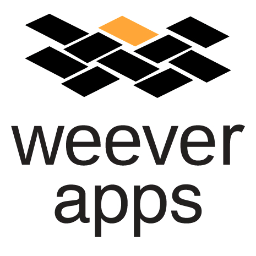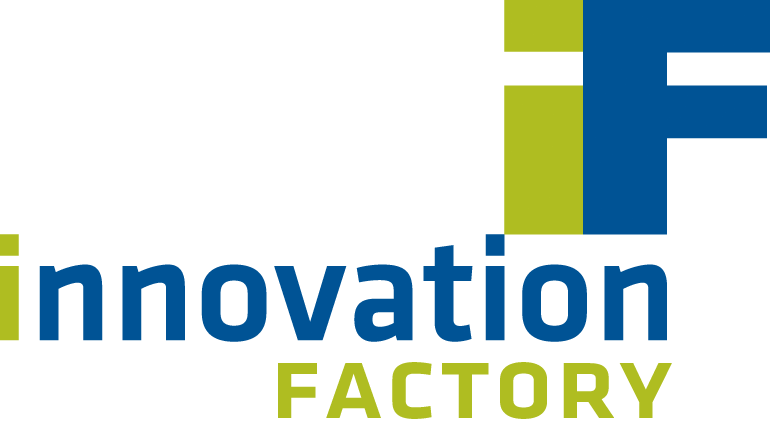 FAQs
What dietary options are available?
Gluten free and vegetarian options will be available. Although everything will probably be nut free we cannot guarantee this. If you have any other concerns or requests please contact us.
Are there ID or minimum age requirements for the event?
Students are welcome, but the minumum age for attendance is 16. If you are under 16 and would like to attend contact us for additional information.
What are my transportation / parking options for getting to and from the event?
CoMotion is located in downtown Hamilton so getting here by public transit is easy. During the weekend there's lots of parking within a few blocks
Do I have to bring my printed ticket to the event?
No. Unless you want to give your ticket to someone else at the last minute in which case we will need to see the printed version of the ticket
How is this event only $20!?
We have a firm policy: we only organize events that we would want to actually go to ourselves! That means good food, a limit to total attendance, opportunities to learn and interact and a price that is actually affordable for everybody. Thank the sponsors for helping us to make this vision happen :)
HamOnt Events Calendar
There are more awesome events ahead! Be sure to check Software Hamilton for the latest news.