Healing Practices for the Soul
Description
Healing Practices for the Soul

Losses come into our life like a stranger - often arriving without notice, knocking on our door. If we have the courage to befriend this stranger and invite it in for further conversation and exploration, it has the power to heal and transform us.
The grief we experience from life's loss becomes our Soul Work. It works upon us from the inside out, reshaping us. Our soul naturally rises in the presence of grief and responds in kind with its own awakening, delivering blessings and miracles of grace.
Befriending grief as a Spiritual Practice transforms grief into being our greatest ally for discovering who we are becoming and giving birth to new meaning and purpose in our life.
Come join us for an intimate evening of sharing and experiencing fresh healing practices for your soul.
In this month's Healing Practices for the Soul, our journey will include:
TouchStone #One: Open to the Presence of Your Loss.

Setting an Intention to Heal.

Healing Practice for learning how to be open to your loss.

Honoring and welcoming your current feelings as gifts from your soul.

Sharing and Discussion.

Closing Ritual.
Your willingness to be present, is the energy that welcomes and begins your healing journey. Come join us for an intimate evening of sharing and experiencing fresh healing practices for your soul - at a pace that is right for you.
Warmly,
Elle Gulotta & Crystal Cannon-Flores
ABOUT ELLE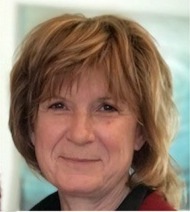 Healing Medium, Teacher and Grief Specialist
Elle is a dedicated lightworker of the Soul and a pioneer for the Spirit World. She is currently in her 5th year of mentoring with British Medium & Teacher, Tony Stockwell and has trained with several well-known mediums from around the world.
She received her certification from the Grief Recovery Institute in 2015 as a Grief Specialist. She is a hospice volunteer focusing on end of life soul work for helping her clients transition from this life to the next.

Her primary fields of study include mediumship, soul & psychic work, soul wellness & medical intuition, grief recovery, dreams, healing, and end of life soul care. She currently has a private practice, teaches spiritual development classes, and hosts workshops each year in the Pacific Northwest. Her body of work is offered both in person and Online.
ABOUT CRYSTAL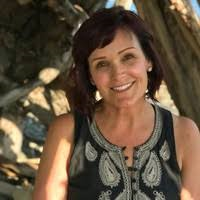 Owner of Your Ultimate Love Story. Grief Support & End of Life Doula
Crystal Cannon Flores is a Certified End of Life (EOL) Doula working with families to create a dignified and meaningful experience for loved ones at end of life by bridging the gap between medical care and holistic comfort.
Her mission is to empower families by destigmatizing death and opening a dialogue about the transition.
Crystal is a Certified Health & Wellness Coach, Dual Certified EOL Doula, Hospice Volunteer, Mentor and Educator. She knows death intimately. She found her calling in the midst of her own personal story with the entwined deaths of her parents; Your Ultimate Love Story is a dedication to the way they lived their lives, how those lives ended, and how their love lives on.