Hearts & Heads: Stephen Carter's take on political strategy & PR

Friday, 17 October 2014 from 11:30 AM to 1:00 PM (MDT)
Event Details
Stephen Carter is one of Canada's leading political strategists. His successes incude the Naheed Nenshi for Mayor campaign (2010), Alison Redford leadership campaign (2011) and the Progressive Conservative party provincial campaign (2012).
Stephen's approach is based in strategic communications, and he believes that understanding the fundamental nature of decision making and knowledge transfer can make all the difference...
Believe it or not, people don't typically make decisions the way we think. Our heart often dictates an emotional response that our brain then tries to rationalize.
This applies to both politics and purchases - - that is why it is essential for public relations practitioners to not only understand the decision making process itself, but also the very nature of how society transfers information.
Stephen Carter, Vice-president and National Director, Campaign Strategy, Hill+Knowlton Strategies, will discuss decision making processes, how we as a society are "less-engaged" in issues, and how PR practitioners can capitalise on the fact that social networks are our now our main mechanism for transferring knowledge and opinion.
Speaker Profile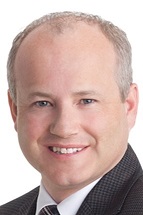 As Vice-president and National Director, Campaign Strategy, Hill+Knowlton Strategies, Stephen works with companies and organizations to develop and successfully deliver complex, multi-stakeholder strategies.
The National Post, CBC and other political commentators have described Stephen as a "political mastermind." In reality, he is at the forefront of a new political class focused on post partisan politics. He is currently working on a book focused on myth and its impact on politics in Canada and the world.
Since graduating with a bachelor of commerce from the University of Calgary. Stephen has spent his career working in public relations. His approach has been to use every opportunity to learn new skills and he continues to grow each day as a speaker, writer and listener. Through this growth, Stephen has been able to develop a specific focus on campaign strategy for politicians and business.
IMPORTANT!!! CHANGE OF VENUE Please note that the luncheon will take place in the Rowand Room at The Sutton Place Hotel on October 17th.
Registration for this event will close on Wednesday, October 15th at 3pm in order to properly accomodate catering. Sorry - no exceptions!
Also, please let us know asap if you have any special dietary requirements.
Have questions about Hearts & Heads: Stephen Carter's take on political strategy & PR?
Contact CPRS Edmonton
When & Where

The Sutton Place - Rowand Room
10135 100 St NW
Edmonton, Alberta T5J 0N7
Canada

Friday, 17 October 2014 from 11:30 AM to 1:00 PM (MDT)
Add to my calendar