How BOLD Women Leaders foster Innovation Power - Guest Dr. Sandip Lalli (CE...
Description
How BOLD Women Leaders foster Innovation Power - for Business Sustainability:
____________________________________________________________

Spring and summer generate new growth - new business cycles triggers leadership growth opportunities. It is time for BOLD women leaders to grow in success, grow in numbers, and make a bigger impact.
HOST: As an advocate for supporting women to flourish in business, Executive Coach, senior Chartered Professional HR Consultant and Mentorship expert - Yvonne E.L. Silver - knows that when BOLD women leaders flourish, ideas flourish. An empowered team can add significant innovation power to your results, helping creative a business which is sustainable, profitable and more fun. Special Guest Sandip Lalli, Calgary Chamber of Commerce President and CEO will give an address at the event, specific to the Calgary economy.

Join the conversation over a mouthwatering breakfast, and learn how progressive women leaders and organizations empower their team to elevate their bottom line, with women in leadership roles.

Engage in a morning session showcasing ideas and research (plus discussion), and takeaway:

- An overview of the Calgary economy and how Women are making an impact!

- 10 Advantages of Women's Leadership Competencies (and BOLD Women Leaders defined)

- 3 Ways to Leverage the advantage of Innovation Power (avoiding billions in lost opportunity)

- 3 Modern methods to elevate Employee Engagement & increase customer sales
- How to assess your organization's Workplace Culture for Women's Equality and advancement.

This session is best suited to corporate women leaders, women business owners, HR Leaders and progressive organizations exploring inclusion and expanding their focus on women in leadership.

AGENDA
Registration (& networking) begins: 7:30 am
Breakfast 7:50 am
Presentation & discussion begins 8:10 am
Wrap up by: 11am

Hosted by:

Confidence Catalyst - Yvonne E.L. Silver - the Founder of Women & Wisdom Media (and Flourish!) will be joined by Special Guest Dr. Sandip Lalli, Calgary Chamber of Commerce President and CEO, to give an address at the event also, specific to the Calgary economy.

With a global career that has taken Dr. Lalli from Alberta to Singapore and many other countries along the way, Sandip solidified her home in Calgary when she started as the President and Chief Executive Officer at the Calgary Chamber of Commerce in April 2018. Prior to taking on this role, various international corporations entrusted her with strategic planning and execution of their most important initiatives. Known for her communication skills and visionary leadership, she has repeatedly been called upon to identify opportunities for growth and assess business risk. Sandip holds an Institute of Corporate Directors, ICD.D, a Doctorate in Business Administration degree, a Master Business Administration degree and is a Fellow Chartered Professional Accountant.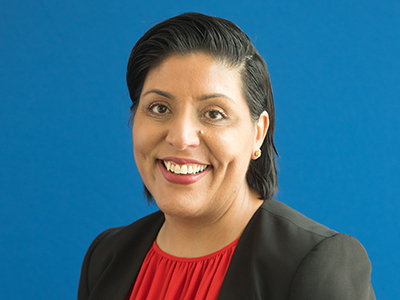 Dr. Sandip Lalli



Yvonne is a Speaker, Executive Coach, Chartered Professional HR Consultant and Mentorship expert, and author of the new bestseller "Words, Women & Wisdom: The Modern Art of Confident Conversations". She teaches women entrepreneurs and leaders to Flourish in business – by mastering their confidence and refining their authentic voice, so they can have more sales and grow their team – for a sustainable business that is fun. With over 25 years of experience in eight high-growth start-ups, holding senior roles of Founder, corporate VP and HR Director – she is strengthening women leaders and fostering Female Workplace Cultures which support women's growth and pay equity.

Yvonne draws on knowledge and wisdom gathered as a Certified Executive Coach, CPHR (through the Human Resources Institute of Alberta), an Emotional Intelligence Consultant and Certified Reiki Practitioner - supporting women achieve massive growth and success in their life. She is a Mother and Wife, a member of the Evolutionary Business Council, the recipient of the Women of Inspiration Mentorship Award in 2018, and serves on the Board for The Nest Foundation (helping women rebuild lives after trauma). Her "Words Women And Wisdom Show" on BBS Radio airs bi-weekly, showcasing inspiring women and their journey from chaos to confidence. She has spoken at numerous events, conferences and radio show/podcast interviews including: One Woman Fearless Summit, BPW National Conference, The Talent Pool, CIWA, HRIA and interviewed on the "WINGS of Inspired Business" and "The Top 1%" podcasts. www.WordsWomenAndWisdom.com