Event Information
Refund Policy
Refunds up to 1 day before event
Description
Hello my fellow Vancouverites
It's Tom here.
It's another day, and I just received $5,202 USD in Amazon sales…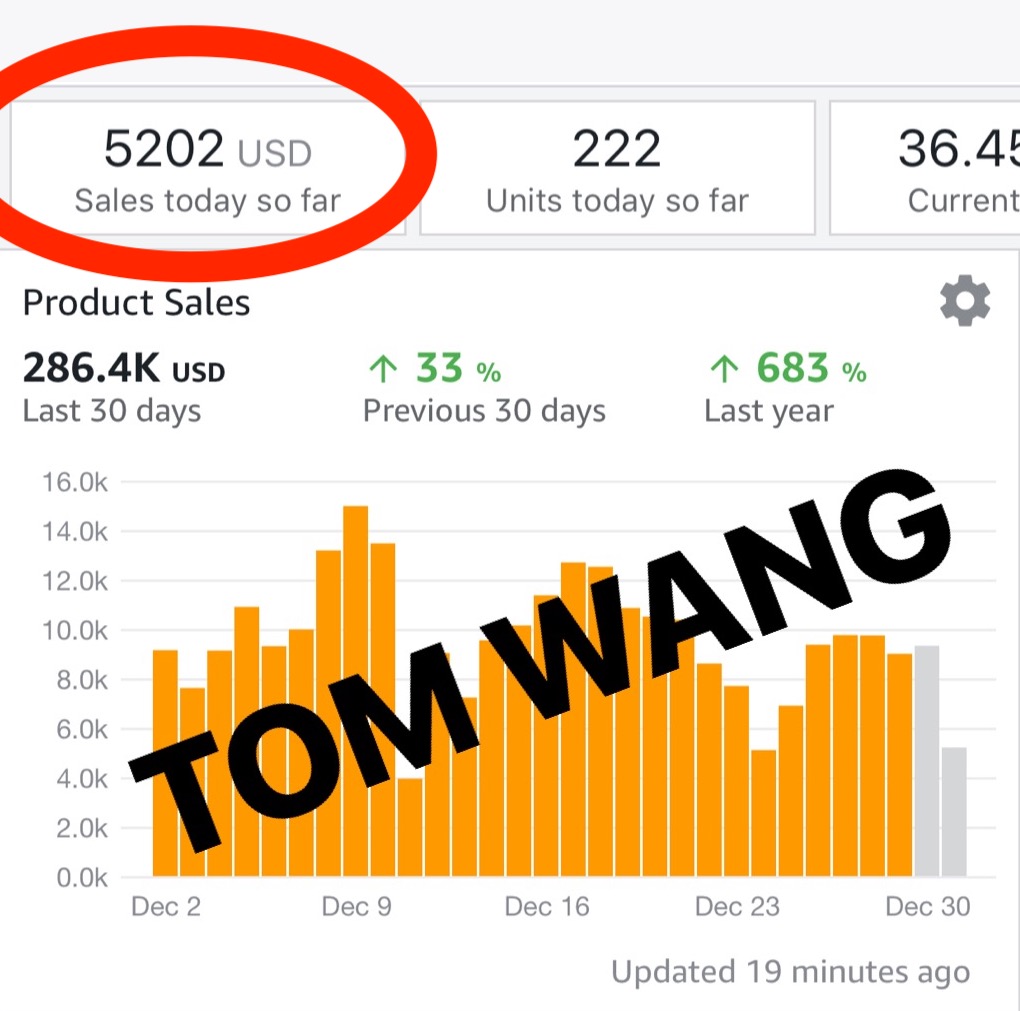 I earned this money from the comfort of my home, while working on a relaxed schedule.
Numbers like these come in steady like sunup every morning, and sunset at night.
No boss, no office, no traffic––
Just me and my laptop… working from home…. anywhere in the world.
Now think about this:
Life wasn't always this way for me. When I started out, I'd already been kicked out of three colleges. My traditional asian immigrant parents were furious!
Determined not to disappoint them, I tried to get a decent job to make them proud.
But I was flat-out rejected for over 20 jobs.
I was so desperate, I even starting BEGGING recruiters. Hoping they'd let me work for them for FREE…
Somehow, I hoped that by working for NOTHING, I might impress a hiring manager, make them see how hard I worked, and perhaps get hired that way…
And when I finally did get a job, I discovered that I was selling a product I didn't believe in. Not only that, I was able to quickly rise through the ranks in my company, leaving more to be desired.
By the end of my second year, I was already ranked 3rd best sales rep in the country, so there was nothing more to look forward to.
Day in. Day out. I was like a robot. And I was bored out of my mind…
But, with my booming 7-figure Amazon business, all of this is in the past now.
I'd like to invite you to our upcoming workshop where we go over:
- Use our proven 4 formula to become a top Amazon seller
- Leverage Amazon's brand and infrastructure to sell to a massive international market with 300 million active buyers
- 3 criteria for choosing a top selling product to sell on Amazon
- Leverage on Amazon fulfillment services to store your products, sell and ship your buyers without you touching any stock
Click register now and I will see you at the event.
You are only 1 product away from financial freedom.
Date and Time
Location
Refund Policy
Refunds up to 1 day before event