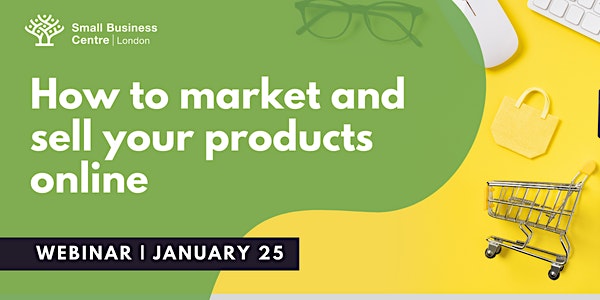 How to Market and Sell Your Products Online - January 25, 2023
Interested in learning more about how e-commerce will help your business grow?
About this event
Interested in learning how to sell online so you can build or grow a business? Interested in how Shopify can help you? Want to learn how to best market your products? In this session, we'll explore what platforms you can use to sell online, as well as some of the amazing app integrations that will help you market your products like a professional.
Attend this 90-minute webinar, and you will learn the following:
• What Shopify is and how it can help you
• The types of businesses that run on Shopify
• The different channels Shopify enables you to sell through
• What app integrations will help you market and sell your products like a pro
Presented by Sarah Jansel(nicknamed The Shopify Queen) is the CEO of Jansel & Co, where she and her team build, brand, and grow awesome websites - on Shopify and Kajabi.
As a former Shopify store owner, Sarah sought out as much information as she could on how to set one up, run it and make it profitable. She then took this passion to a new level with using that knowledge to help others get their products and services online through coaching and client services, masterclasses in her Facebook Community, speaking engagements across the globe, and episodes she records on the I Created That Podcast.
Sarah's background has mainly been in the corporate world, having worked 20 years in business operations and Human Resources. She held leadership roles for companies across North America including TD, PwC, Scotiabank, and her last role as the VP People & Operations at CARFAX Canada. Sarah holds diplomas in HR Management, Management Consulting, is certified as a Prosci Change Management Professional, is a certified Klaviyo Partner, Shopify and Omnisend Partner, and has her Masters of Business in Executive Management from Royal Roads University.