The Earth and Ether Trio present an afternoon concert featuring planetary Gongs, Iranian Tar and digital sound scape.
About this event
The Earth and Ether Trio - SA (Stacey) Bliss, Reza Yazdanpanah, and James Harley - met in Perce, QC at the IICSI's Summer Institute (Internaional Institute for Critical Studies in Improvisation). There they spent time exploring combinations of sounds and improv together in Perce's pristine landscapes near 'The Rock'.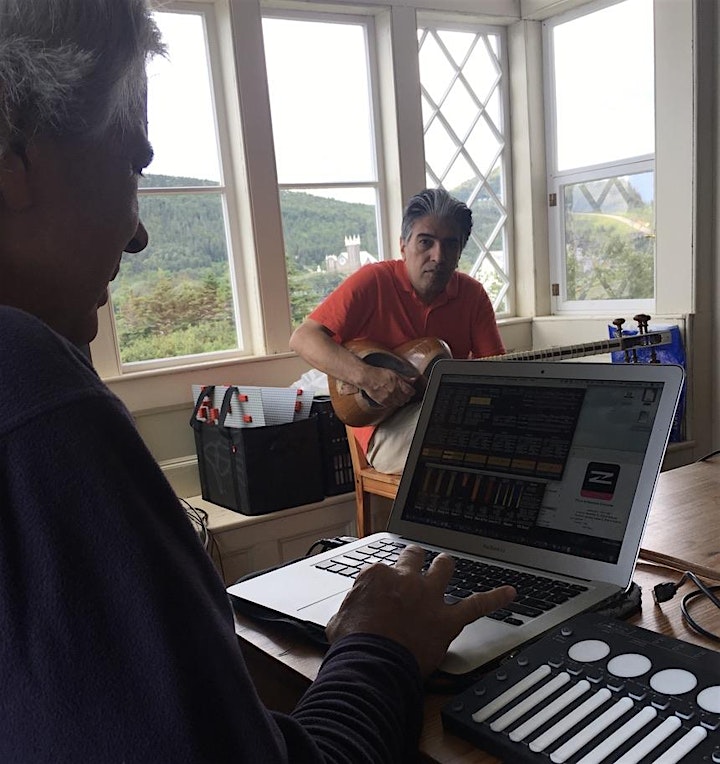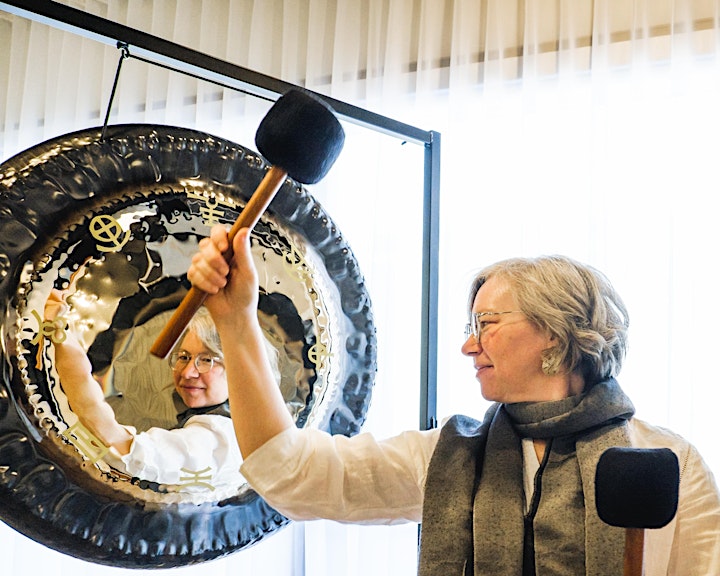 The Trio is reconvening for a sounding experience and concert in Guelph at Silence on Sunday, Dec 1, 2019. They are ready to re-connect and be playful together in sound and music. The mysterious sounds of Stacey's planetary Gongs (Paiste - Platonic Year and Planet Uranus) as well as earthiness of Reza's Iranian Tar intermingle with the etheric sounds of James' digital in-the-moment compositions. Wooya!
The Earth and Ether Trio hope to see you at Silence for some sublime sounds.
Organizer of Humming Right Along - Gongs, Iranian Tar, and Digital Soundscapes - Concert
Gong Sound Space events are curated by Stacey Bliss. She organizes and facilitates events featuring meditation, sound relaxation, and gong trainings in Canada and internationally. Stacey holds a doctorate in Language, Culture, and Teaching from the Faculty of Education at York University, Toronto, Canada. She has been an educator in Canada, Japan, and Korea for over 25 years. Since 2014, she has also taught yoga, meditation, and the art of gong playing. In 2017, she began ethnographically studying with yogis and gong players, and she continues to explore Sound Studies in Education and Critical Studies in Improvisation. Stacey is a SSHRC Insight Development Grant recipient (2021-2023) and she is thrilled to be conducting research for her project titled: Toward a Sound Pedagogy: A Sonic and Performative Ethnography of 'Sound Healers' in Canada.