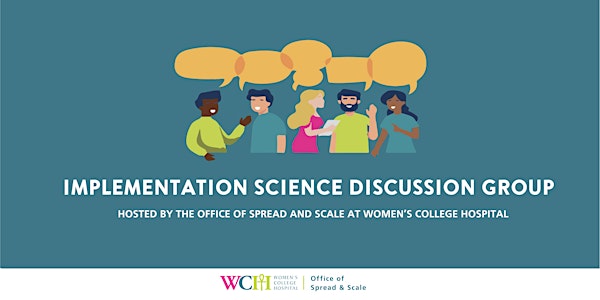 Implementation Science Discussion Groups, 2022-2023
Join us every month for an opportunity to discuss key topics and papers with peers and experts in the field of implementation science!
About this event
This year we are moving away from the previously used Remo platform, to Zoom. The discussion group will follow the format of:
5 min - Intro
10 min - Presentation by Author/Speaker
30 min - Q&A and Discussion (with possible breakout rooms)
2022-2023 Schedule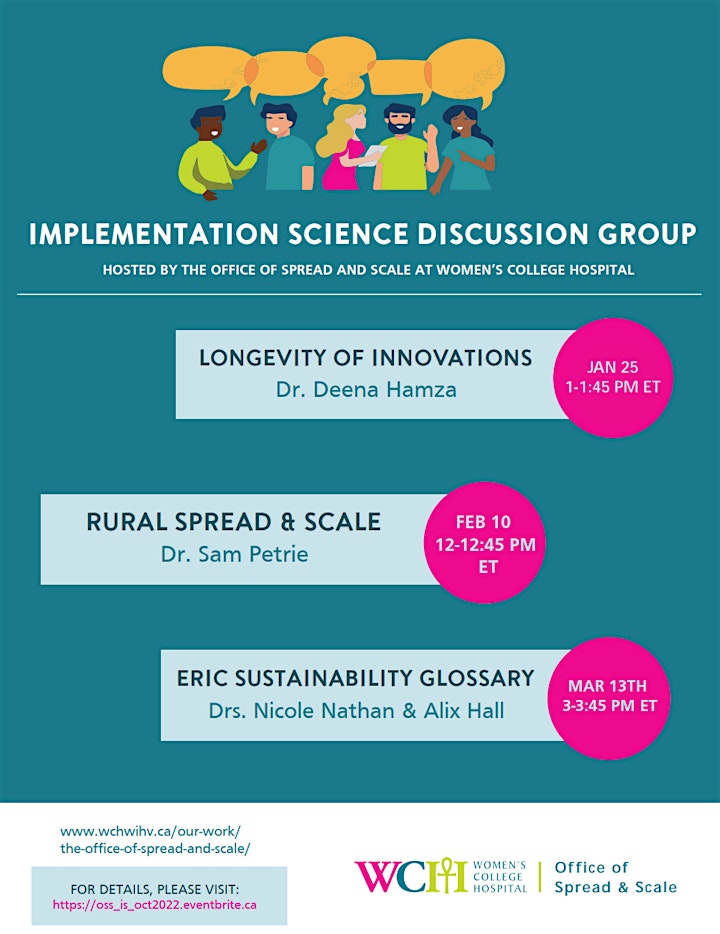 February 10th: Rural Spread & Scale
This session will feature Dr. Sam Petrie
Sam will discuss the considerations of spreading and scaling interventions in a rural healthcare setting.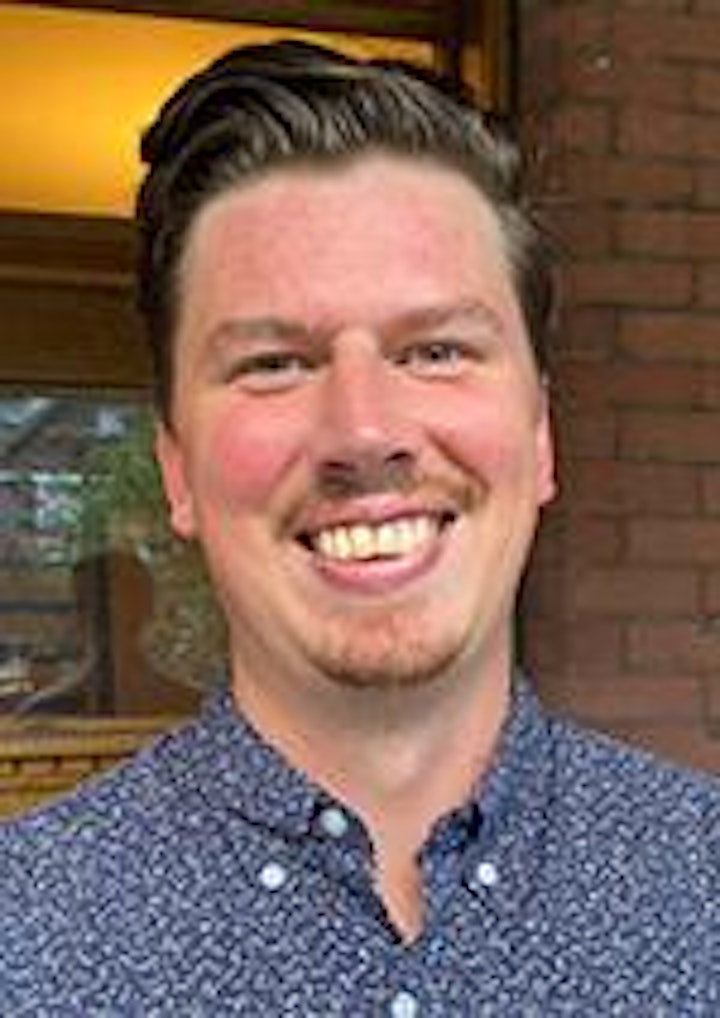 Samuel Petrie is a CIHR Health System Impact Fellow at the University of Toronto and the Ted Rogers Centre for Heart Research. Originally from Halifax, he completed his Bachelor's of Knowledge Integration at the University of Waterloo in 2016, and his PhD in Health Sciences at Carleton University in 2022. His research interests include the scalability of pilot projects, the demographics of high cost health users, and the implementation of tele-health / eHealth technologies to better serve rural communities.
March 13th: ERIC Sustainability Glossary
This session will feature Drs. Nicole Nathan & Alix Hall
Past Sessions
October 25th, 2022: Behaviour Change
Dr. Andrea Patey discussed Implementation Science and Health Professional behaviour change: what they are and the value of using a behaviour science perspective in implementation science.
Dr. Andrea Patey is a Senior Clinical Research Associate within the Centre for Implementation Research at the Ottawa Hospital Research Institute and an Adjunct Professor at both School of Epidemiology and Public Health, University of Ottawa and School of Rehabilitation Therapy, Queen's University. She holds a PhD in Health Psychology from City, University of London. Her research sits at the intersection of behaviour sciences and implementation research applying psychological theory and methods to explain and change health professional behaviours across a range of clinical settings.
November 14th, 2022: Planning for Sustainability
Dr. Celia Laur & Zeenat Ladak discussed the nuances of sustaining interventions.
Celia Laur, PhD, works at the intersection of research and practice. She is Scientific Lead of the Office of Spread and Scale at Women's College Hospital Institute for Health System Solutions and Virtual Care (WIHV), and Assistant Professor (Status) at the University of Toronto, Institute of Health Policy, Management and Evaluation. In these roles she works to advance and apply implementation science, focusing on how to sustain, spread and scale effective interventions.
Zeenat Ladak is a Health System Impact Fellow at Women's College Hospital Institute for Health System Solutions and Virtual Care (WIHV) and a PhD student at the University of Toronto. At WIHV, Zeenat is involved in the national scale of initiatives at different stages of development, from initial design through to established networks. Her research and career interests surround maternal and child care and implementation-science informed strategies to put research into practice.
December 7th, 2022: Adaptations
Dr. Jodi Summers Holtrop discussed the nuances and complexities of adaptations, and described considerations to better capture and characterize the impact of intervention adaptations.
Jodi Summers Holtrop, PhD, MCHES, is Professor and Vice Chair for Research in the Department of Family Medicine and a Senior Implementation Scientist and Associate Director of the Dissemination and Implementation Research Program at the Adult and Child Center for Outcomes Research and Delivery Science (ACCORDS) at the University of Colorado School of Medicine. She has extensive experience as an implementation scientist, qualitative and mixed methods researcher, health educator and practice-based research director. She has been the Principal Investigator on numerous National Institutes of Health (NIH) R01 and R18, Agency for Healthcare Research and Quality, and Robert Wood Johnson Foundation grants and Co-Investigator and methods lead for many NIH and Patient Centered Outcomes Research Institute grants. Her research focus includes methods development in implementation research as well as interventions to promote healthy behaviors in primary care. Her current research includes studies on obesity prevention and management, diabetes management, and integrated behavioral and mental health care.
January 25th: Longevity of Innovations
Dr. Deena M. Hamza discussed the Eco-Normalization framework and its application in the longevity of innovations and they will describe the importance of reflexive monitoring to adapt innovations to social and cultural influences.
Dr. Deena M. Hamza is an Implementation and Health Professions Education Scientist and the Research & Evaluation Lead for Postgraduate Medical Education in the Faculty of Medicine & Dentistry at the University of Alberta in Edmonton. She has an extensive program of research that centers on how and why innovations, such as new tools, programs, guidelines, and policies evolve to reach the ambitions of the change, devolve problematically, or are summarily halted. In addition to her program of research, she is the creator and lead for RESEARCH+: A Community of Practice for Scholars within her institution, which integrates opportunities for mentorship and collaboration across disciplines, and demonstrable skill-building in research and evaluation. Dr. Hamza is also the Vice-Chair of Canadian Association for Medical Education Foundation where she is working to create new grant opportunities for early career researchers.