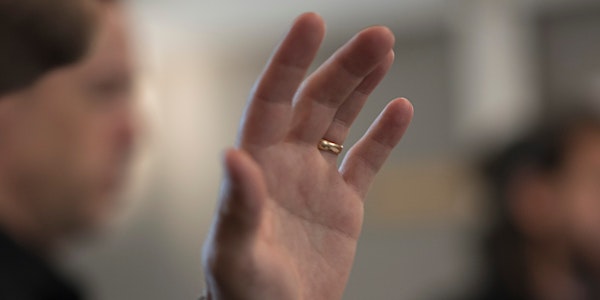 In Memoriam
Entre déchirement et joie: la profondeur cathartique de la musique
When and where
Location
Chapelle Notre-Dame-de-Bon-Secours Chapel 400 Rue Saint Paul Est Montréal, QC H2Y 1H4 Canada
Refund Policy
Contact the organizer to request a refund.
Eventbrite's fee is nonrefundable.
About this event
𝘔𝘢𝘪𝘯 𝘥𝘢𝘯𝘴 𝘭𝘢 𝘮𝘢𝘪𝘯 𝘯𝘰𝘶𝘴 𝘢𝘷𝘰𝘯𝘴 𝘤𝘩𝘦𝘮𝘪𝘯é 𝘵𝘳𝘢𝘷𝘦𝘳𝘴𝘢𝘯𝘵 𝘫𝘰𝘪𝘦 𝘦𝘵 𝘥é𝘵𝘳𝘦𝘴𝘴𝘦, 𝘭𝘢𝘴 𝘥𝘦 𝘮𝘢𝘳𝘤𝘩𝘦𝘳, 𝘯𝘰𝘶𝘴 𝘳𝘦𝘱𝘰𝘴𝘰𝘯𝘴 𝘮𝘢𝘪𝘯𝘵𝘦𝘯𝘢𝘯𝘵, 𝘦𝘯𝘵𝘰𝘶𝘳é𝘴 𝘥𝘦 𝘭𝘢 𝘯𝘢𝘵𝘶𝘳𝘦 𝘴𝘪𝘭𝘦𝘯𝘤𝘪𝘦𝘶𝘴𝘦. – 𝘑𝘰𝘴𝘦𝘱𝘩 𝘷𝘰𝘯 𝘌𝘪𝘤𝘩𝘦𝘯𝘥𝘰𝘳𝘧𝘧
Du délire à l'exaltation, 30 chanteurs du chœur démontrent la beauté cathartique de la musique: de Im Abendrot de Mahler à Il pleure dans mon cœur de Debussy ainsi que des œuvres de Philip Glass, Arvo Pärt et Edvard Grieg.
𝘛𝘩𝘳𝘰𝘶𝘨𝘩 𝘴𝘰𝘳𝘳𝘰𝘸 𝘢𝘯𝘥 𝘫𝘰𝘺 𝘸𝘦 𝘩𝘢𝘷𝘦 𝘨𝘰𝘯𝘦 𝘩𝘢𝘯𝘥 𝘪𝘯 𝘩𝘢𝘯𝘥; 𝘸𝘦 𝘢𝘳𝘦 𝘣𝘰𝘵𝘩 𝘢𝘵 𝘳𝘦𝘴𝘵 𝘧𝘳𝘰𝘮 𝘰𝘶𝘳 𝘸𝘢𝘯𝘥𝘦𝘳𝘪𝘯𝘨𝘴 𝘯𝘰𝘸 𝘢𝘣𝘰𝘷𝘦 𝘵𝘩𝘦 𝘲𝘶𝘪𝘦𝘵 𝘭𝘢𝘯𝘥. – 𝘑𝘰𝘴𝘦𝘱𝘩 𝘷𝘰𝘯 𝘌𝘪𝘤𝘩𝘦𝘯𝘥𝘰𝘳𝘧𝘧
Where there is unspeakable raw pain and despair, there is also joy, and love for humankind. With Remembrance Day approaching, Voces Boreales takes an intimate look at grief and loss and the cathartic power of music through the most heart-achingly beautiful music: from Im Abendrot by Mahler to Il pleure dans mon coeur by Debussy, as well as pieces by Philip Glass, William Harris, Chris Hutchings, Stephanie Martin, Louis Desjarlais, and Arvo Pärt.
Program
The Deer's Cry, Arvo Pärt // Let All Mortal Flesh Keep Silence, Stephanie Martin // Il pleure dans mon cœur, Claude Debussy (harm. Clytus Gottwald) // Four Songs About Not Being There, Norbert Palej // Do Not Stand at my Grave and Weep, Chris Hutchings // Bring us O Lord, William Harris // There Are Some Men, Philip Glass // Polaris, Louis Desjarlais (création) // Blegnet, Segnet!, Edvard Grieg // Im Abendrot, Gustav Mahler (harm. Clytus Gottwald) // "Who Shall Separate US?", James MacMillan
_________________________________________________________________________
Voces Boreales
Fondé en 2006, le chœur élite Voces Boreales s'est taillé une place enviable au sein du monde culturel canadien. En faisant rayonner la culture et la riche tradition chorale au travers la production de concerts, la commande d'œuvres et les activités éducatives, Voces Boreales s'est acquis une solide réputation d'excellence artistique, de virtuosité et d'audace.
Formed in 2006, the elite choir Voces Boreales has established itself as an important presence in the Canadian music landscape. Through performance, commissioning of new works, education and outreach, the ensemble raises awareness of the culture and rich tradition of choral music. Voces Boreales has built a solid reputation of artistic excellence, virtuosity, and adventurousness.
_________________________________________________________________________