This workshop is only open to women based in BC, Canada
About this event
What is AI and why does it need you?
Artificial intelligence (AI) has the potential to reshape virtually every industry, the workforce and, ultimately, the entire economy. The rapid evolution of AI brings new buzzwords – machine learning, deep learning, neural networks – and many questions about how best to understand and implement these new technologies.
This half-day workshop is designed to provide you with an introduction to artificial intelligence – its terms, tools and solutions – and the importance of women and underrepresented groups being included in this new era of big data and machine learning.
Bethany Edmunds, Director of Computer Science at Northeastern University's Vancouver Campus will help you understand what AI is and the potential it offers while examining the unique challenges and opportunities it brings. You'll also gain a better understanding of the importance of having members of diverse backgrounds shape AI strategies and solutions to ensure a more inclusive future for all of us.
Prior knowledge and experience in AI or computer science is not required to be successful in this workshop.
About the Instructor: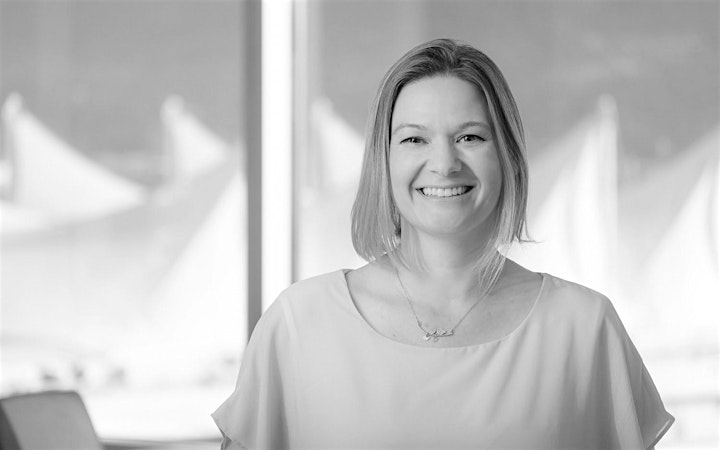 Bethany Edmunds
Director of Computer Science and Teaching Professor,
Northeastern University - Vancouver
Dr. Bethany Edmunds is the Director of Computer Science and Teaching Professor at Northeastern University's Vancouver campus. She has a Ph.D. in Computer Science, with a specialization in Artificial Intelligence, and is passionate about breaking down barriers to create greater diversity, access, and inclusion within the tech community. She brings together expertise in software development, machine learning, and educational innovation to create STEM opportunities for people of all backgrounds and abilities.
Bethany has been named one of BC Business's Most Influential Women in STEM, Business in Vancouver's Forty under 40, and YWCA's Women of Distinction. She is also a VP on the Board of Directors for Women in Machine Learning (WiML).
This workshop has a $500 value but is FREE for those that identify as a woman and are based in British Columbia, Canada. This is thanks to a scholarship through Athena Pathways that aims to encourage more women in BC to explore a career in AI or data science.
There is a limited number of scholarships available so sign up early to secure a spot. Athena will verify eligibility so please do not register if you do not meet the criteria above.
For more information, please email vancouver@northeastern.edu. You will be eligible to receive a digital badge from Northeastern University upon successful completion of this workshop.
Organizer of Inclusive Artificial Intelligence
Northeastern, founded in 1898, is a global research university built on a tradition of engagement with the world. As a recognized leader in experience-powered lifelong learning, we empower our students, faculty, alumni, and partners to create impact far beyond the confines of discipline, degree, and campus. Joining our Northeastern community also gives you access to our global industry network which includes over 3,300 corporate partners worldwide, and experiential learning opportunities in over 140 countries.
Our Northeastern Vancouver campus, tailored to the region's needs as a tech and innovation hub, currently offers the Master of Science in Computer Science program, with focused specializations in Artificial Intelligence, Human-Computer Interaction (HCI) and Software Engineering; and the Align Master of Science in Computer Science. Building a diverse and inclusive community is central to our mission, and our programs reflect that. Our Align Master's provides a pathway for learners without a background in computer science, to allow them to transition to a career in tech and be better equipped to thrive in the fast-changing future of work.
In addition to helping serve the talent needs of BC's innovation economy, we also work with our industry and community partners to design customized workshops in transformational technologies like AI and machine learning, as well as partner on research opportunities.