We offer a full range of public deliberation services, and can help you solve highly complex policy and governance issues. Let us show you!
About this event
IPS can help organizations engage with stakeholders in problem-solving and risk managing complex projects, especially during COVID.
Join us for a presentation and interactive (Q&A) session to find out what makes us unique and how we can support you in your work.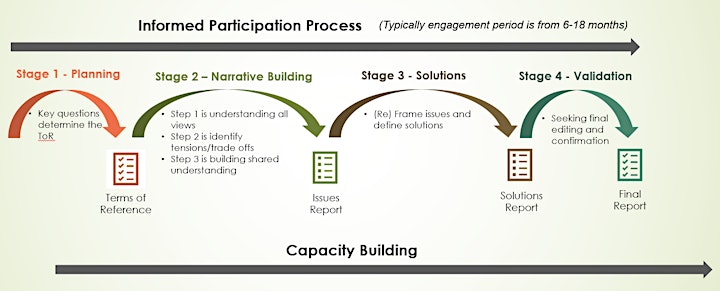 Organizer of Informed Participation Solutions (IPS) Introductory Webinar
Founded in 1990, the Institute on Governance (IOG) is an independent, Canada-based, not-for-profit public interest institution with its head office in Ottawa and an office in Toronto. Our mission is 'advancing better governance in the public interest,' which we accomplish by exploring, developing and promoting the principles, standards and practices which underlie good governance in the public sphere, both in Canada and abroad.