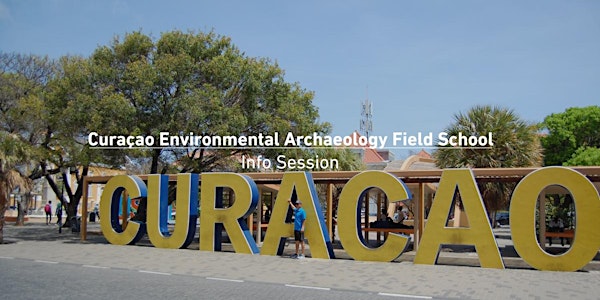 INFOSESSION: Curaçao: Environmental Archaeology Field School 2022
Curaçao Environmental Archaeology Field School Info Session, Summer 2022.
About this event
This Info Session will be held online.
Ignite a passion for the past on beautiful, biodiverse Curaçao. In this 5-week, 9-credit field school, you'll apply environmental archaeology methods to reconstruct landscape history, gaining skills in zooarchaeology, geoarchaeology and geophysical survey. We'll discover Curaçao's rich culture and natural wonders on excursions across the island.
APPLY BY: January 31, 2022
WANT TO APPLY? sfu.ca/studyabroad
QUESTIONS? fieldschools@sfu.ca
CREDITS: ARCH 433 (3 units); ARCH 435 (6 units)
FIELD SCHOOL DIRECTOR: Dr. Christina Giovas (christina_giovas@sfu.ca)