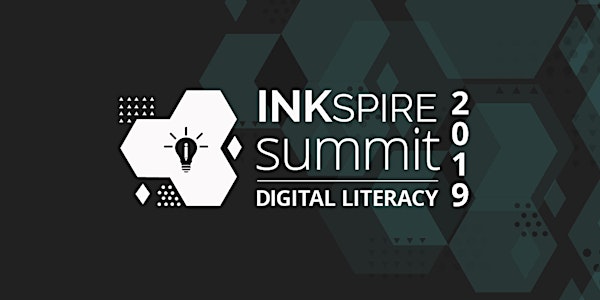 INKspire Summit 2019 | Digital Literacy
Come and join us at our inaugural social hackathon about digital literacy.
When and where
Location
General Assembly, Toronto 220 King Street West #200 Toronto, ON M5H 1K4 Canada
About this event
About
INKspire Summit 2019 is the first social hackathon about digital literacy in Toronto. This year, we'll bring together the best and brightest youth across Toronto for a full day of interactive activities, networking and learning!
We'll provide you with all the resources, mentorship, and food to solve real-world challenges in the digital age. Take a break during the weekend and join us for an amazing learning experience, get cool swags, plus a chance to win awesome prizes!
For more information, visit our website at https://summit.inkspire.org
FAQ
How much does it cost to attend?
This event is completely free to attend.
Who can participate?
The event is open to any students, recent graduates or young professionals from any field of study who is interested in learning about digital literacy.
Can I sign up with a team?
Participants will need to register as individuals, not teams. During the event, you will have the opportunity to pick your team members. If you prefer that we choose a team for you, that is also something we can help with!
What do you need to bring?
Bring a laptop (optional but useful!), a lot of energy and a desire to learn!
What if I've never been to a hackathon before?
Welcome! Participants of all skill levels will be there. We'll have talks and mentors to help you with your project. Hackathons can be a great place to learn new skills in a short amount of time.
Filming/Photography Notice: Photographs and footage will be taken throughout the event. Please contact the event organizer if you have any concerns or if you wish to be exempted from this activity.