Description
Overview
Blockchain has become big business - and big news. In the ten years since its inception in 2008, blockchain (or its most famous implementation, BitCoin) has taken the global imagination by storm, creating millionaires and billionaires out of ordinary people. But what exactly is blockchain? Is it a technology, or is it a social movement? Is it a new invention, or a new way of using old tech? Is it a new way of looking at the world, or the latest in a string of investment bubbles that have rocked our economy to its very foundations? Most importantly, if it isn't going away...how can someone get informed and involved so they can take advantage of its opportunities? This free introductory lecture answers these questions and more, laying the groundwork and showing the way for people curious about Blockchain and interested to learn about how they might take advantage of it from the perspective of someone in Business, Investing or Technology.
Goals
Introduce Blockchain and explain why it is an important technology.

Show where Blockchain resolved previously "impossible" problems.

Detail the technologies of Blockchain and how they work together.

Point out where Blockchain has impacted our current economy.

Explore where Blockchain may impact our future economy.

Explain why Blockchain is also an ideological viewpoint.

Answer questions people may have about Blockchain.
Attend & Get Some Free CryptoCurrency!
To help introduce Blockchain to the general Public and increase interest in this Lecture, we will be giving CryptoCurrency to a number of lucky attendees!
Cost & How to Register
This event is Free of Charge.
Thank you to our sponsors: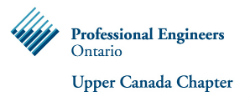 About the Speaker: Graham Leach
Graham

Leach

taught eCommerce, Innovation, Entrepreneurship, Robotics, Multimedia and Project Management at the largest University in Hong Kong from 2003 to 2017. His teaching, writing and research focuses on various aspects of Innovation, particularly how Governments can make their own Innovation Ecosystems, at different degrees of resolution, more efficient, effective and successful by way of "Triple Helix" principles. A multi-exited startup Entrepreneur,

Graham

is an active consultant, angel investor and sits as a non-executive director on the boards of several startups. His latest project, an AI+Blockchain startup, used a customized cryptocurrency to raise USD36M in 66 seconds.