Interested in Filmmaking? Join us and learn from professionals!

Wednesday, 27 September 2017 from 6:00 PM to 7:30 PM (PDT)
Event Details
You probably already know that to make a movie or video, you need to point a camera at something. But did you also know that, in order to stand out in today's crowded online world (and to land a job doing something you absolutely love) you need to know why people watch and share some things while they completely ignore other things that seem to have a huge advantage. This comes down to story, character, heart, and mind. Good news! Those things are free! Mastering those things is a life-long endeavour, but once you start, directors and producers will want you on their team, even if you're working lights, crafting special effects, picking out costumes, designing the poster, sound editing, colour correcting, and tons of other things I'll tell you about that film companies need done. Come learn! It'll be fun.
---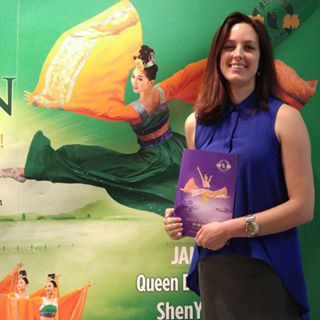 Featuring:
                           Brett Featherstone-Price
Assistant Producer at Flying Cloud Productions
Brett has been in the business of telling stories for over a decade, on newspaper pages, magazine pages, web and social pages, on stage, on screen, and, now, from behind the camera. She's thrilled to be immersed in the film world because cinema is our era's greatest medium — where people from literally everywhere arrive with open minds and embark on a collective journey, where they travel through space, time, and deep into the human spirit. If a film's done its job well, people are forever changed after seeing it.
Brett is originally from California and has a World Arts and Cultures degree from UCLA. She now lives in Vancouver (sometimes Alaska) and anywhere else along the West Coast of North America where her husband has gone with their sailboat.

---
A Canadian production company dedicated to creating socially-conscious and entertaining film, television and digital media for audiences worldwide.
Our debut film Human Harvest, about China's illegal organ trade, has been broadcast in over 25 countries and been viewed by more than 10 million people, receiving international accolades such as the 74th Annual Peabody Award, the 2015 Association of International Broadcasters Award and the 2016 IDFA Honorary Award, among others. Our recent narrative feature, The Bleeding Edge, starring actress and activist Miss World Canada, Anastasia Lin, premiered in the UK at the Houses of Parliament followed by a US premiere in Washington DC — both events created a viral storm of international headlines and political action.
When & Where

Surrey Centre Library
10350 University Drive
Surrey, BC V3T 4C3
Canada

Wednesday, 27 September 2017 from 6:00 PM to 7:30 PM (PDT)
Add to my calendar
Organizer
Baobab draws from its years of experience in Skill development and Integration for the most vulnerable. Baobab is Surrey's only bilingual organization that works very closely the visible minorities in the lower mainland. Baobab has been nominated for Multiculturalism, Volunteerism, Diversity and Community Impact Awards and has shown significant leadership in settlement since inception in 2012. Programs are offered in English and French and these include Inclusive Soccer – Rec for children and youths aged 4 to 19, Youth Everlasting Seeds (Y.E.S.) for at risk youths, Women's Innovative Network (W.I.N.) for women, and the SHARP Employment Training (S.E.T.) for E.I. recipients who are interested in a job in administration, trades and customer service sector.