International Café - Christian Dechamplain, Business Dev. & Sales, CCC

Monday, 14 November 2016 at 7:00 AM

-

Tuesday, 15 November 2016 at 6:00 PM (EST)
Event Details
Attending the Canadian Council for Public-Private Partnerships 2016 Conference?
Meet experts who can help for free!
A Crown corporation of the Government of Canada, the Canadian Commercial Corporation (CCC) acts as Canada's international contracting and procurement agency. CCC connects government buyers with Canadian expertise through the negotiation and execution of government-to-government contracts. Its strong relationships with international buyers and its access to Canada's innovative industrial base puts the CCC in a unique position to facilitate and promote international trade.
CCC provides:
▪ Help with government-togovernment contracting
▪ Aerospace, defence and security expertise
▪ Unique access to U.S. Department of Defense contracts
Christian will be in Toronto attending the Canadian Council for Public-Private Partnerships (CCPPP) 2016 Conference and would like to meet with you. International Café meetings will be taking place in the Sheraton Hall C on November 14-15, 2016.
 Please select the desired meeting time to register for a meeting with International Café participants.
***Please note that these meetings are reserved for Canadian companies only. A company may book a maximum of one 30-minute meeting per participant.***
 If you would like to meet Christian outside of the meeting hours listed above, please contact him at: cdechamplain@ccc.ca
Assistez-vous à la Conférence annuelle 2016 du Conseil Canadien pour les Partenariats Public-Privé?
Venez rencontrer des experts qui peuvent vous aider gratuitement!
La Corporation commerciale canadienne (CCC) est une société d'État qui agit en tant qu'agence de passation de contrats et d'approvisionnements internationaux du Canada. La CCC fait le lien entre les acheteurs gouvernementaux et le savoir-faire canadien en négociant et en exécutant des contrats de gouvernement à gouvernement. Ses relations solides avec les acheteurs gouvernementaux et son accès à l'infrastructure industrielle innovatrice du Canada la placent dans une position unique pour faciliter et promouvoir le commerce international.
CCC offre:
▪ Aide pour la passation de contrats entre gouvernements
▪ Expertise dans les secteurs de l'aérospatiale, de la défense et de la sécurité
▪ Accès unique aux marchés du département de la Défense des États-Unis
Christian sera à Toronto pour la Conférence annuelle 2016 du Conseil Canadien pour les Partenariats Public-Privé (CCPPP). Les rencontres « International Café » se tiendront à la Salle « Sheraton Hall C » les 14 et 15 novembre 2016.
Veuillez sélectionner les heures qui vous conviennent afin de vous inscrire à une rencontre auprès d'un participant.
  ***S'il vous plaît noter que ces réunions sont réservées pour les entreprises canadiennes seulement. Une entreprise peut réserver un maximum d'un billet pour une rencontre de 30 minutes par participant***
Si vous désirez rencontrer Christian en dehors des heures de réunion mentionnées ci-dessus, prière de lui contacter à: cdechamplain@ccc.ca
When & Where

Sheraton Centre Toronto Hotel
123 Queen St W
Toronto, ON M5H 2M9
Canada

Monday, 14 November 2016 at 7:00 AM

-

Tuesday, 15 November 2016 at 6:00 PM (EST)
Add to my calendar
Organizer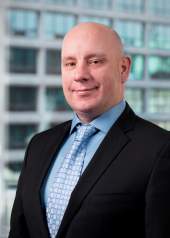 Christian Dechamplain has over 15 years of international experience in working with Canadian Exporters, State-Owned Agencies and Private Sector Buyers by providing contracting, contract management and risk management services related to the sale of goods and services in international markets. Through his career, he has been directly involved in the negotiation of major contracts in foreign countries such as the United States, United Kingdom, Colombia, Costa Rica, Peru, Ghana, Kenya, Tanzania, Uganda, Tanzania, Thailand, Vietnam, Bangladesh and India in order to ensure maximum benefit to Foreign Governments and the Canadian Industry with minimum risks.
M. Christian Dechamplain a plus de 15 ans d'expérience internationale à travailler avec les exportateurs canadiens, les entreprises d'État et les acheteurs du secteur privé en fournissant des services de passation de contrats, de gestion des contrats et de gestion des risques liés à la vente de biens et services sur les marchés internationaux. Durant à sa carrière, il a été directement impliqué dans la négociation de contrats importants dans des pays étrangers comme les Etats-Unis, le Royaume-Uni, la Colombie, le Costa Rica, le Pérou, le Ghana, le Kenya, la Tanzanie, l'Ouganda, la Tanzanie, la Thaïlande, le Vietnam, le Bangladesh et l'Inde en vue d'assurer des bénéfices maximaux aux gouvernements étrangers ainsi qu'à l'industrie canadienne, le tout avec un minimum de risques.