Description
National Leadership Program Coordinator, Susan Hollett will be presenting : An Introduction to Allyship: A Conscious Inclusion Tool
This lunch and learn event is held in partnership with NorQuest College's Colbourne Institute for Inclusive Leadership (CIIL). Topics to be discussed include:
What is allyship and how does it contribute to a more inclusive workplace?

What are the benefits and potential challenges of being an ally and seeking to create a culture of Allyship?
Everyone is welcome - lunch is included in your ticket.
Doors will open at 11:00 with the session beginning at 11:30. There will also be an opportunity for networking after the session.
The Colbourne Institute for Inclusive Leadership offers customized and focused solutions in the areas of diversity and inclusion leadership and intercultural education. Committed to working with people to develop inclusive cultures through assessment, workshops, training, support, and consultation.
About Susan Hollett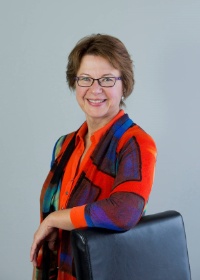 Since 2010, Susan has assisted with the development and implementation of the ground breaking/ceiling smashing Leadership Program for Women in Science, Engineering, Trades and Technology (WinSETT). The program offers workshops for employers and women to improve the retention, support and promotion of early career SETT women. Susan has worked extensively with women in science, engineering, trades and technology through collaborations with organizations such as Women in Resource Development, CCWESTT, and the WinSETT Centre. Currently, Susan is the WinSETT Centre's National Leadership Program Coordinator and one of ten Facilitators across the country. Susan holds certifications as Professional Facilitator, Management Consultant and an Evaluator she is also the President of Hollett and Sons Inc., a consulting firm specializing in planning, facilitation and evalulation.