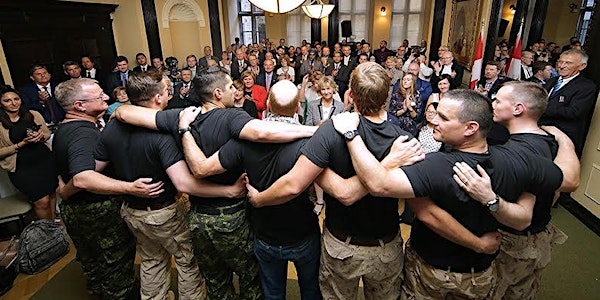 Iristel Presents: Contact! Unload
Location
Moss Park Armoury
130 Queen Street E
Toronto, ON M5A 1R9
Canada
Description
As a part of the 2017 Invictus Games Cultural Program, we are pleased to announce the performance of Contact! Unload, presented by Iristel on Wednesday, September 27.

Contact! Unload is a performance piece featuring Canadian Armed Forces veterans who share their experiences of transitioning from active service overseas to civilian life. Returning veterans who graduated from the Veterans Transition Network (VTN) worked together with artists, actors, counsellors, and community members to create this performance about the difficult transition veterans face post-deployment, and their pathway to recovery.
This event is free to attend. However, tickets are first come first served. To secure your seat, please make sure to register using the green button to the right of this page.
Please note: Contact! Unload tells the lived stories of military veterans, and as a result contains scenes, language, and themes that can be distressing for some audience members.