Description
CJF J-TALK
Journalism matters | #CJFjtalk
John Stackhouse and Craig Silverman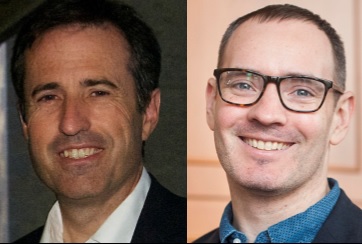 John Stackhouse's three-decade career with The Globe and Mail—including five years as editor-in-chief—spanned a period of massive digital disruption to traditional journalism. In his latest book Mass Disruption: Thirty Years on the Front Lines of a Media Revolution, Stackhouse recalls how the Globe and other news outlets experimented with different delivery models as the Internet, social media and digital upstarts fragmented audiences and ad dollars. At the same time, the goal of mainstream news organizations to provide authoritative coverage of news events was challenged by new, agile competitors. Among them: BuzzFeed, which aims to create viral content by covering news with unabashed humour—its listicles and videos key drivers of stories via social media. Earlier this year, BuzzFeed established a Canadian presence with Craig Silverman—best known for a career built on media accuracy—as its founding editor. In a conversation covering current challenges to the media and lessons learned, Stackhouse and Silverman discuss the future of journalism from their distinct perspectives.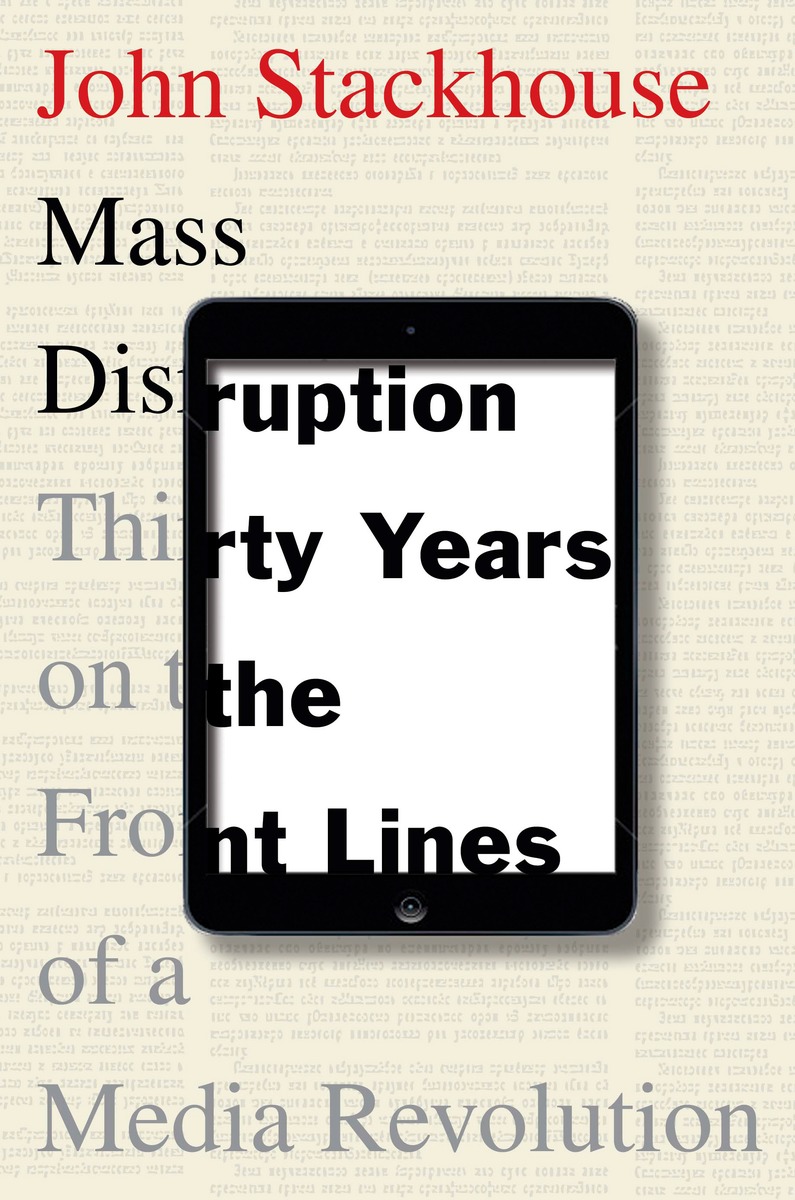 Each ticket purchase includes a copy of John Stackhouse's latest book Mass Disruption: Thirty Years on the Front Lines of a Media Revolution and a chance to meet the speakers at the post-discussion reception at 8:30 p.m.



Thursday, November 12
Registration: 6:30 p.m. | Discussion: 7:00 p.m. | Reception 8:30 p.m.
TMX Broadcast Centre, The Exchange Tower, 130 King St. W., Toronto



ABOUT THE SPEAKERS
JOHN STACKHOUSE is a nationally bestselling author and longtime foreign correspondent for The Globe and Mail and editor of Report on Business. In 2009 he became the national newspaper's editor-in-chief, a position he held for five years. He is the author of the books Out of Poverty: And into Something More Comfortable and Timbit Nation: A Hitchhiker's View of Canada.
@StackhouseJohn

CRAIG SILVERMAN is the editor of BuzzFeed Canada, which launched in June of this year. He is also the founder of Emergent.info, a real-time rumor tracker that was developed as part a fellowship with the Tow Center for Digital Journalism at Columbia University. Craig previously founded Regret the Error, a blog about media accuracy and the discipline of verification. It's now part of the Poynter Institute for Media Studies, where he serves as adjunct faculty. Prior to Poynter, he was part of the team that launched OpenFile, an online news startup the delivered community-driven reporting in six Canadian cities. Craig edited the Verification Handbook and the Verification Handbook For Investigative Journalism from the European Journalism Center. He is a the former managing editor of PBS MediaShift and has been a columnist for The Globe And Mail, Toronto Star, and Columbia Journalism Review.
@CraigSilverman


In-Kind Supporter


Organizer of John Stackhouse and Craig Silverman
Founded in 1990, The Canadian Journalism Foundation promotes, celebrates and facilitates excellence in journalism. The foundation runs a prestigious awards and fellowships program featuring an industry gala where news leaders, journalists and corporate Canada gather to celebrate outstanding journalistic achievement and the value of professional journalism. Through monthly J-Talks, a public speakers' series, the CJF facilitates dialogue among journalists, business people, academics and students about the role of the media in Canadian society and the ongoing challenges for media in the digital era. The foundation also fosters opportunities for journalism education, training and research. Please visit us at http://cjf-fjc.ca.