Description
Taste your way through Toronto's most unique and eclectic neighbourhood on a culinary excursion in Kensington Market. Learn about the history and cultural aspects that have shaped the neighbourhood. Meet local chefs and artisan food makers. Indulge in variety of delicious foods and drinks that represent local and international flavours.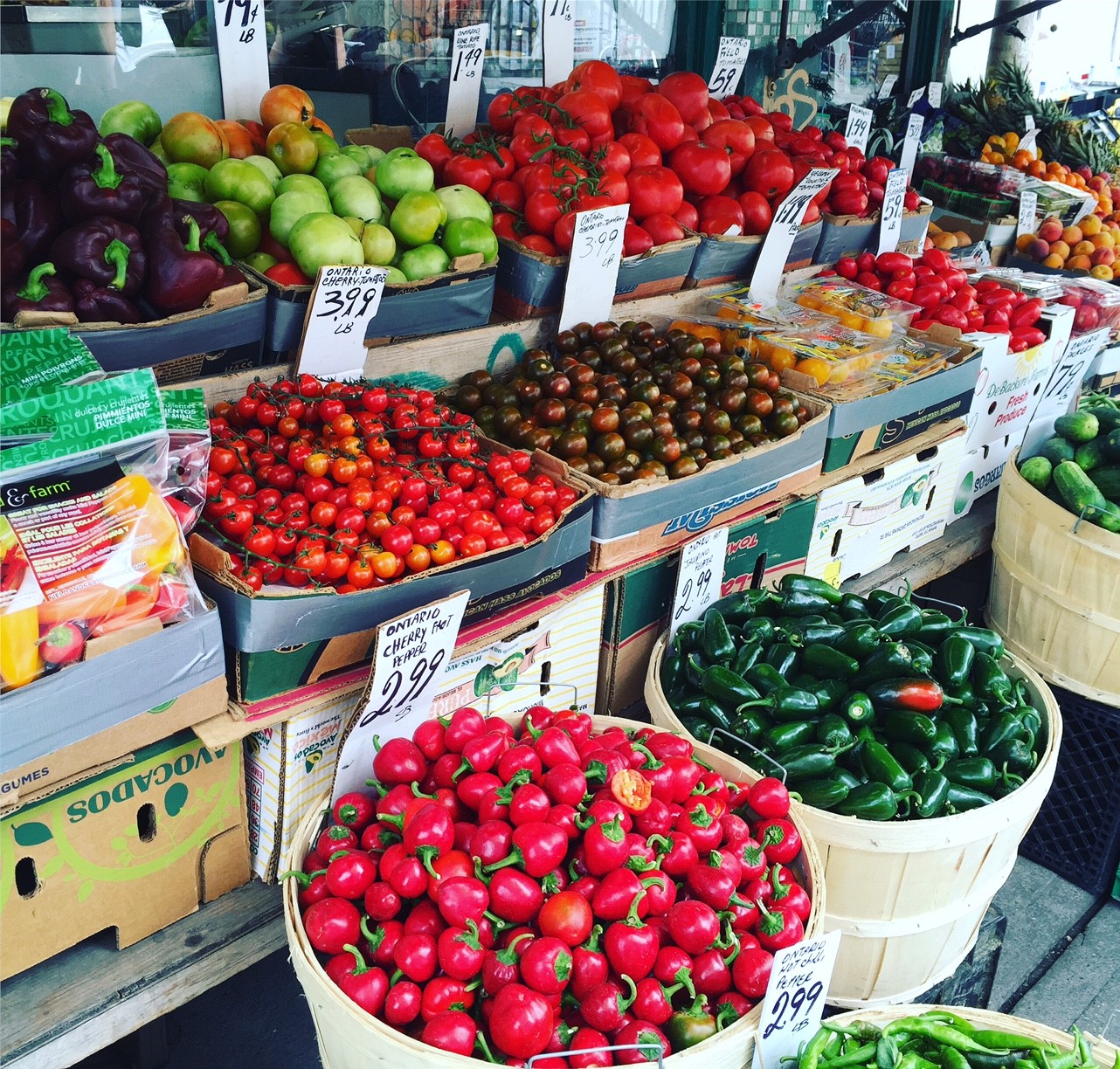 Kensington Market emerged during the early 1900's, when Jewish immigrants settled in the neighbourhood. Many of the residents began selling their goods and wares from pushcarts and horse-drawn carriages. Within the boundary of a few square blocks located west of Spadina, a bustling area with narrow streets of residential complexes comprising of small stores and colourful awnings was formed to create an open-air market. Throughout the decades, the market gradually evolved and transformed as each new successive waves of immigrants – European Jews, Italians, Portuguese, Chinese, Jamaican – left their mark on the community and added another layer of cultural diversity.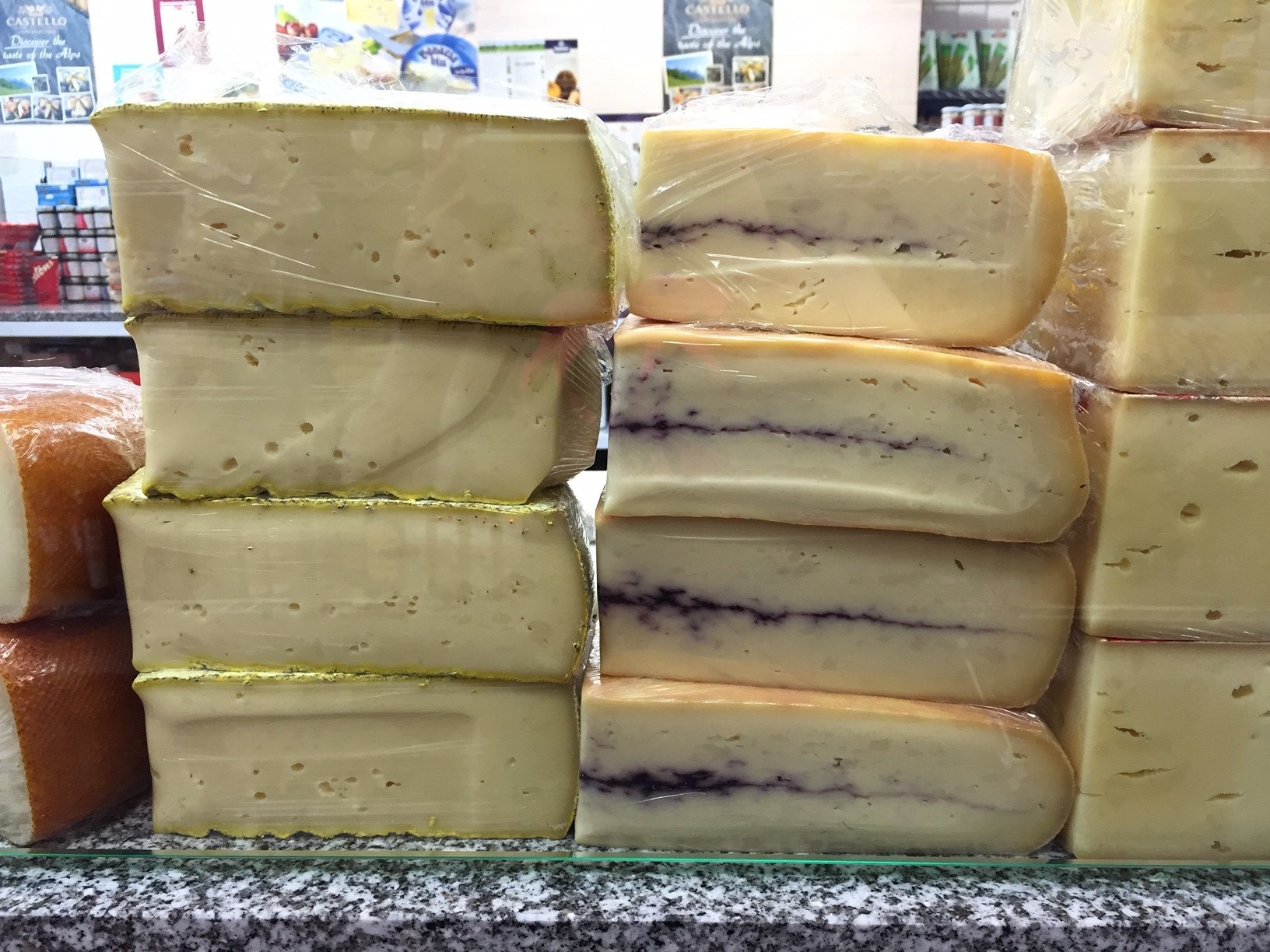 Today, the market is a tapestry of cultures, mouth-watering cuisines, along with uniquely independent shops. Many community groups have helped to keep the market local and have successfully prevented chain stores from infiltrating the neighbourhood. In 2006, Kensington Market was officially recognized as a National Historic Site of Canada for its dynamic character and eclectic variety of architectural styles.
For our "Kensington Market Food & Culture Tour", you will have the opportunity to enjoy select tastings in the market including from local to international flavours. You will meet with merchants and shopkeepers whenever possible during your excursion. Your guide will offer you a background on the history and heritage of this vibrant neighbourhood, with memorable stories and anecdotes. You will discover why Kensington Market is truly a one-of-a-kind place!
Meeting place: Near Baldwin & Spadina (exact location given when registered).
Capacity: Up to 12 guests for public tours. Please contact us directly for inquiries regrading private tours with larger groups.
Themes: Local food and drink, history, culture, and graffiti.
Physical Demands: Some moderate walking at a leisurely pace.
Weather Impact:Tour takes place rain or shine (tour will be adjusted to the weather).
Food: 8 generous tastings are done within Kensington Market including from a cheese shop, bakery, butcher shop, Mexican eatery, chocolate shop, spice shop, sweet shop, and other food establishments.

Dietary Substitutions: Tastings can be made for vegetarians. Unfortunately at this time no substitutions can be offered for any other food allergies or restrictions such as gluten-free or dairy-free. We apologize for the inconvenience.
FAQs
What happens if it rains or snows?
Our tours and events are held rain, shine, or snow. We advise you to check the weather conditions for your scheduled date and dress appropriately. In the rare case of serve weather in which a tour or event needs to be cancelled, you will be notified in advance and a full refund will be issued.
Do your tours and events run all season long?
Absolutely! We tailor all of our tours and events to the season and have specialized itineraries for the fall, winter, spring and summer. We fully embrace the season and feature tastings and activities best suited for the occasion.
What if I arrive late and miss part of the tour?
Please let us know if you're arriving late by as soon as possible and we'll advise you on where you can meet with the group. We don't provide refunds for any food tastings or activities that you've missed.
What is your cancellation policy?
The following is our cancellation policy surrounding our tours and events:
No refunds for cancellations

Rebookings prior to 7 business days before the tour or event will be granted

No-shows are not permitted and result in the forfeit of the full amount of the ticket at the start of the tour or event

In the rare circumstance that a tour or event is cancelled due to an extreme weather advisory or other factor, a full refund will be provided
Are children allowed on a tour?
Children under six are free. Children six and up must purchase a ticket when accompanying an adult on a tour.
Is there parking near the tour meeting point?
Yes, there is parking located near the meeting point. Specific parking details are provided after purchasing ticket(s).
Organizer of Kensington Market Food & Culture Tour
Explore the Delicious and Fun Side of Toronto 
Welcome to Savour Toronto. We are a team of passionate, local food experts who are dedicated to offering enriching culinary experiences.
Our tours are hosted in some of the most dynamic neighbourhoods for food and culture like Kensington Market, Old Chinatown, Queen West, and Ossington.
We look forward to hosting your next food adventure by sharing the stories of the people behind the food and introducing you to Toronto's vibrant food scene. We are proud to collaborate with some of the city's best local chefs, food artisans, tastemakers and restaurateurs. 
Besides featuring a curated selection of tastings on our unique tours and events, we also provide our guests the opportunity to explore Toronto's rich history, architecture, and cultural influences.
Let us be your guide to Toronto! 
Gift Certificates 
Give the gift of delicious food and fun! Looking for the perfect one-of-a-kind gift? Why not treat that special someone to a Savour Toronto Food Tour!