Join the Lakeshore East virtual community workshop for local residents!
About this event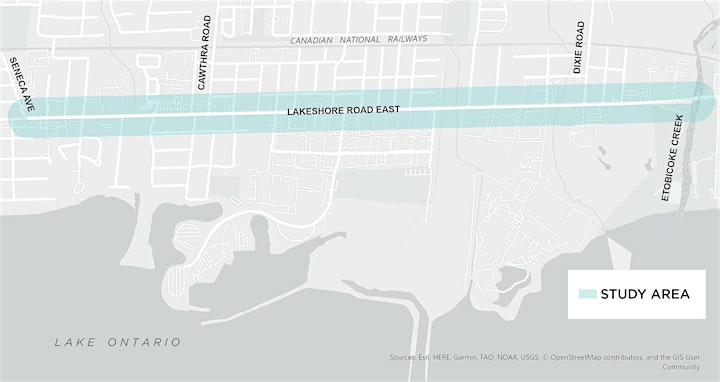 Help shape the Lakeshore East Corridor!
Join other residents for the virtual community workshop on Tuesday, May 4 OR Wednesday, May 5 OR Tuesday, May 11 from 6:30 PM – 8:30 PM to explore in 3D, possible built form, height and density scenarios along the Lakeshore East Corridor in the Lakeview area. The virtual workshop will include a presentation and an opportunity for public feedback. All three workshops will be identical in format and content. Please register for the date that works best for you!
Register now for ONE of the virtual community workshops for local residents!
Please see the Lakeshore East Corridor Study webpage the learn more information about the project.
Thank you for being part of the Lakeshore East Corridor Study project, we look forward to seeing your input!
Have Your Say
Due to COVID-19, the City has postponed in-person public engagement activities based on public health recommendations and the need for physical distancing. Your feedback matters. The City is seeking your input on how to guide and manage growth along the Lakeshore East Corridor.
Accessibility
If you have any accessibility accommodations that need to be met in order to participate please contact jasmeen.chandi@mississuaga.ca.
To learn more about the accessibility features available on WebEx Meetings visit https://help.webex.com/en-us/84har3/Cisco-Webex-Meetings-and-Cisco-Webex-Events-Accessibility-Features.