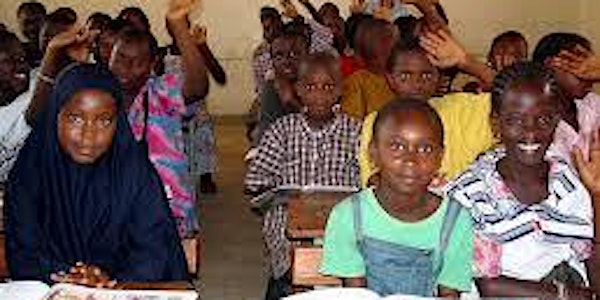 Le manque d'accès à l'éducation dans le monde : fatalité ou opportunité d'engagement citoyen?
When and where
Location
Musée Bruck 225, rue Principale Cowansville, Québec J2K 1J4 Canada
Description
Dans les cadre des Journées québécoises de la solidarité internationale 2017, RÉSULTATS Canada organise cette activité bilingue à Cowansville:
Une activité ''film-discussion'' qui illustre les défis de l'accès à une éducation de qualité dans les pays les plus appauvris du monde. Aujourd'hui, 263 millions de jeunes n'ont pas accès à une éducation de base.
La réalité illustrée par le film et la discussion qui en suivra instaureront-elles chez les participants un sentiment d'impuissance, un sentiment d'indifférence ou leur permettront-elles de prendre conscience de la puissance du pouvoir de leurs voix? Participez à l'activité pour le savoir et le vivre!
Pour plus d'information, contactez Louis Lamontagne au 450-955-0895 ou Michèle Bruneau à michele@results-resultats.ca
-----
As part of the Québec International Solidarity Days 2017, RESULTS Canada is organizing this bilingual event in Cowansville.
An activity ''movie-discussion'' that illustrates the challenges of access to quality education in the world's most impoverished countries. Today, 263 million young people do not have access to basic education. Will the reality illustrated by the film and the ensuing discussion create feelings of helplessness or indifference among participants, or will they become aware of the power of their voices?
Participate in the activity to know and live it!
For more information, contact Louis Lamontagne at 450-995-0895 or Michèle Bruneau at michele@results-resultats.ca