Description
A clean energy revolution is underway in much of the world, driven by rapid technological advancements, the threat of climate change and the declining cost of solar and wind power. However, the sun isn't always shining and the wind isn't always blowing, so storing excess energy and distributing it in a way that ensures no interruption in service is seen as the key to realizing the full potential of renewables.
Building on the success of previous events in 2016, 2017 and 2018, we're excited to announce that the fourth annual Leading the Charge Conference will take place June 20 at Ryerson University's stunning new Centre for Urban Innovation.
The conference will once again fuse academic and technical expertise with practical industry experience, bringing together high-level talent and decision-makers from across Canada and around the world to explore all aspects of energy storage, including:
The market readiness of various storage technologies.
How best to integrate batteries into the electricity grid.
The implications of increased adoption to utilities, manufacturers and consumers.
Opportunities for commercialization.
The impact of storage technologies on smart cities.
Leading the Charge 4 will provide a platform for stakeholders — including technology providers, local distribution companies, government and academia — to share their perspectives on the immense promise and possible pitfalls of the wide-scale deployment of energy storage.
Please visit the official event website for the latest information on the conference, including the speaker lineup and program.
Presented in partnership with: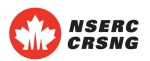 Please let us know if we need to make any accessibility accommodations to ensure your inclusion in this event.