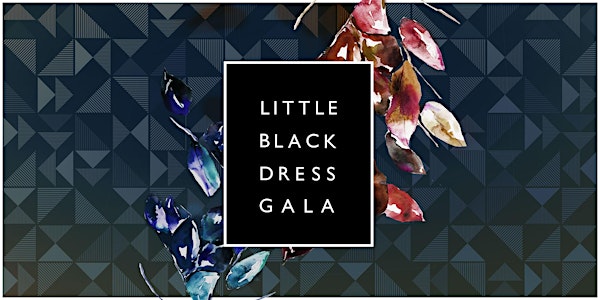 Little Black Dress Gala Private VIP Dinner
Date and time
Fri, Oct 20, 2017 5:30 PM - 7:30 PM PDT
Location
Fairmont Hotel Vancouver 900 West Georgia Street Vancouver, BC V6C 2W6 Canada
Refund Policy
Refunds up to 1 day before event
Description
This ticket option is for those who have the ability and desire to give a little more to Help Change My City and it's programs which support and uplift youth and women within our communities
The dinner begins at 5:30pm at The Roof, an enclosed private penthouse dining experience at the exquisite Fairmont Hotel Vancouver. This includes an intimate VIP dinner, complimentary wine and live entertainment. Following dinner, guests of this VIP function will be taken into the main ballroom with reserved front row seating just as the main event and fashion show are about to begin as well as access to the afterparty in the Pacific Ballroom following the show.
Those who purchase tables or seats at this dinner are also giving to the Youth Engagement Gala and Sponsor a Woman programs.
YOUTH ENGAGEMENT GALA
Because of your support, Help Change My City is able to host the Youth Engagement Gala. The Youth Engagement Gala invites a community of 1000 students from high schools across the lower mainland to the Fairmont, Hotel Vancouver. At this free student event we take the opportunity to encourage the students in their studies, the performing arts and invite local heroes to speak to and address ways in which students can develop their lives and talk about the importance of taking care of people in need in the community around them. This event is an intersection of the performing arts, education, fashion and a celebration of talents and multiculturalism in the schools and in our city as well as a place for young people to connect with other like-minded students and be inspired to take action.
SPONSOR A WOMAN PROGRAM + WOMEN'S LUNCHEON

We are opening up opportunities for single moms and women from recovery centers to attend a private luncheon and The Little Black Dress Gala at night. Many times these amazing women don't step out because they are trying to keep their lives together and sustained. Single moms working hard to keep a roof over their family's heads, food on the table, clothes on the kids and keeping them in school and happy. Some don't get to go out for many years. Women in recovery centers are doing all possible to get their lives back on track. Coming from all sorts of tough situations and trying to heal sometimes does not allow them to step out in the evening to enjoy what are seen as the luxuries of life. The Little Black Dress Gala, its partners and supporters are determined to make a difference in the lives of these amazing women by inviting them out to enjoy the evening. The goal is to show the women that they are loved, cared for, more than deserving of such an evening and for each to know that they are part of our community.
Because of you, Help Change My City is able to gift tickets and little black dresses to several women in need from local shelters, women's centres and single mothers to attend the Women's Luncheon and join us that evening for the Little Black Dress Gala.
LITTLE BLACK DRESS GALA
The Little Black Dress Gala is an elegant intersection of philanthropy, the arts, education, fashion, and support for the underprivileged youth that have the potential to shape our beautiful city. Wear your little black dress (or suit!) for the cause and join us for a glamorous evening of jazz, ballet, opera and giving back at the Fairmont Hotel Vancouver on October 20th, 2017. The Gala showcases established artists, designers and musicians, while providing young and budding local talent the opportunity to show their work. The Gala is further marked by its multicultural inclusivity and sincere celebration of the diverse beauty of the Metro Vancouver community.
Youth and women are the primary focus of the Little Black Dress Gala, with proceeds going to support Help Change My City Alliance (HCMC Alliance). HCMC Alliance provides mentorship programs to youth in schools, teaching them how to care for one another within their school context and gives direction to troubled and underprivileged youth in the Vancouver community helping them find employment. HCMC Alliance also gives post-secondary bursaries to youth who have overcome challenging circumstances and want to go on to higher education. The Gala also gifts tickets and little black dresses to several women in need from local shelters and/or women's centres, to encourage them, to show them that they are deeply appreciated and supported by the community in Metro Vancouver.
Just as no closet is complete without a little black dress or a suit, we believe no community is complete without an opportunity to give back. The Little Black Dress Gala has grown beyond our wildest imaginings, and we would like to express our deepest gratitude for the growing support of this event.
About the organizer
A community intentionally designed with mentorship, personal development, personal growth, leadership and skills training at its core. Our dedication is to break down the negative reputation and stigma that surrounds youth and young people who have had a difficult and troubled past. In turn, we show them that they are valuable, loved, cared for, part of community and have great potential to positively impact their future and the community they live in.