Description
A full day of robot fun! We're running a PA Day workshop with a special themed activity called Superhero and Sidekicks, where kids will create sidekick characters, craft superhero accessories, program tricks for their robots and, at the end, make awesome photo comic strips! Activities include coding, storytelling, art & crafts, and lots of playing.
Perfect for kids age 7-10!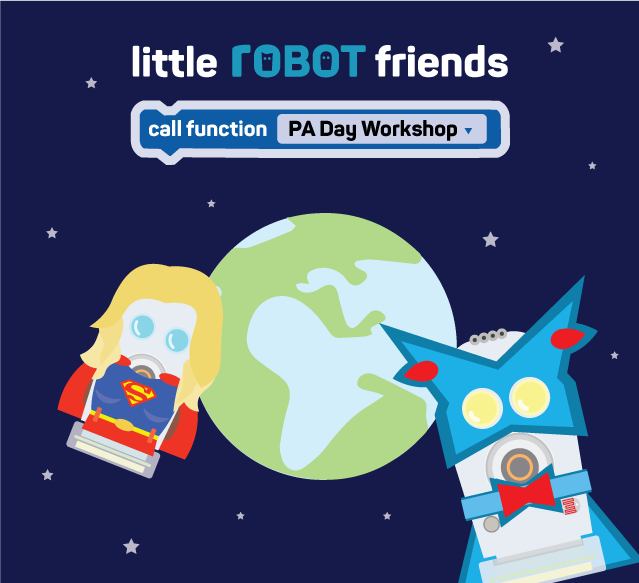 What are Little Robot Friends?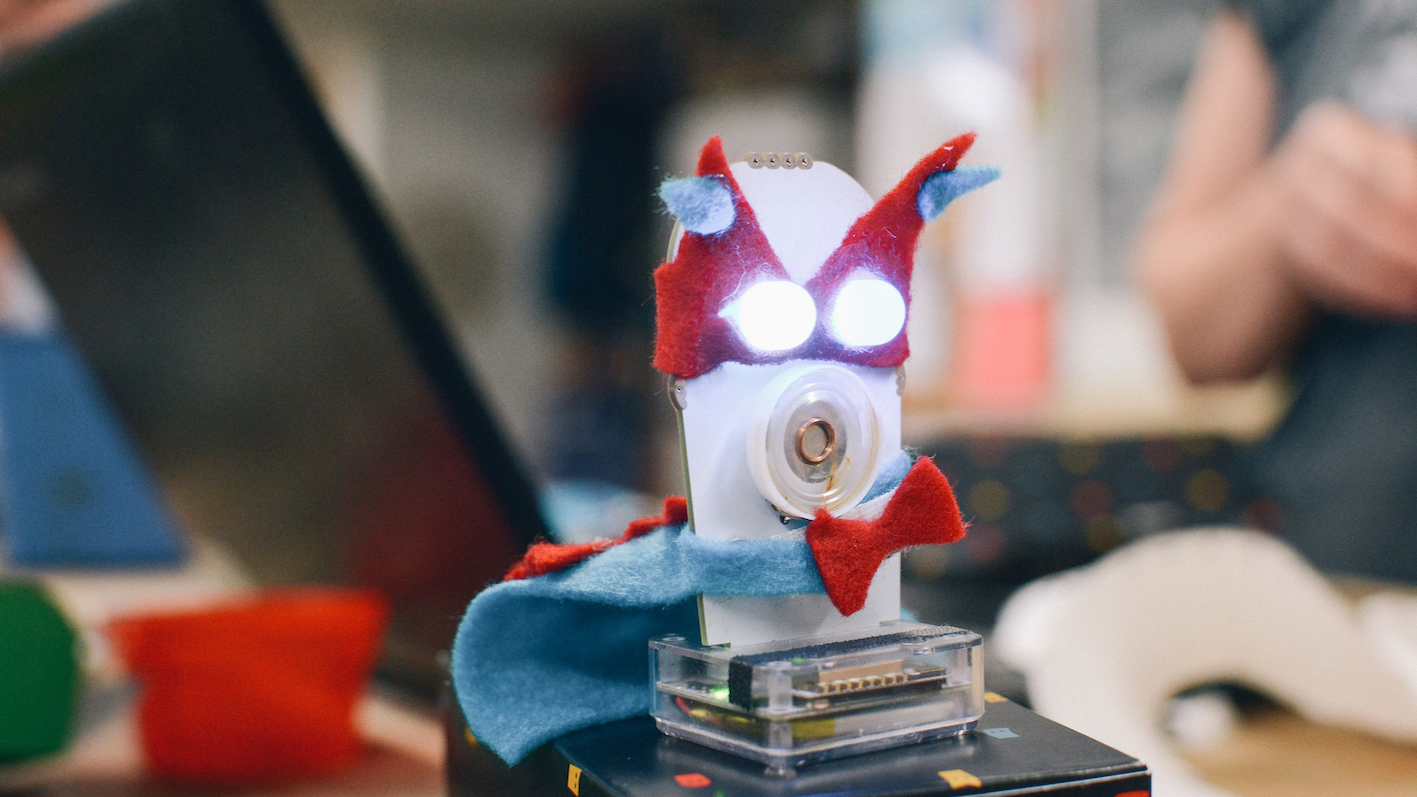 They're cute robot characters that inspire kids to get creative with technology. These robots are packed with smarts, sensors, and big personalities. You can program them to make expressions, sing songs, perform tricks, and play games. It's all about learning to code in a fun and engaging way with friends!
Schedule
9:00-9:15 Welcome & introductions
9:15-10:30 Investigate the science of superpowers

10:30-10:45 Break 1
10:45-12:00 Meet LRFs & design your own sidekick
12:00-1:00 Lunch & neighbourhood walk
1:00-2:30 Beginner programming with blocks
2:30-2:45 Break 2
2:45-3:30 Craft superhero & sidekick duo cuffs and shields!
3:30-3:50 Comic strip making + show & tell!
3:50-4:00 Cleanup
Learning Outcomes
Knowledge of electronic parts and sensors such as RGB LEDs, photocells, IR transceivers, and more
Fundamental coding concepts such as events, functions, and loops
Experience visual programming at a beginner level
Practice with logic, patterns, and basic problem-solving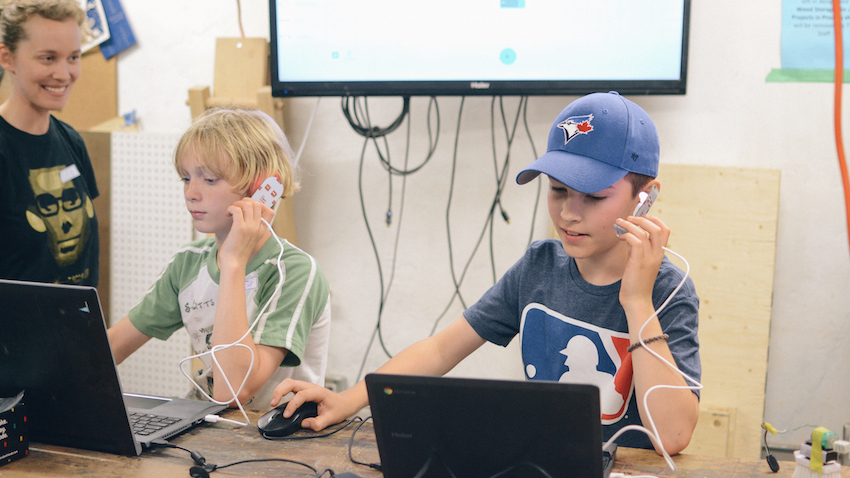 Things to Remember
Please bring lunch and snacks!
Computers and robots are available for each participant during the workshop hours. If you would like to buy a robot to take home, you'll get a discounted price at our HQ (we accept exact cash and credit card). If you already have a robot bring it with you!
Before care: drop off between 8am-8.45am, $10
After care: pick up between 4.15pm-5pm, $10
Extra After care: pick up between 5pm-6pm, $10
If you have any questions feel free to contact Phuong Diep at phuong@littlerobotfriends.com.