Sales Have Ended
Ticket sales have ended
We look forward to seeing you and praying together for the city of London!
Sales Have Ended
Ticket sales have ended
We look forward to seeing you and praying together for the city of London!
Description
Be inspired/Be engaged/Be praying for our community!

Christians from across our city are being invited to come together at the London Convention Centre to seek God for the flourishing of our city. As Jeremiah said so well, "… work for the peace and prosperity of the city where I sent you…. Pray to the LORD for it, for its welfare will determine your welfare." (Jer. 29:7). As a network of Christian leaders, we feel compelled, just as Paul wrote to Timothy, to encourage His people to pray for our city. "I urge you, first of all, to pray for all people. Ask God to help them; intercede on their behalf, and give thanks for them. Pray this way for kings and all who are in authority…. This is good and pleases God our Savior who wants everyone to be saved and to understand the truth." (1 Tim. 2:1-3).
Speaker: NYTimes best selling author, Ann VosKamp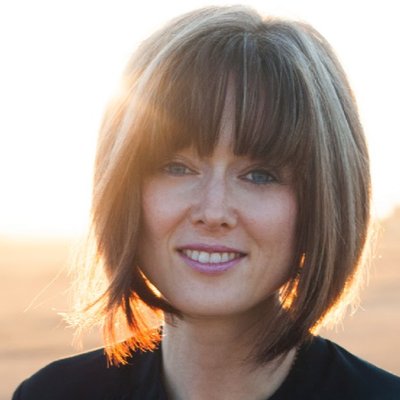 Music: We are Worshippers
The breakfast will be an inspiring kickoff to many more people praying throughout the day, and then continuing throughout the year.
---
FAQs
Do I have to bring my printed ticket to the event?
Yes ...please bring your printed or your mobile ticket as your table and seat designation is listed.
If you are part of a table group - ensure you have the group ticket table number.
Is it ok if the name on my ticket or registration doesn't match the person who attends?
Yes transfers are fine. We are happy to have anyone attend.

Is it for Pastors? Who generally attends?
NO - It is for everyone, any age and gender that has a heart for the city of London. You can come alone, with a friend or join a table group from your school or church.
I don't have a credit card. Can I still get a ticket?
Ask a friend or relative to purchase on your behalf or make alternate arrangements by contacting info@ccnl.org
Location, Directions, Where can I park?
Visit the London Convention Centre's website for more information
https://londoncc.com/attending
Can I get a ticket at the door?
NO - unfortunately the numbers need to be given to the caterer in advance. However, there may be a few seats available due to cancellations. Please call CCNL: 519-455-7381
What is the format? I don't like praying with people.
You will not be praying out loud in front of strangers!
Program:
Music (We are Worshippers)
Greetings from civic representatives
Breakfast buffet
Speaker (Ann VosKamp)
Prayers of intercession from the front. All you need to do is join with others in a spirit of prayer- for those who lead us, those that serve us and those who are at risk and are vulnerable.
I'd like to purchase a table (10 tickets). Do I need to know everyone's names?
You can purchase a table of 10 tickets in 2 ways.
1. Purchase a table of 10 for $350 (early bird) or $400 (regular) . Select 10 seats all at the same table.
2. Purchase 10 individual tickets ($35 or $40) and register the names at time of purchase or go back on-line to enter them once they are determined.
Who is the CCNL?
The Christian Churches Network of London desires to fan the fire of what God is doing in the city of London. They seek to encourage, facilitate and celebrate His work in the Churches and Christian ministries.
I'd like to pray after the breakfast. Can you direct me to where there are groups of people praying?
Information will be sent out to those who are interested via email. You can indicate you would like to be included in the distribution email list when you purchase your ticket through Eventbrite.
Is there a dress code?
No dress code. Most will come dressed business casual as they will be headed off to work following the breakfast.
Can I choose my seat?
Yes you can make your seat or table selection on Eventbrite. front, back or middle. Your preference! Note when choosing a table you still need to select each seat.
What is the background of the Prayer Breakfast?
An annual city-wide prayer breakfast began in 1996. In In more recent years it has continued to be an amazing opportunity for Christians from all denominations to gather together in one place to reflect on God's work in London, to be inspired to engage more in that work, and to pray for all who live here - those who lead, those who serve, and those who are at risk and vulnerable. We intentionally select quality speakers each year who will expand and challenge our understanding of prayer and of God's deep care for our community in many ways.
How does this breakfast connect with the Day of Prayer?
In 2016, we began to expand our focus to include a day of prayer for London, inviting Christians to join us in praying throughout the day by supplying bookmark guides and other helpful resources. How encouraging to hear stories of children, teens, small groups and workplaces who pause and pray for our city throughout the day!
---
Thank you to our sponsors!