Memory Tips & Strategies - 2021 BIAYR Educational Talk Series
Online educational talk discussing useful memory strategies and techniques to help with everyday memory challenges
About this event
Erin Sesel (Occupational Therapist) and Ilana Klain (Speech-Language Pathologist), will discuss useful memory strategies and techniques to help with everyday memory challenges.
In addition to discussing types of memory and memory challenges, they will cover effective strategies and how to apply them during various tasks. This interactive workshop will allow participants to share their memory challenges and learn some possible techniques and "tricks" to overcome them.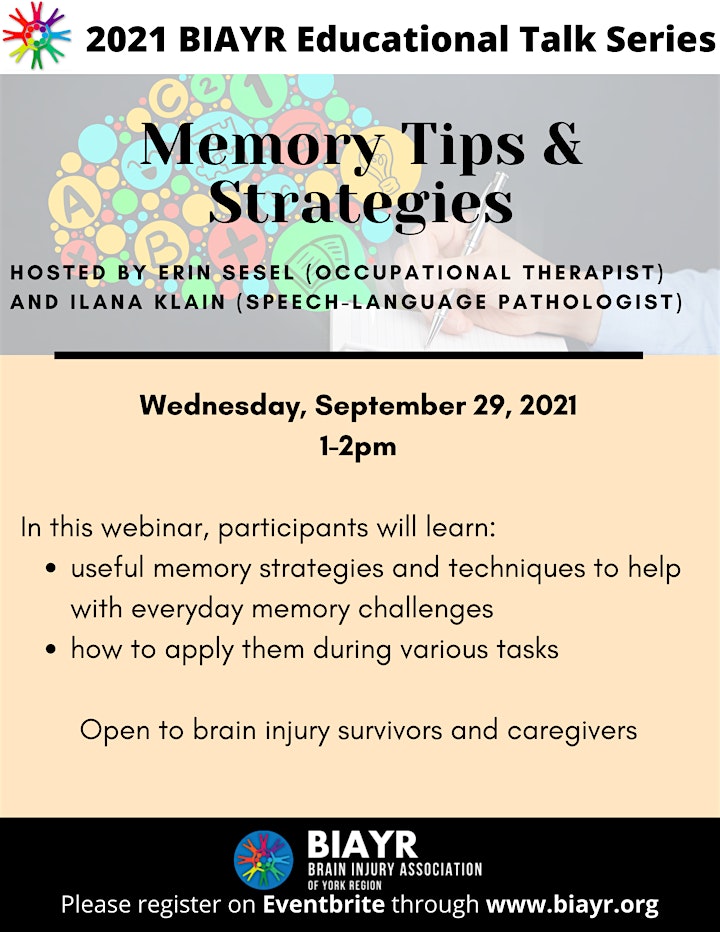 About Ilana Klain:
Ilana Klain has been working as a speech-language pathologist (SLP) for over 10 years, with both the adult and pediatric populations. She has a passion for working with clients with cognitive-communication difficulties following traumatic brain injury, as well as those with voice and swallowing challenges. Ms. Klain works in a number of settings including: community, hospital and doctor's offices, where she is focused on providing the best possible care to her patients/clients. She is a passionate and empathetic clinician who advocates for her patients/clients and works to support them in achieving their goals. Ms. Klain is a registered member in good standing with the College of Audiologists and Speech-Language Pathologists of Ontario (CASLPO) and holds membership with the American Speech-Language-Hearing Association (ASHA) and The Ontario Association of Speech-Language Pathologists and Audiologists (OSLA).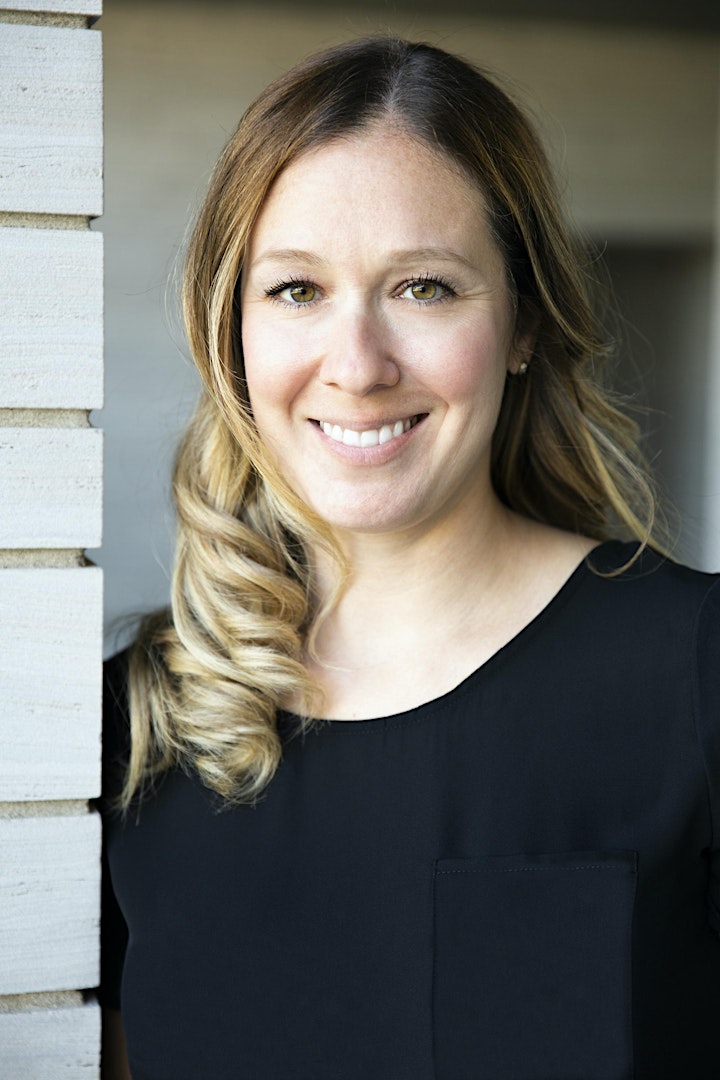 About Erin Sesel:
Erin Sesel obtained a Bachelor of Science in Occupational Therapy from McGill University. She is a Registered Occupational Therapist with the College of Occupational Therapists of Ontario, in good standing, and a member of the Ontario Society of Occupational Therapists. She has been in practice as an independent consultant in the private sector since 1999.
Erin Sesel is an independent consultant for various companies and organizations and completes both Medical-Legal Assessments and Insurer Examinations. In addition, she provides ongoing community-based treatment for clients who have sustained complex and catastrophic injuries. She has various certifications in the assessment and treatment of clients with acquired brain injuries and other neurocognitive disorders. She has been an Occupational Therapist with Innovative Case Management since January 2016, although she previously worked with another treatment-based organization in the same capacity. Erin Sesel is a senior occupational therapist completing Catastrophic Assessments for several companies. She has successfully completed the AMA Guidelines course and is certified in impairment ratings. She also has C-CAT certification through CSME and CAPDA. She is an ongoing presenter at the C-CAT training course, where she presents on both Mental-Behavioral and GOS-E assessment from an Occupational Therapy perspective.
Organizer of Memory Tips & Strategies - 2021 BIAYR Educational Talk Series