Mental Health First Aid Certification
About this event
Mental Health First Aid (MHFA) is the support provided to a person who may be experiencing a decline in their mental well-being or a mental health crisis.
Course participants will learn how to recognize signs that a person may be experiencing a decline in their mental well-being or a mental health crisis and encourage that person to:
Talk about declines in their mental well-being
Discuss professional and other supports that could help with recovery to improved mental well-being
Reach out to these support
Assist in a mental health or substance use crisis
Use MHFA actions to maintain one's own mental well-being
Topics
Module 1: Self-Directed (2hrs)
Introduction to MHFA actions
October 25th, 2021 (9am - 12pm)
Module 2: Virtual Classroom (DELIVERED OVER ZOOM)
Practice applying MHFA actions to situations of declining mental well-being
Guidelines for MHFA conversations with people from diverse cultures and members of the 2SLGBTQ+ community
October 26th, 2021 (9am -12:00pm)
Module 3 Virtual Classroom (DELIVERED OVER ZOOM)
Discussion on using MHFA actions for self-care
Practice using MHFA actions in crisis situations
Organizer of Mental Health First Aid Standard - Virtual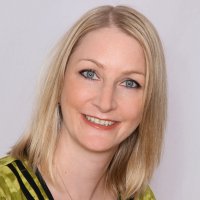 Robin Bender is the Founder of Mega Health at Work, a Waterloo, Ontario-based training consulting company.  
Robin Bender cares about people, about the way they think, the way they feel, and the way they work.  It is this concern for people that has guided her education and her career.
Her background includes 15 years in various human resource roles, where she became an expert in implementing Return to Work plans for injured workers.  She came to the realization that workplaces could benefit from training in prevention rather that treatment. 
In response, Robin founded Mega Health at Work Inc., dedicated to erasing the stigma of mental illness and providing the tools organizations need to foster improved mental health in the workplace.
As a Certified Mental Health Instructor, Robin provides a 2- day Mental Health First Aid Training to the community and an in-house option to businesses.