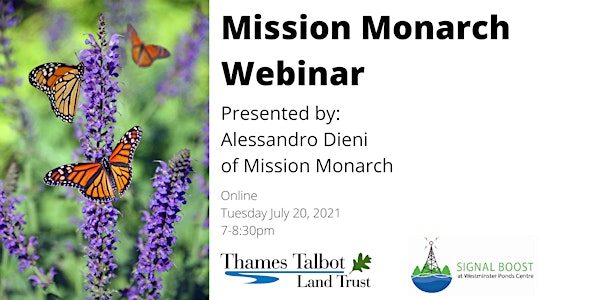 Mission Monarch Webinar
Learn how you can make a difference in your own yard! To be followed by an in-person field event in the future.
About this event
Did you know: Monarchs have the longest and largest insect migration in North America and some will travel thousands of kilometres during their short lifespan? However, individual butterflies do not complete the whole round-trip migration from the regions of northern Mexico to southern Canada. Instead, the cycle takes place over four generations (Canadian Geographic).
Mission Monarch is a community science program aimed at gathering data on monarch and milkweed distribution and abundance. Alessandro Dieni, from Mission Monarch, will present this webinar, introducing you to the biology of Monarchs, why they are a species at risk, what Mission Monarch is and how you can participate to help in your own backyard or on one of TTLT's nature reserves.
This webinar is the first session for Mission Monarch and will be followed up with an in-person field workshop to collect Monarch data.
Photo courtesy of Ric Symmes.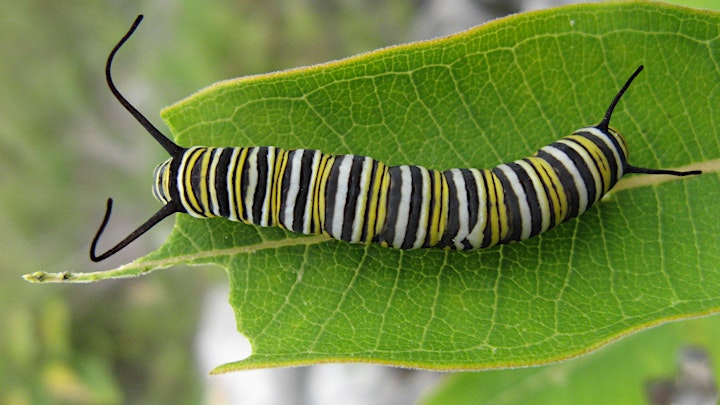 Photo courtesy of Cathy Quinlan