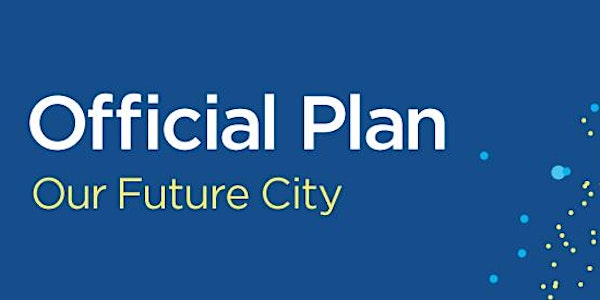 Multiple dates
Mississauga Official Plan Review Community Meetings
Discuss Housing, Growth, Transportation & the Environment
Date and time
Tue, Jun 15, 2021 3:30 PM - Wed, Jun 23, 2021 5:00 PM PDT
About this event
Help Shape City-Building Policy in Phase 3 of the Official Plan Review!
The City of Mississauga is hosting three virtual community meetings to discuss key directions of Mississauga's Official Plan Review. Join residents to discuss housing, growth, transportation and the environment!
The Official Plan Review guides growth in Mississauga, ensuring it reflects the changing needs, opportunities and aspirations of the City. Having reviewed ongoing community feedback since 2019, we are looking to confirm policy directions for the environment, transportation and growth. We will also explore your ideas on housing options.
Register now for the virtual community meetings!
What are the priorities for the environment and transportation?
Tuesday, June 15, 6:30 PM - 7:30 PM
Where will major growth go?
Thursday, June 17, 6:30 PM - 8:00 PM
How can we increase housing choices in our neighbourhoods?
Wednesday, June 23, 6:30 PM - 8:00 PM
Please see the Official Plan Review and Increasing Housing Choices in Neighbourhoods Study pages to learn more information about the projects.
Thank you for being a part of the Official Plan Review, we look forward to your participation!
Have Your Say
Due to COVID-19, the City has postponed in-person public engagement activities based on public health recommendations and the need for physical distancing. Your feedback matters. The City is seeking your input in Phase 3 of the Official Plan Review.
Accessibility
We will have closed captioning available for this online meeting. If you have any other access needs that we can support with please contact jasmeen.chandi@mississuaga.ca.
To learn more about the accessibility features available on WebEx Meetings visit https://help.webex.com/en-us/84har3/Cisco-Webex-Meetings-and-Cisco-Webex-Events-Accessibility-Features.